So, adidas released their usual line of terrible uniformz for the postseason. 
Michigan was not included in the graphic that consisted of template jerseys with the secondary colors of schools being on the shoulder straps of the jersey if you will-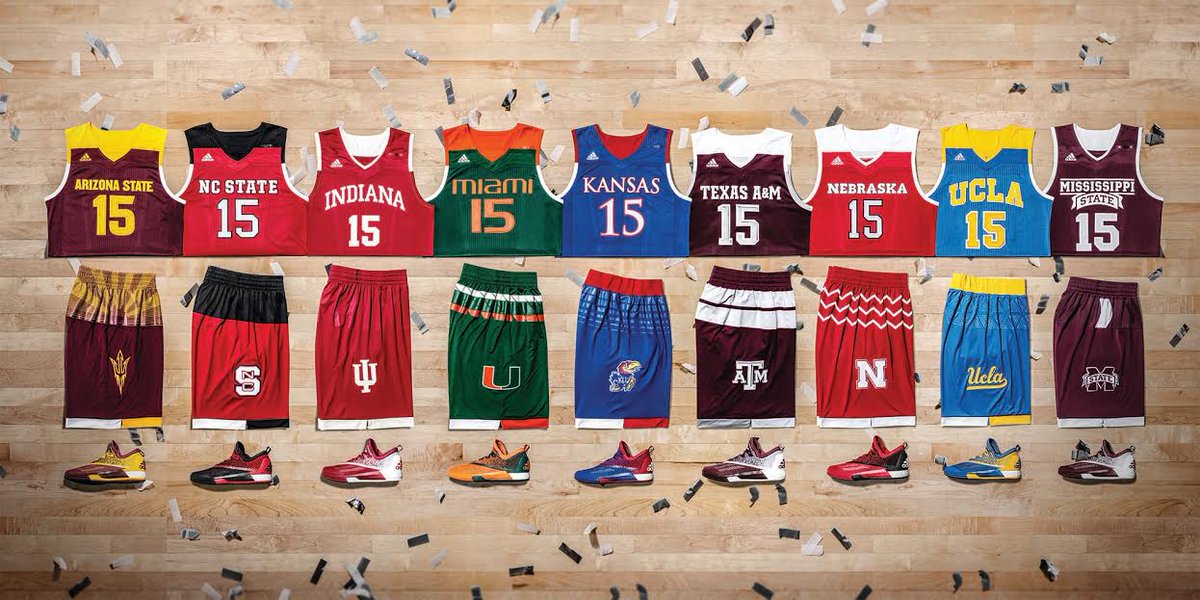 However, this afternoon I got an alert that something new popped up in the MDen new arrivals section.
Adidas University of Michigan Basketball '16 Made In March Navy #23 Jersey
There are small tweaks to the jersey. The regular road jeseys from this year-
Judging by the terrible shorts shown above, I wonder what those will look like.