[LOCKED] Billy Graham dead at 99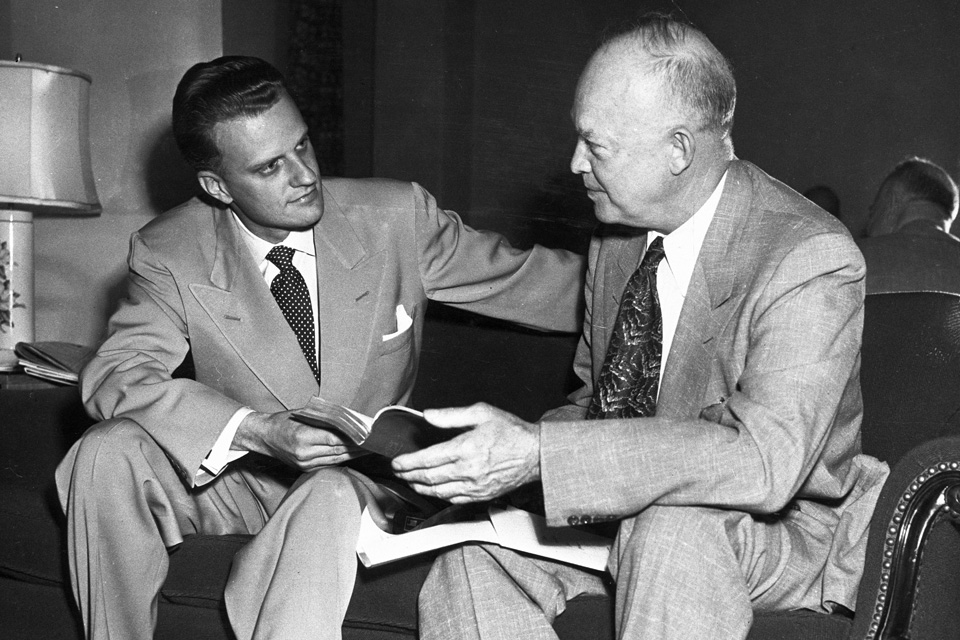 Billy Graham died today at the age of 99.  In the years preceeding his retirement, Mr. Graham was an American cultural icon.  His work spanned decades and his influence was felt in the highest circles of American life.
http://people.com/politics/billy-graham-dies-99/
"Graham spent six decades preaching on television and radio — principally on the Billy Graham Crusades, which he began in 1947. Thought his numerous sermons (and 34 books), Graham has said to have reached more than 200 million people throughout his lifetime of work. He retired in 2005.
His crusade ministry began in 1947 when he was just 29. Over the next 57 years, Graham conducted more than 400 crusades on six continents. His final crusade was held in 2005 when he was 86, over three days at New York's Flushing Meadows Corona Park. More than 230,000 people attended.
He was an outspoken advocate for racial integration in the 1950s and '60s, even working closely with Dr. Martin Luther King, Jr."
Source:  People.com, 2/21/2018, David Quinn
MOD EDIT - Locking this. He's a famous figure and that's fine, but his fame touches two of the big taboos around here, which are religion and politics, and I am not sanitizing this thread just to have it flare up again. - LSA