Lloyd Brady Gator Bowl Sighting (with picture!)
So now that the ban on posting seems to have been lifted, I can finally post my picture of Lloyd Brady at the Gator Bowl. 
Here's the quick story: I was at the pep rally on New Year's Eve at the Jacksonville Landing at a sandwich shop.  I look behind me and it's none other than Lloyd Brady himself.  I couldn't pass up the opportunity.  Needless to say it was the best moment of my Gator Bowl trip.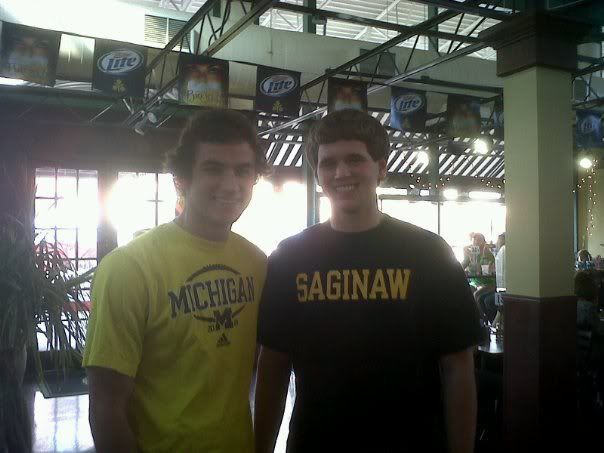 Please pos-bang it like it's hot, I need some comfort after enduring cowbells and heartbreak