Kittens, otters, and....TURTLES??? oh my!
This is my first forum topic starter and found this idea amusing. With all the mgolove for kittens and otters(as of late) why not give respect to the turtle. I was thinking somewhere a long the lines of this...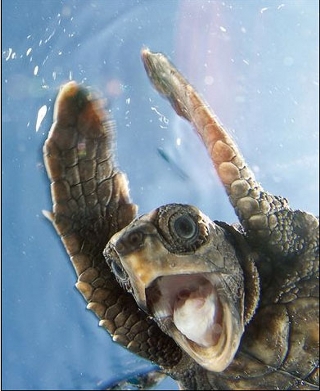 "Ahhhhhhh!"
....ZOOOMMMM.....
"Is he gone? Phew, that was close. He was dilithium fast...on second thought, I'm just going to stay in my shell the rest of the day. I'm sure it will bolt by again soon."
Just an idea, any other thoughts or funny creatures that could play the victim of  the Nard dog?