Interactive Map of all FBS Recruits from 2002-2014
The guys over at Corn Nation, the Nebraska blog for SB-Nation, made a map showing where every single FBS recruit from 2002-2014 has come from.
Here's a still of it: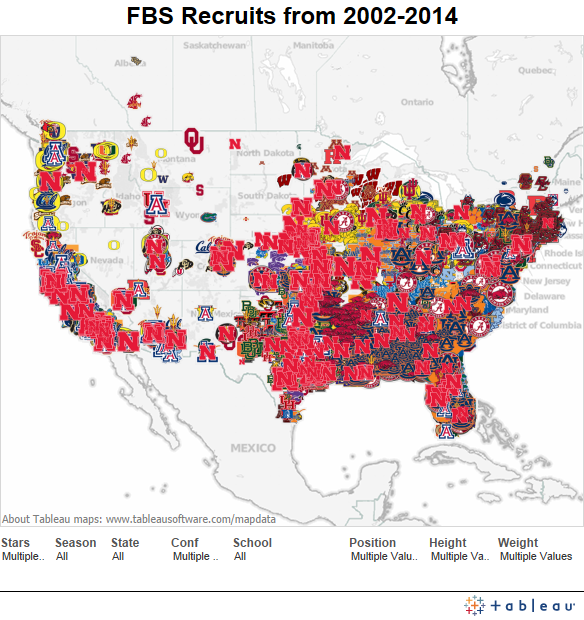 The interactive version is here. It's pretty fun to play around with. You can see, during coaching changes, where each coach emphasized.
If you want, they also made a 2014 Big Ten version