The Ice Storm Cometh - And Your Favorite Winter Storm
Mates,
It looks like we could be in for some epic weather this weekend, from top to bottom of the state.   Could be the kind of storm that LSA has to work for a week straight if the power goes out with all the ice they are predicting.  The middle of the state is in for a whacking with ice: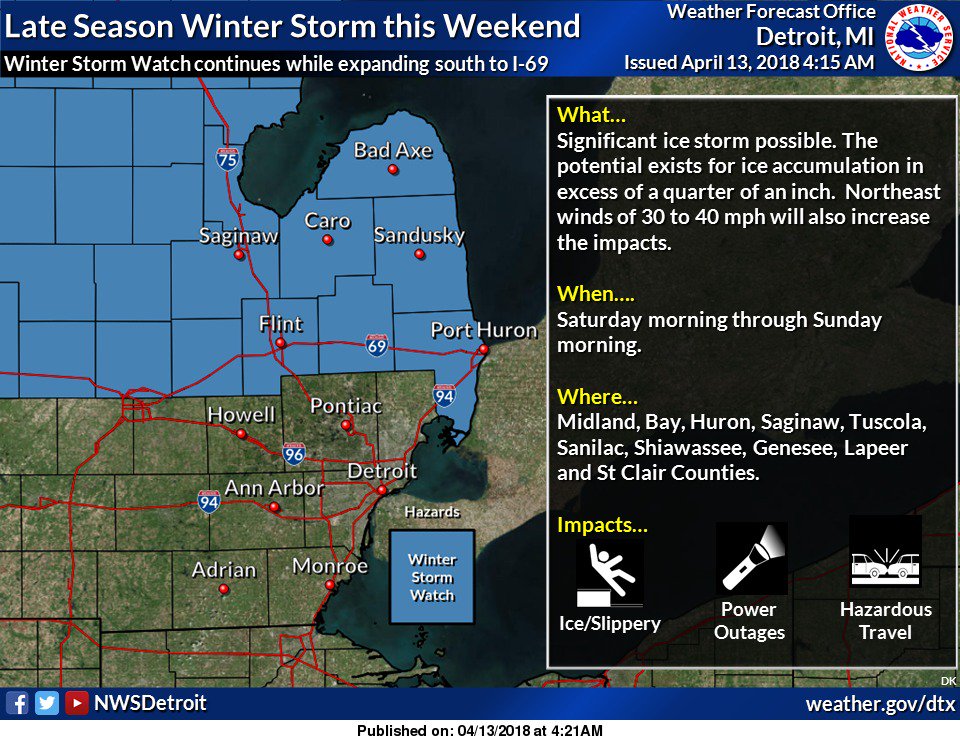 Some more info here:
And for up north there is over a foot of wet snow predicted, then ice to cover it all.  Its supposed to come in waves throughtout the entire weekend, too. Did I mention the gale force winds on the lakes, 15 foot waves?  I guess fishing will have to wait for a weekend.
Sat A.M. EDIT:  Snow up here is way, way heavy with moisture, trees starting to bow down l-o-w, and the winds are picking up.  Could get interesting if the rest of the weather prophesy unfolds as predicted.
Two questions for you all:
1.  Are you prepared if/when the power goes out this weekend?
2.  What's your memory of your favorite winter storm?  When was it and how gigantic did it get?
If it turns out as bad as advertised, be safe you all.
XM