I was bored, so I made this
Ok, so we don't have a mascot, but in light of the super demon polar bear, I present the super demon wolverine. Original image courtesy of http://www.animaldanger.com/images/werewolf.jpg.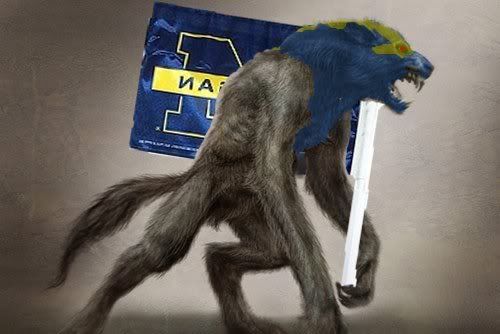 I think this could definitely pass for a wolverine or a werewolverine?
I made a 2.0. I think it's better.