How David Cone Lost The Number 16(MS Paint)
Last week I drew this with some of my skills and thought I would throw it out now. Such pretty art can only help deal with "Practice Gate". Sorry about covering the side bar and a full version for your desktop can be found at the link.
D-rob Challenged and Cone accepted... It was a hell of a race.
I am working on something for Zoltan Mesko and a Practice Gate. I will also be up tonight on my live blog if anyone wants to drop in and vent out the weekend BS and the WMU game.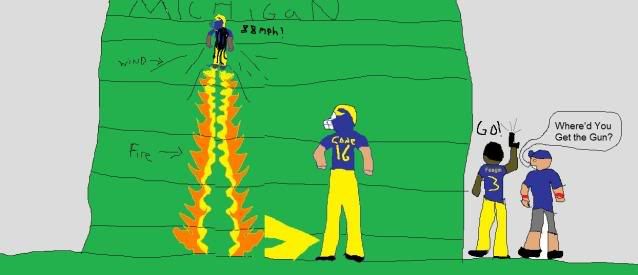 http://i100.photobucket.com/albums/m32/RTA24/drobvscorner-2.jpg