Helmet Stickers:Yes or No
Just wondering what the board's opinion on this is. I'm pretty young so I've never known Michigan with helmet stickers, but after looking at some pictures they look kinda cool. I wouldn't mind either way but maybe they will motivate our players.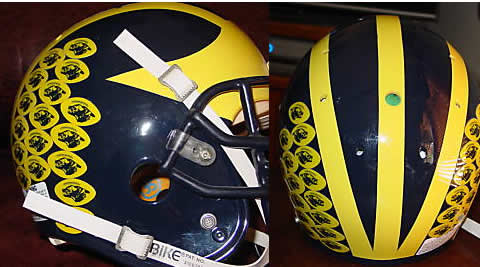 If we do get stickers, I'd like them to be block Ms, maybe that would look neater and less crowded.