Happy birthday, Red Berenson!
Happy 73rd birthday to Michigan Hockey coach Red Berenson!
For a nice summary of his college and pro careers, have a look at this.
Here's Red in his younger days coaching the Maize and Blue:


(from UMGoBlue.com)
And here's the "Red Baron" in his even younger days as a member of the Red Wings: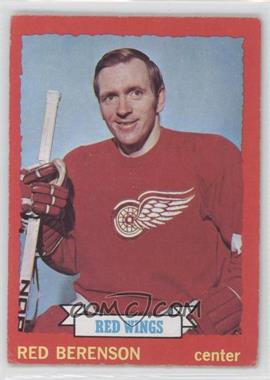 Red is 5th in all-time NCAA wins as a coach and led Michigan to national titles in 1995-96 and 1997-98.
HAPPY BIRTHDAY, RED!