Happy 136th Birthday, Michigan Football!
136 years ago today at White Stockings Park in Chicago, Michigan played their first football (or foot ball back then) game against Racine.
Irving K. Pond scored the first touchdown in Michigan history as Team 1 beat Racine 1-0.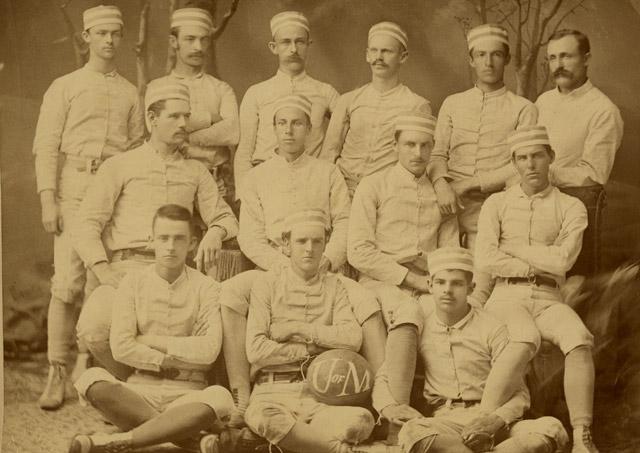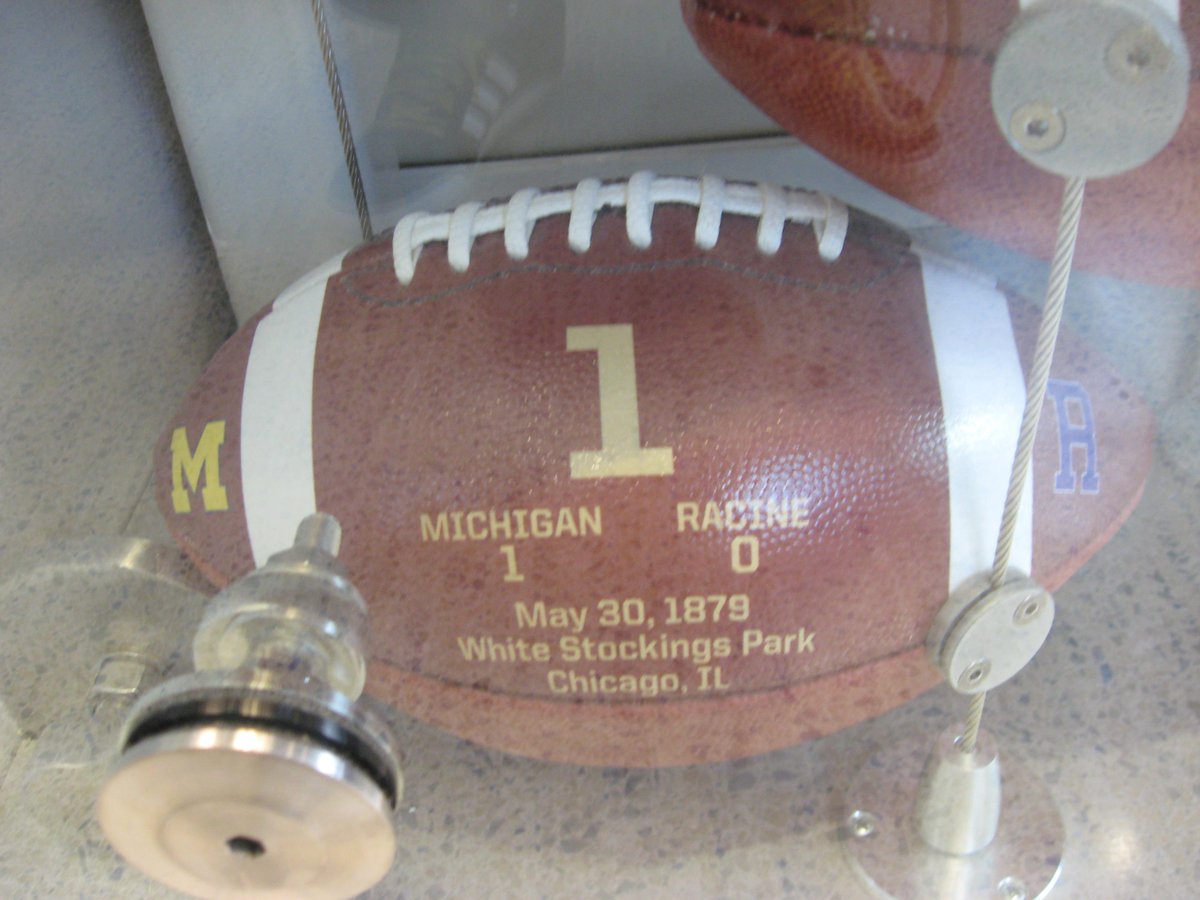 Some funny snippets from the account-
The heat was oppressive, but despite the heat, about 500 students of Racine and citizens of Chicago witnessed, what we may call, the finest game of Rugby foot-ball ever played this side of the Alleghanies.

**********

A rest of ten minutes given the teams, during which Mr. Keeler and other graduates amused themselves with a few kicks, but they only succeeded in covering themselves not with glory, but with dirt. The second inning opened by a good kick-off by Captain DeTarr....