Florida player Matt Elam - A study in violence
I realize that the odds we have any dealings with Florida this year are pretty low, though I suppose the B1G will still end up with their usual Capitol One, Champions, etc bowl slate, so one never knows. Either way, I could not let this opportunity pass us by.
Presenting to you all: Matt Elam, a study in violence.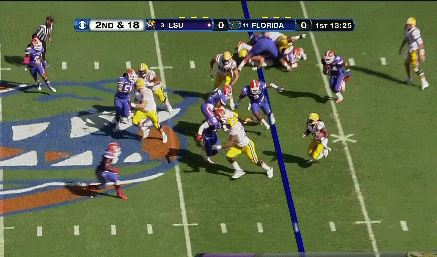 Now, before you condemn Elam for playing killshot football, you should be aware that Elam was not trying to play football at all. This is simply how he introduces himself to friends and new acquaintances.
No, seriously. If we do end up playing Florida, we need to petition the refs to allow the post-game handshake to be conducted y mail.