Equipment: Michigan to sport adidas "Shockwave" socks on the road
Slow day on the board if you aren't wrapped in "LeBron: The Musical Circus".
I've known this for awhile now so I figured I'd post it just as a minor equipment update. 
This season, Michigan as well as the other adidas schools will sport the new adidas Shockwave socks.
Here is the verification from the same adidas catalog that I found last year's Team Speed socks in-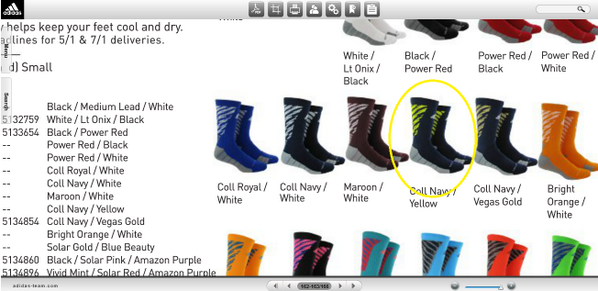 Better look at the front and back of the Shockwave socks.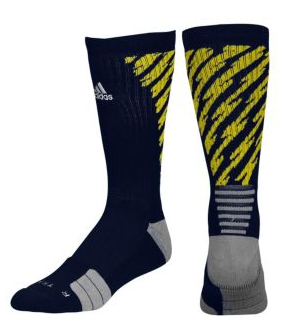 These are the Team Speed socks Michigan wore last year in road games. Somewhat similar to what they wore in the Cowboys Classic in 2012-
I've noticed that adidas 2014-15 player gear and equipment theme has to do with electricity. 
For example, here is the Aftershock hoodie.