Equipment: Block M still on helmet nose bumper?
When the new road uniforms were unveiled via twitter by Chris Partidge, it featured of photo of De'Veon Smith sporting the winged helmet that once again had the "MICHIGAN" wordmark on the nose bumper.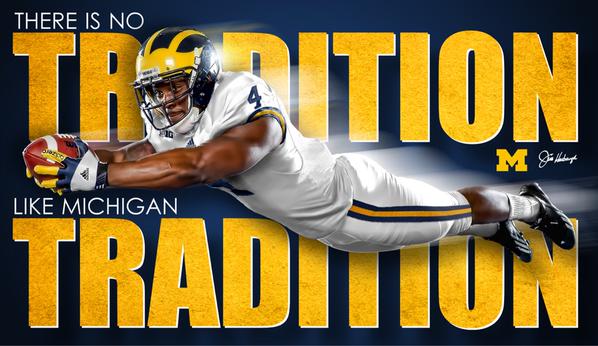 Judging by the photo tweeted out by Erik Campbell of the team's locker room just recently, it appears they're still going to wear the helmets with the Block M on the nose bumper that was introduced last year.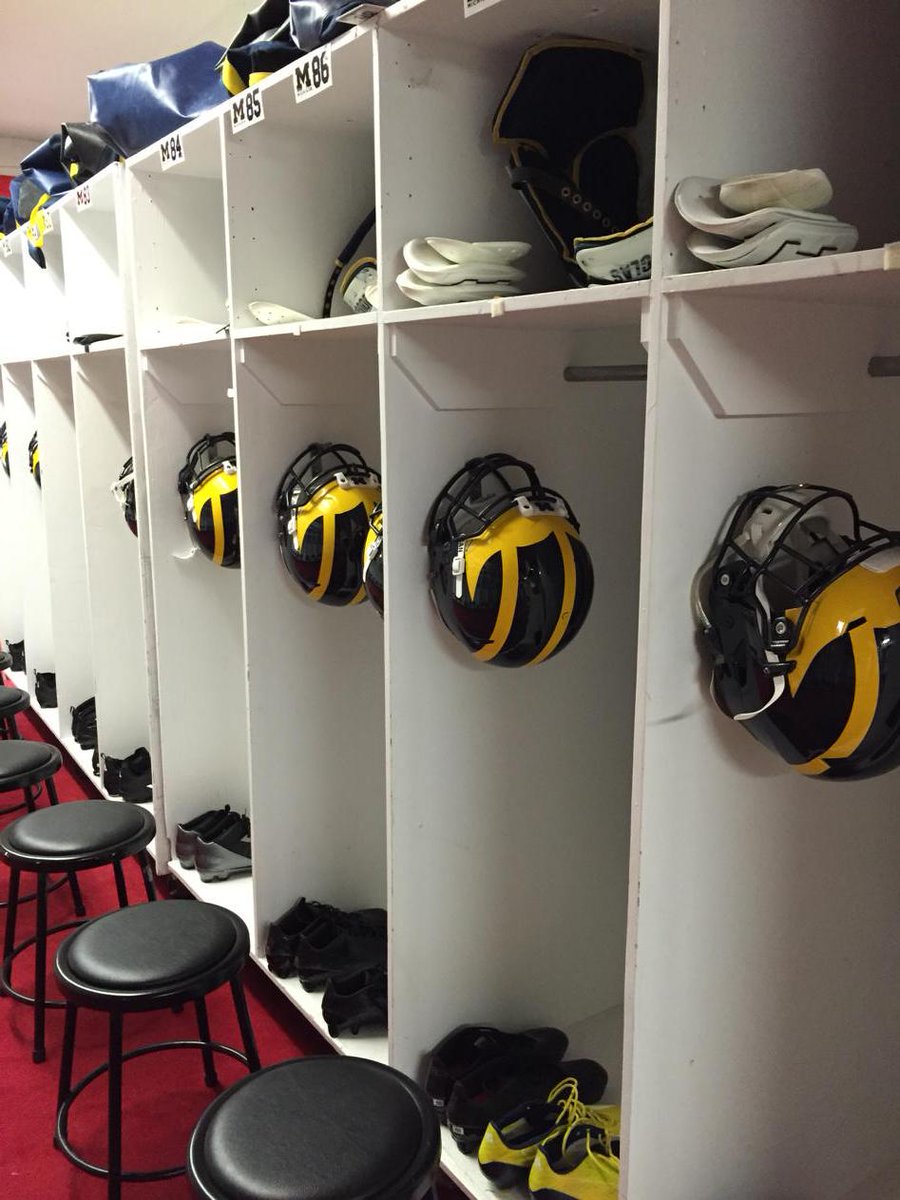 If you enlarge the photo, you can also tell that Michigan will be wearing the Block M thighpads as well as they are in the lockers.