Embrace your history: Calling Trey Burke. M hasn't had an All American in basketball since 1994
Last M All American in basketball was Jalen Rose in '94,
prior to this AA's were fairly common in Bball in the '60's, '70's and '80'sand early '90's. I think Trey Burke
has an excellent chance to break the drought and if THJ
continues to play like the second coming of Michael Cooper
, M may get two.
First M basketball AA was Ricky Doyle from the vaunted '26 squad: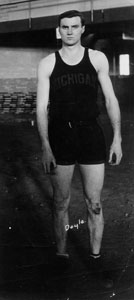 Just so happens M is recruiting a HS AA by the name of Ricky Doyle in the class of '14
My favorite M hoops AA's are Ricky Green and Phil Hubbard from the great teams of the mid '70's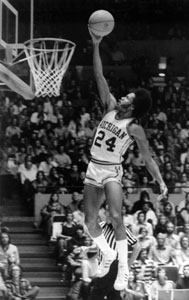 I would be remiss if I didn't mention the greatest of all M's AA: The legendary  Cazzie Russell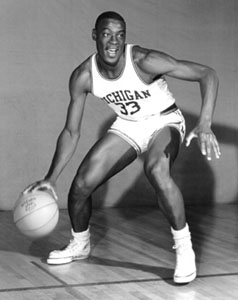 Here is a list of M's AA's courtesy of Bentley Historical Library: