Depressed and Now Planning On Giving Away Your Tickets to The Game?
Well, please kindly mail them to the University of Michigan C.S. Mott Children's Hospital:
1540 E Hospital Dr, Ann Arbor, MI 48109
The kids would be blessed and thrilled to get an opportunity to go to any Michigan/ohio state game (it could make their lives), and they will do a better part in cheering on the team, as they are not a part of the UNACCEPTABLE Club. It is clear they would be way happier to go than a ton of you guys would.
Be charitable to them, and the kindness will come back your way, as this saves yourself from seeing this awful image again: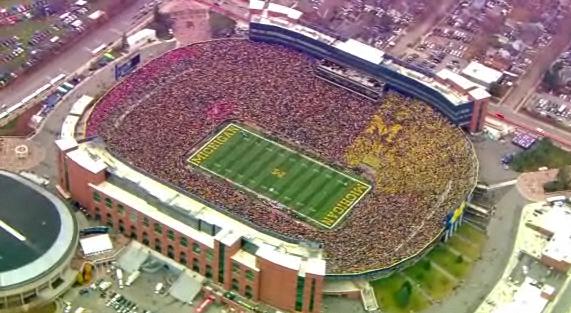 Please do not sell your tix to OSU fans. That is unacceptable regardless of circumstances. Go with this plan instead.
Thank you in advance and Go Blue.