BOTH Legacy Uniforms, 3 different helmets confirmed for NCAA 13
So many great new updates to Michigan this year. This is probably going to be the most authentic Michigan in any NCAA game.
As seen in this screenshot from the player ratings vid on Youtube, Michigan's current block M logo Dave Brandon has been really pushing has replaced the old Split M logo that has been on the game since it's inception in 1993.
I was working on the All-80s Michigan team on Teambuilder when I noticed that the new scoreboards have been added and stadium lights on top of the boxes have been added.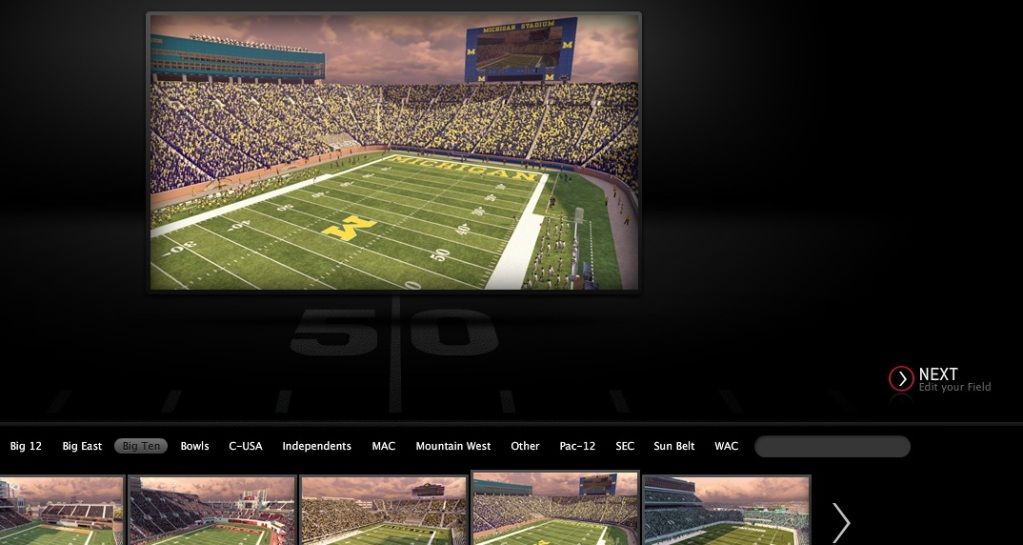 I became curious once I saw the stadium updated, so I went over to uniforms and sure enough, everything has been updated and new things have been added. Here is the numberless helmet that Michigan used from 1995-September 24 2011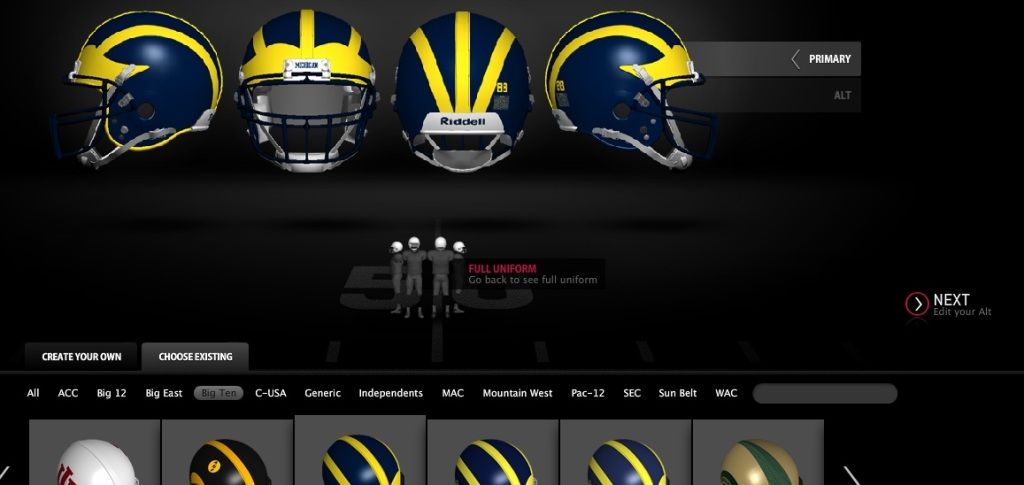 Legacy helmets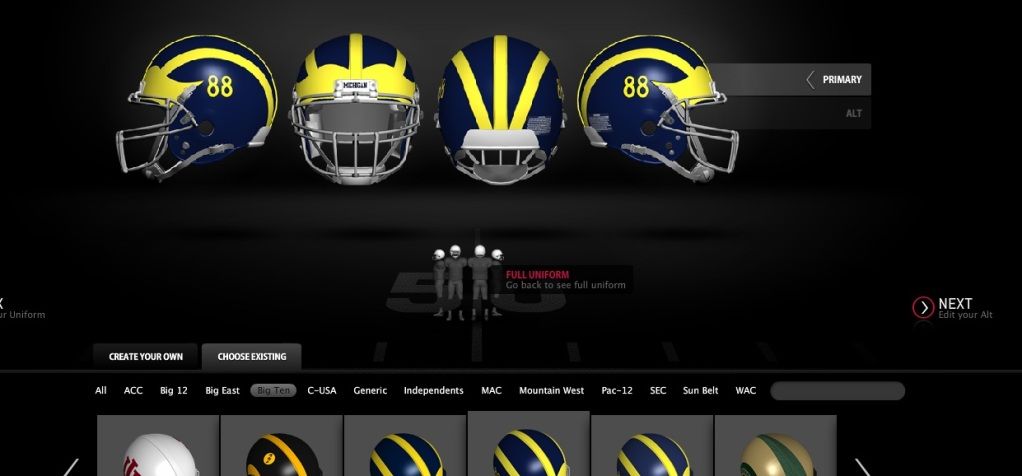 Current helmets with numbers.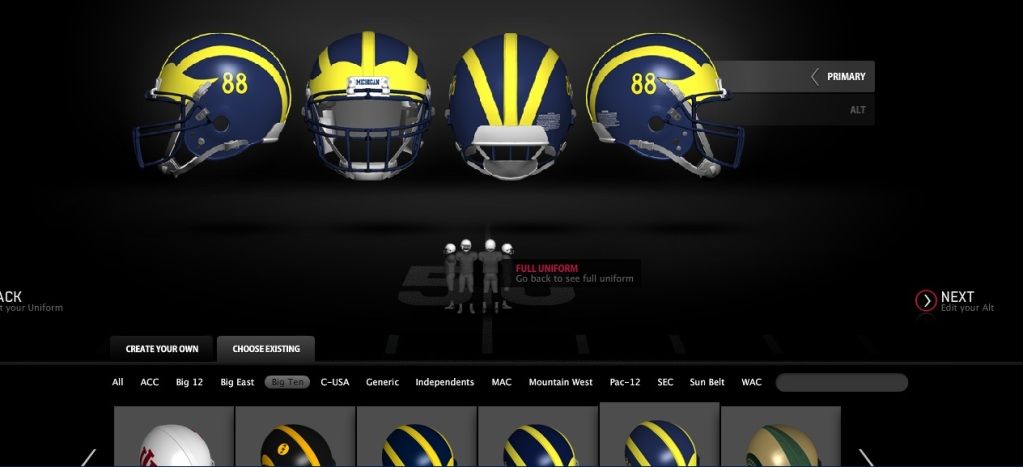 Under the Lights Legacy jersey (Didn't include the pants because the only difference between them and the regular pants is the adidas logo and no block M on the hip).
Road Legacy uniforms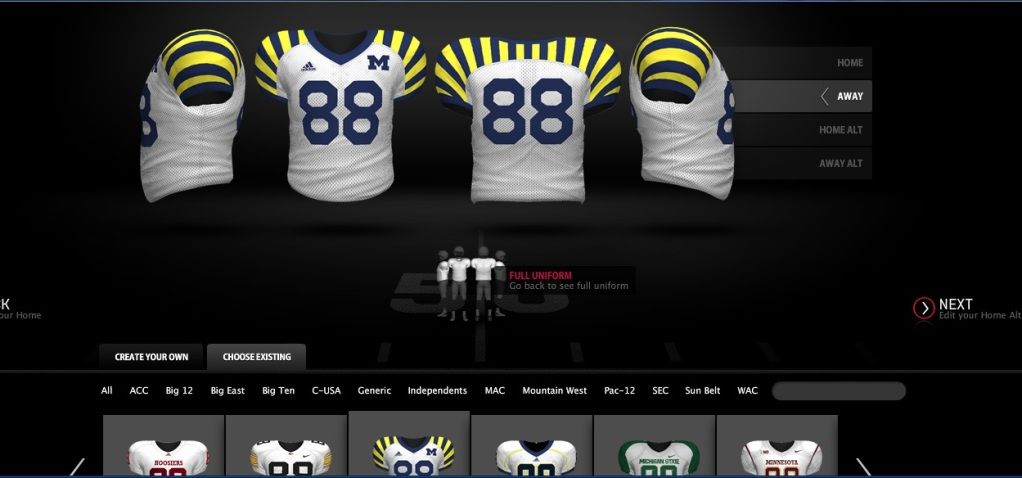 Road Legacy white pants