Another Future Wolverine Class of 2030
Well I have been busy putting film together for Coach Hoke and staff so I haven't had a chance to post yet.  I think we may have a future Wide Out here.  He has the measurables of a future Blue Chip. 
Profile: 
- DOB 1/13/2012
- From Parts Unknown
- 21 inches long (significant number?) and weighing in at 7lbs 8 ozs.
-  Exceptional Hearing.
- Immense Hands and Powerful Grip.
- Already practicing wearing his mouthpiece with a binky.
- Great frame to add bulk.
Pics below:
 Watching the ball in!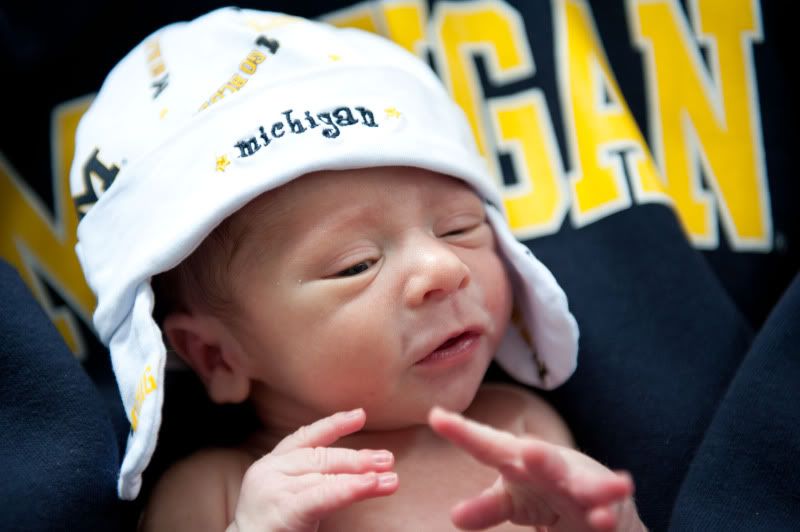 Thinking of beating Ohio in 2030! 
Showing off hand size and chilling with Dad!