#8 Michigan Field Hockey blasts MSU, 6-0
After a 9-0 demo derby of poor UC Davis last Sunday, #8 Michigan opened up B1G play tonight.
The Wolverines have had quite the season thus far. Wins over #1 UNC, #15 Wake Forest and #25 Liberty in non-conference are great for the tournament resume. 
Michigan picked up right where they left off. 
Meg Dowthwaite started the scoring for Michigan, giving the Wolverines a 1-0 lead after a penalty corner.Two minutes later Carly Bennett buried a shot inside the cage to make it 2-0 after Guadalupe Fernandez Lacourt had a great steal at midfield.
7 minute later, the Dutch connection gave Michigan a 3-0 lead. Esther de Leijer found Fay Keijer on a beautiful tip-in goal.
Michigan took a 4-0 lead when Katie Trombetta scored on a corner. Shots were 14-1 at halftime. Last season's game was 4-1 final. The Wolverines had 4 goals in the FIRST HALF tonight.
Apparently halftime didn't give much relief for MSU, as just two minutes into the second half Michigan went up 5-0 when freshman Kragen Metz scored her first goal on another great tip-in goal. Goals were pretty tonight. 
Meg Dowthwaite added another goal to her team-high 7 on the season, making it 6-0 Wolverines.
That would be the final as Michigan shut out MSU, 6-0. A complete waxing from beginning to end. Shots were 20-6, and the Spartans had 5 of their shots in garbage time. 
Michigan has now beaten MSU 4 straight times and has won 22 of the last 27 meetings. This is the second-largest win in the series by either team. Michigan has increased the lead in the all-time series to 41-25-6.
Michigan is now 5-2 and 1-0 in B1G play. The Wolverines get a week off before heading on the road for some huge games. 
Michigan will travel to Ohio State (3-3, 0-1) on Friday night and then will head to #2 Penn State (7-0, 1-0) on Sunday in a massive game as far the B1G Championship race is concerned.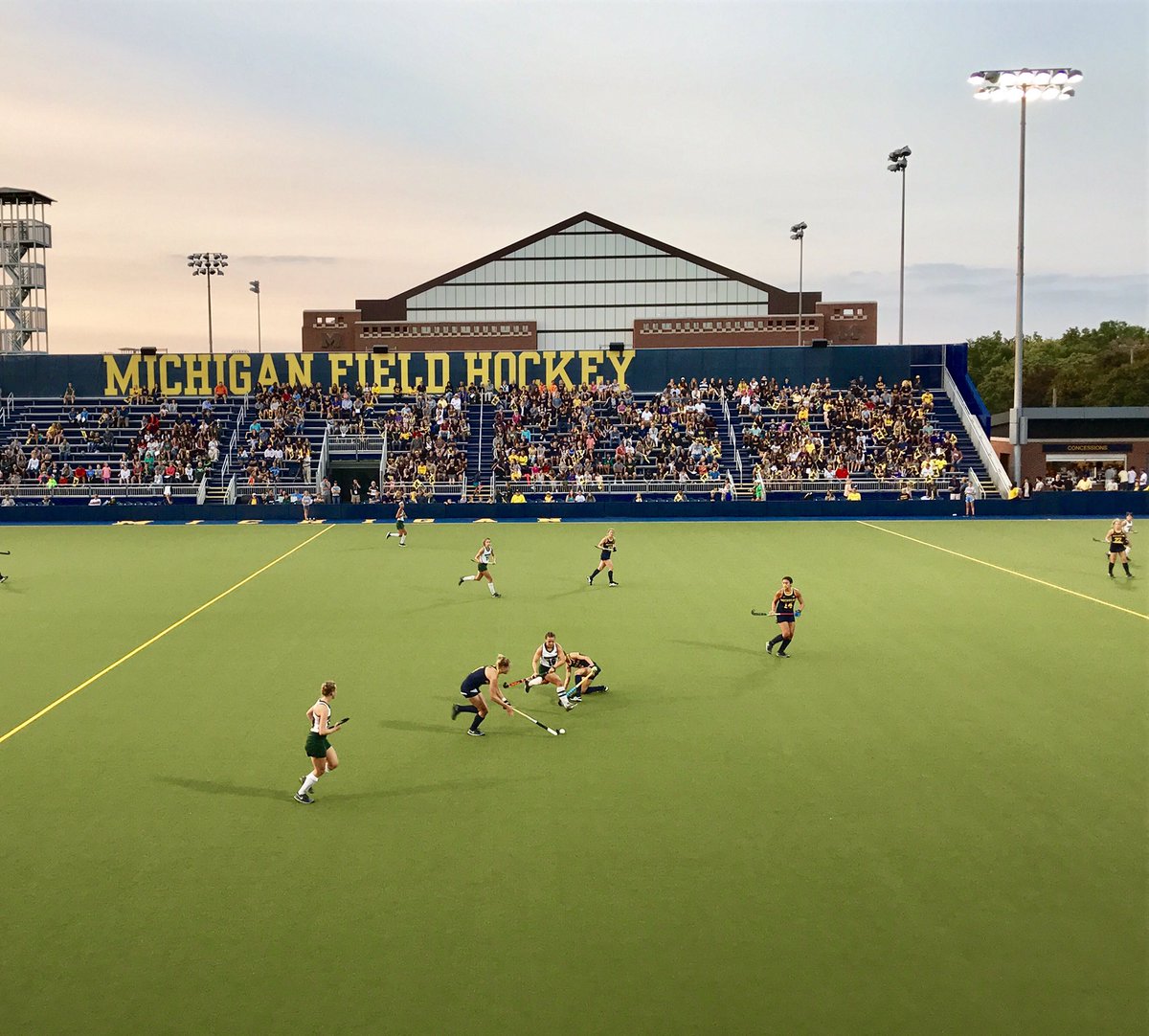 (@ZHMGoBlue)