Wallpaper Season - Road to March
Working on another wallpaper this coming week, but here's another since the last one people were commenting that they didn't like the "artsy" stylings of the recent ones.  I like how this turned out, but as always, I'm open to constructive criticism to help me provide more of what the MGoCommunity is looking for.
Enjoy!
EDIT: Already nitpicked at my own design.  Corrected the alignment of the "the road to march" text area.  Not sure why I didn't catch that since I'd originally had it right.  Oh well. Carry on.
- Desktop (16:9) -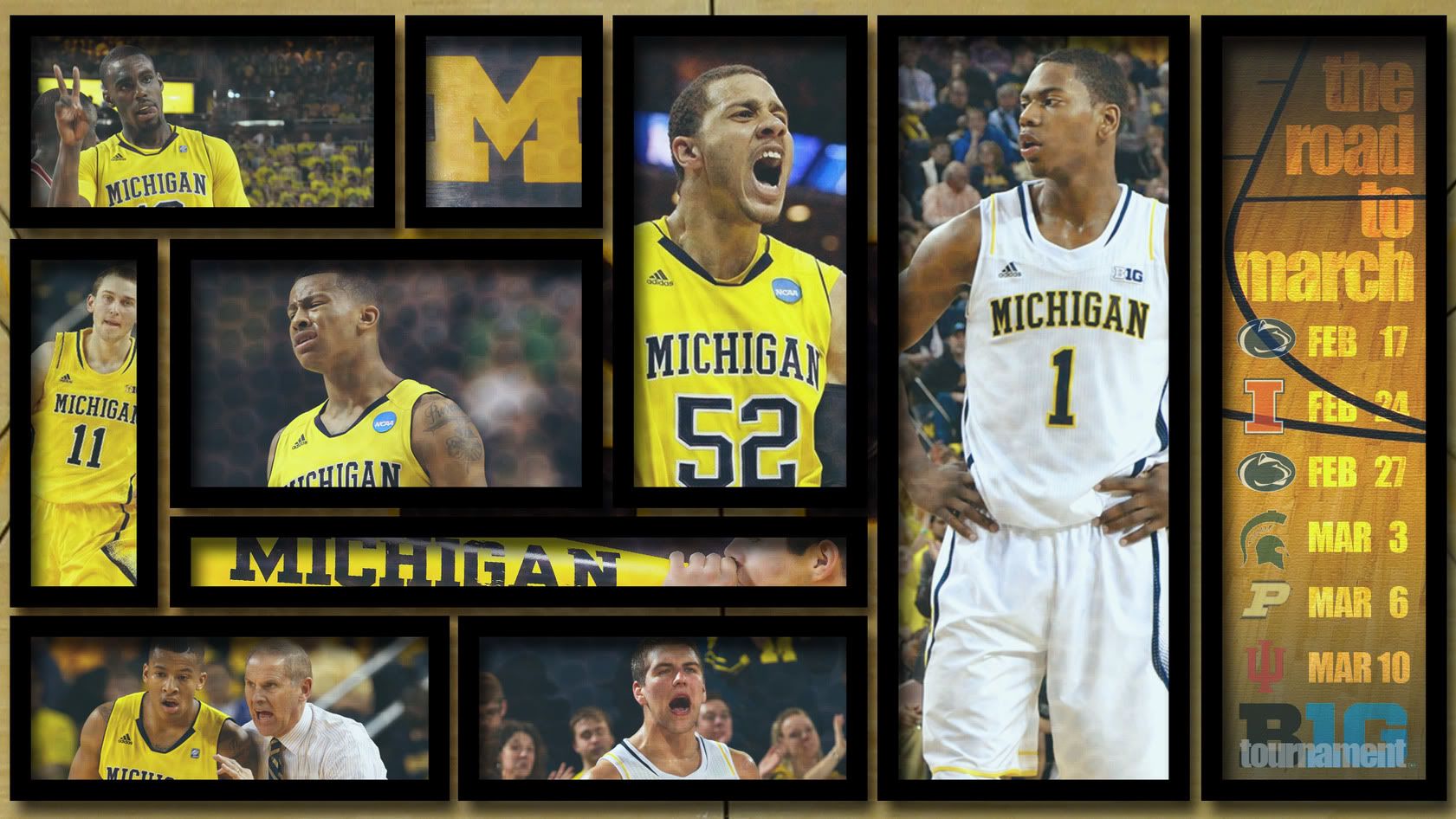 Mobile version to come!
-JonValk