Wallpaper Season (Basketball) - January Schedule
Hello, again, MGoBloggers!  It's been an interesting December, full of highs and pitfalls - cliffs, if you will.  One thing has been steady and true - the basketball team continues to win.  To help aid in the process of defining one's life's worth through wins and losses, I've created another "calendar" wallpaper.  This one is for, as the title suggests, the January slate of Michigan basketball.  Before a bunch of curmudgeons (you know who you are) point it out, this is obviously not the whole team being featured.  This is who I believe should be the starting crew the rest of the way.  If you don't like it, well that's, like, your opinion, man.  Anyway, I hope you like it.  As always, constructive criticism and/or requests are welcome, as I'm always looking for new ideas to continue to hone my relatively primitive Adobe skills.
Desktop (16:9)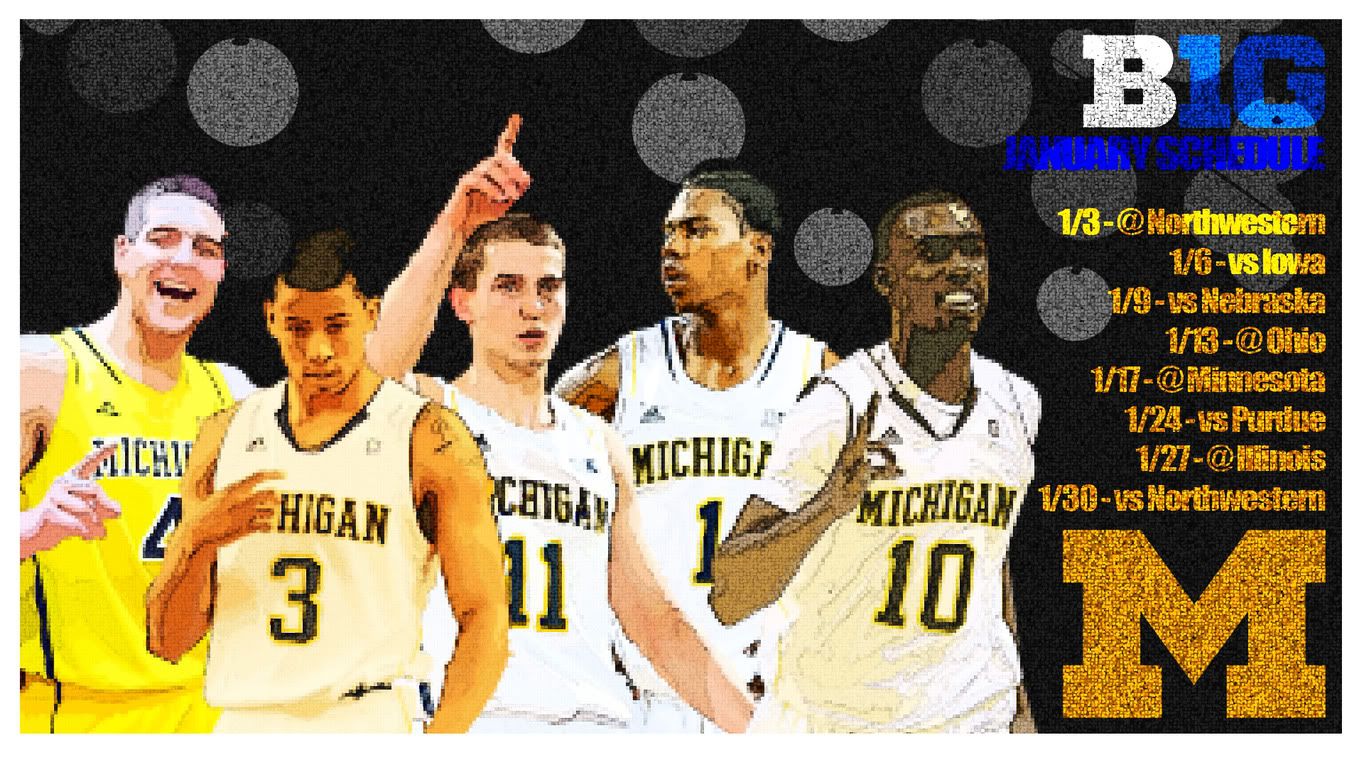 Mobile (iPhone, etc)
- JonValk
NOTE: Mobile version will come as I get time.  Maybe tonight if I get a bout of insomnia - who knows?
EDIT: I took the easy way out for the mobile version for now.  I'll ask forgiveness later, but it'll do until I can put some real effort into an alternative mobile version.