Wallpaper Season - Air Force and UMass
Ok, so it's another week and another opponent.  That means more wallpaper.  I will be on vacation during UMass week, so I did the wallpaper early.  Honestly, I couldn't get into the Air Force wallpaper as whole-heartedly as I'd have liked, so I apologize for the drop-off in quality on that one.  It's still not THAT BAD, but not on the level I've been producing. Sorry.
The UMass wallpaper, on the other hand, I really like it.  There may be people out there who have never seen an ad for the new Assassin's Creed or know that it takes place in the Revolutionary War (loose tie to Minutemen).  So there you have it, that's your background on my theft/conversion of AC's main character into Denard.  Anyway, I'm starting to ramble.  I hope you enjoy the wallpapers and get some use from them in the weeks to come.
Air Force
UMass (w/SCHEDULE!!!)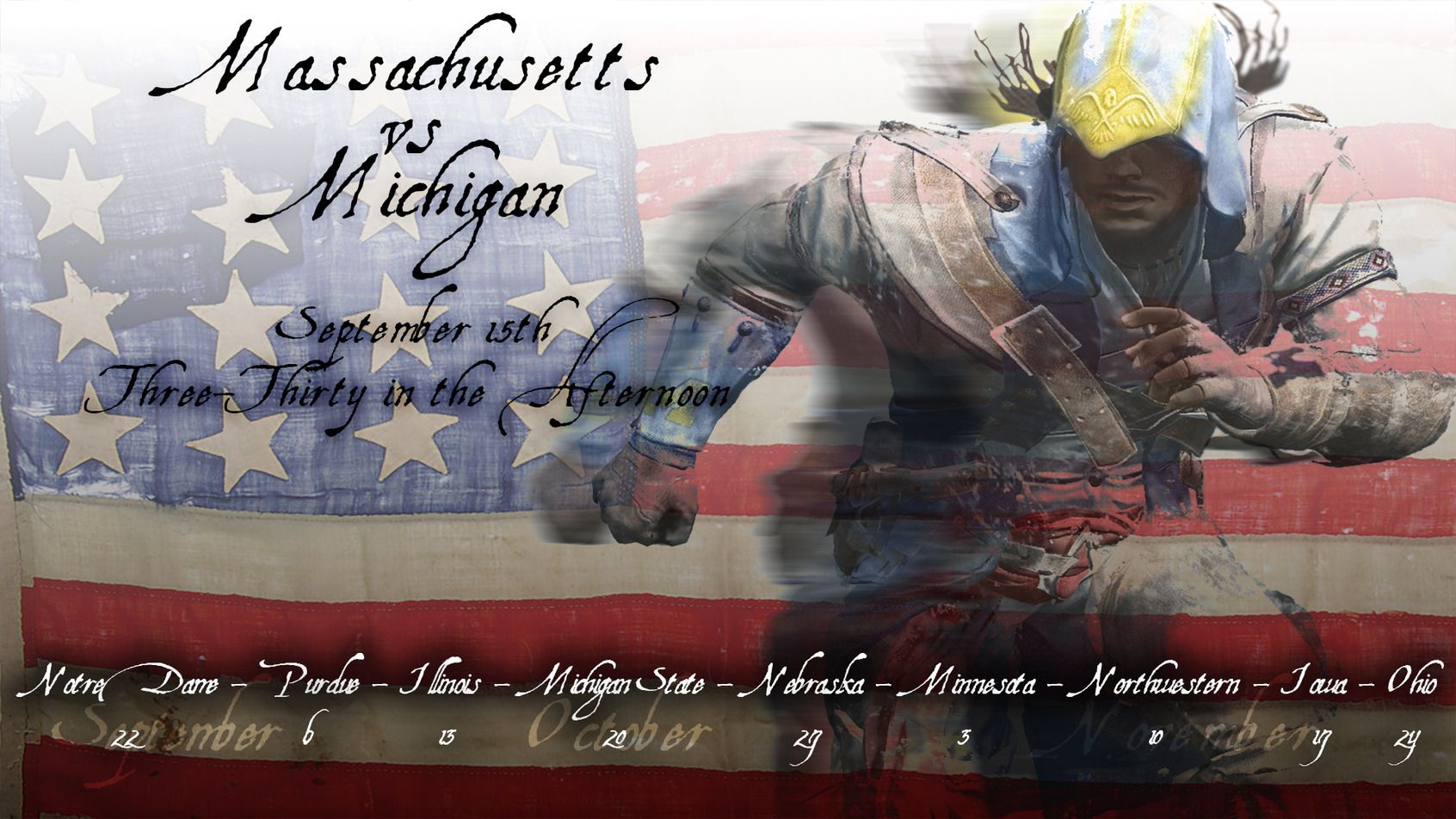 As always, thanks for your support and I welcome constructive criticism and/or new ideas you'd like to see.
- Jonvalk