Ugly Game of the Week - Week 11 Edition
Well, last week was a spectacular mess. Too bad the Kansas/Colorado game wasn't on tv anywhere. I feel bad for all my Buff frends, but not bad enough to forgive '94. This week brings more exciting second-tier mediocre team action, and one game that's geographically challenged. I also get tired of typing Tennessee, even if it does help my character count. But first
Last Week
Tennessee versus Memphis went almost exactly how you'd expect. A below-average SEC team pounded large lumps onto a bad Conference USA team. Boxscore? Boxscore.  Tennessee had 500 yards of total offense, Memphis had 5 turnovers. The End. Tennessee may end their season on a "hot streak" after playing Ole Miss, Vandy and Kentucky. If they win out, they're bowl eligible. Just not bowl-worthy.
In MAC-action, Akron lost to Ball State in overtime in a game featuring 3 INTs per QB. And, you guessed it, the last play in OT was an INT as well. Drive home safely. Akron has a chance for a win against Buffalo to end the season, but scoring 15 ppg and giving up 39 is a tough hill to row. Tough row to plow? Tough hill to sled? Something like that.
And in the granddaddy of ugly games, Colorado gave up 35 points in the 4th quarter to blow a 45-17 lead and lose in regulation. The strictures and conventions of my marriage require me to post a large bird at this point.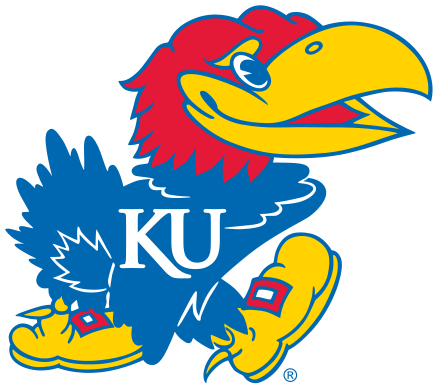 Rock Chack Jayhawk, Dan Hawkins is So Fired! I think that's how it goes anyway. CU's 4th quarter drives went:  fumble (returned for TD), lost onside kick, 2 plays and INT, 3 and out, ballgame.  We'll probably revisit Colorado next year when they play Ohio State in the "First Annual Dan Hawkins Memorial Buyout Game."
This Week
The Battle For Michigan (which is a title I dreamed up for the Michigan Directional Schools, in case it isn't really a name for a thing) wraps up as Eastern plays Western. Eastern has lost to Central, and Central has beaten Western, so I guess this for second place, but there's still some pride on the line and other cliches.
Tulane plays Rice in the "Find These Teams On a Map Bowl." Seriously, they're like Troy. No one knows where they are. Like Pepperdine or Monmouth in the NCAA basketball tournament, only not as good. But get ready for fun pun headlines like "Tulane Waves Swamp Rice" or "Rice Washed Out By Waves" or other creative headlines. Rice has beaten UGotW regulars North Texas and Houston, Tulane at least has a win over Rutgers on their resume. Which is nice.
Overall, this was a hard week to pick, as there's also Vandy/Kentucky, Cincinnati/West Virginia and Ole Miss/Tennessee games to pick from. Come to think of it, the Mississippi versus Tennessee game gets a "Gratuitous Redundant Vowel/Consonant Face Off" award anyway.  The winner gets two mors S's for their name.