Michigan Lacrosse: Home Season Faces Off Friday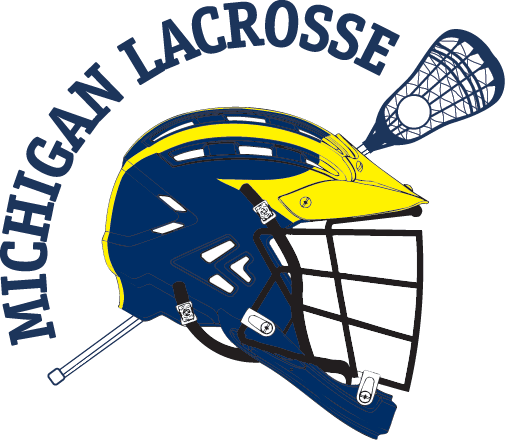 Though Michigan opened the season at home with a resounding win over Florida, the true home season starts this weekend, as the Wolverines start a string of seven consecutive home games over four weeks. Before getting into those details, let's pick up where last we left the team.
Going undefeated over Spring Break is more the norm than the exception for the Michigan Lacrosse team, but that doesn't mean this year's trip out West was without drama.
Road Trip Recap
Though the University of Oregon has started the season a very disappointing 2-5, they managed to give Michigan a run for their money in Los Angeles a couple weeks back. The Wolverines trailed throughout most of regulation, but managed to stage a comeback to force overtime. In the second OT session, senior Chad Carroll scored the golden goal for Michigan to wrap up a 9-8 win.
The Wolverines atoned for the close call against UO by easily dispatching an overmatched Loyola Marymount squad 12-2 in a true road game. In a low-scoring game, there weren't many offensive standouts, but sophomore Thomas Paras finished with two goals and an assist. This game could have been a much bigger blowout, but the teams were playing slowly on a beaten-up field.
Michigan closed out their spring break trip with a visit to Chapman, one of their biggest rivals in recent years. Though Michigan struggled mightily on faceoffs (which had been a strength through the previous three years of dominance), they were able to make up for it by playing mistake-free ball. The Panthers couldn't reciprocate, and the Wolverines emerged with an 11-8 victory.
After a week back in school, the team traveled to Athens, Ohio on Saturday to open up conference play against Ohio University. The Bobcats are new to the MCLA, but sloppy play from the Wolverines prevented them from getting a blowout victory. Trevor Yealy did manage to score 6 goals in the 15-5 win.
Up Next
BYU
Michigan's home slate gets off to a very tough start as traditional rival BYU will try their luck in Oosterbaan Fieldhouse (Friday at 7PM). The Cougars have started the season 7-0, including an impressive 11-7 win over #6 Colorado this weekend.
Many of the familiar faces from BYU over the past couple years are no longer around. Midfielder Elliott Grow and LSM Britton Cone (1st-Team All-Americans last year) have graduated, leaving junior midfielder Andrew Harding (3rd-Team) to be the face of the Cougars.
A much more in-depth preview of BYU can be found here.
Pitt
The Panthers started their season by playing several non-MCLA-D1 teams, but have started getting into a more traditional schedule. They kicked off the conference slate with an 11-1 victory over fellow CCLA East squad Toledo to take the early lead for the Division title (Michigan caught up with the victory over Ohio). They traveled to Florida a couple weekends ago, falling 9-22 to Central Florida before rebounding with a 10-8 victory over South Florida.
Pitt is led offensively by sophomore attack Tyler Novotny, who is averaging 4 points per game (almost exclusively with goals, not assists). Pitt's Matthew Pham has fared well on faceoffs, winning nearly 66% of them so far this season, so it could be interesting to see how Michigan's relatively-inexperienced players fare against him.
Again, a more detailed preview can be found here.
Go Blue.