A Look at All Power 5 Coaching Changes, 2007-2011
Ahhh, a red snapper. Mmmmm, very tasty. Okay, Weaver, listen carefully. You can hold on to your red snapper... ...or you can go for what's in the box that Hiro-San is bringing down the aisle right now! What's it gonna be?
In case you haven't noticed, there has been a fair amount of talk around here about a coaching change. Some have already made up their mind, especially after Notre Dame. Others, like me, want to wait until the end of the season, but I think we all recognize that it's a real possibility if the team doesn't show consistent improvement.
So, here we are. We might as well talk about it.
My personal feeling on coaching changes is that you have consider all the possibilities that can happen, not just focus on the potential positives. A lot of debates seem to just compare our current situation against the best case scenarios and dismiss the potential negative effects and scenarios that are possible as well. Names like Harbaugh and Chip Kelly are often brought up as an example of guys coming in and turning programs around, and as examples of why Hoke's struggles of late are inexcusable not matter what the issues he's had to deal with.
But guys like that are special and don't grow on trees. You can rattle off their names off the top of your head precisely because they are the cream of the crop and the exception to the norm. But what happens the rest of the time? It behooves us to look at all the data, not just the outcomes we want.
Coaching Changes 2007-2011
We start with collegefootballpoll.com's database of coaching all coaching changes in FBS. Since Michigan has a bit more job prestige than your average FBS team, I only included teams in the Power 5 conferences (B1G, Big12, Pac-12, SEC, ACC) and strong independents like Notre Dame to get a data set of teams more comparable to Michigan.
The database also does not differentiate between why changes were made whether they were retirement, voluntary resignations to move somewhere else, or firings. Clearly, only firings are relevant to our current situation, so I excised all examples that were voluntary separations, and further removed firings/forced resignations due to scandal. What we are left with are only programs that terminated their coach due to on the field performance.
We end up with a list of 36 coaching changes. These are schools in the proverbial "it can't get worse" situation. These are schools that, even knowing the potential pitfalls of a coaching change, decided that enough was enough and something had to be done. You would think that schools in this situation would overwhelmingly benefit from a coaching change. After all, they perceived themselves to be a position where they had nowhere to go but up. As we'll see from the data, and as we learned from our 2012 offensive line situation, things can most definitely get worse.
Do Coaching Changes Result in an Increase in Win Percentage?
We'll first compare the performance of the new coach over their first three years vs the previous three years. The graph below shows the differential between the average wins per year of the outgoing vs incoming coach.
click embiggens
As you can see, it's a mixed bag. The average change resulted in less than 1 win per season improvement (0.88 win/season), and the variation is pretty huge. On average though, coaches could not manage to significantly improve even upon the performance that was so bad it got their predecessor canned.  
The big positive turnarounds should be familiar to you. These are, for the most part, the coaches you already know because this is how they made a name for themselves. Franklin at Vanderbilt, Brian Kelly at ND, Nick Saban at Alabama, Sarkisian at Washington, and our very own Brady Hoke are among the names that top the list.
The Immediate Impact
Next, let's looked at now the new coach fared in the first year compared to the previous 3 year average.
The results here are even less encouraging. On average, the first year for the new coach was slightly worse than the previous coach in the 3 years prior to being fired (-0.11 wins/season). Brady Hoke and Houston Nutt were the significant positive outliers (mostly because their predecessors were really bad over their three years). On the other side of the spectrum, Minnesota replacing a perpetually on-the-cusp Glenn Mason with Tim Brewster was the worst idea ever.
The negative first year differential isn't totally unexpected though. Coaching changes come with transition costs. There are transfers and the guys that stay have to learn a new system, sometimes one that doesn't suit their talents. Clearly, those expecting an instant improvement will most likely be disappointed.
Third Year Performance
But what about year three? The new coach has installed his system on both sides of the ball and by now his recruiting classes are starting to see the field. One would expect that by now, they've overcome the initial hurdles and can place their stamp on the program.
Here, the data is finally a little more encouraging. Most schools were better off after year 3 than they were in the 3 years prior to the change. The average differential was about a game and a half better per season (1.44). This also suggests that generally coaches improve from year 1 to year 3, something Hoke has been criticized for not accomplishing (although, it must be said, he had the biggest year 1 turnaround of all coaches).
A Closer Look at the Turnaround Artists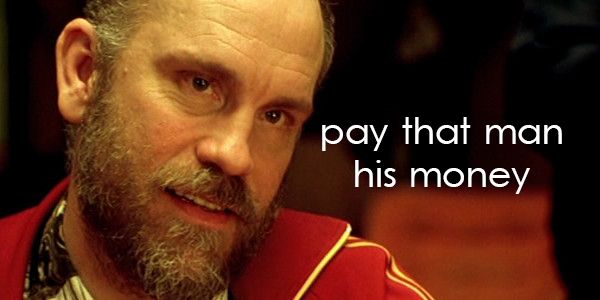 People will say, "Well, just don't make a bad hire then." But do the guys that succeed really look that different from the ones that don't?
If you look at the list of names that managed to turn schools around, just about all of them would be on anyone's coaching wish list. But, do their track records before they were hired look like as much of a slam dunk as they seem now? Was there something on their resume at the time that differentiated them from the unsuccessful candidates, and screamed to ADs "Hire this man!"
If we limit the list to guys that improved their programs by an average of 3 or more games a season over their first 3 years, we have: Brady Hoke, Brian Kelly, Charlie Stong, David Cutliffe, Houston Nutt, James Franklin, Nick Saban, and Steve Sarkisian.
If we look at just the third year performance, the list adds: Art Briles, Bill Snyder, Butch Davis, Chip Kelly, Jim Harbaugh, and Jimbo Fisher. That's 14 guys total and is basically the top 1/3 of the 36 coaching transitions.
Let's take a closer look at what each of these guys looked like at the time of their hiring:
Name

Relevant experience at time of hire (epilogue in parentheses)

Art Briles

Up and down stint at Houston, although took over a 3-8 team. Went 32-28 over 5 seasons.

Bill Snyder

Life-long KSU coach, came out of retirement to help his former team. Unless Carr wants to come out of retirement, the situation is not relevant to Michigan.

Brady Hoke

Actually not that bad compared to the rest of the list… Similar to Brian Kelly, but one fewer stop. Improved a MAC Ball State year to year with 12 wins in the final season. Improved a 2-10 SDSU to 9-4 in two years.

Brian Kelly

One of the few with a slam dunk record. Improved teams everywhere he went from GVSU, to Central Michigan, to Cinncinnati (Big East). Only knock would be no power 5 experience. (Continued trend at ND until a tail off last year.)

Butch Davis

One of the only ones on the list with proven HC experience at a Power5 school (6 years at Miami) and, like Saban, moved from the NFL back to college after being mediocre there.  (Fired for misconduct at UNC in 2011)

Charlie Strong

Just 1 game of HC experience at Florida as interim (after Zook got canned). DC for 3 years at South Carolina and Florida each.

Chip Kelly

No HC experience, but fairly bulletproof record at OC. Similar to Rich Rod, had a signature offensive system that was successful everywhere he coached. OC at New Hampshire prior to that. (Now in NFL)

David Cutcliffe

I'm not going to go into this too much Another coach with experience at a power school, Cutcliffe spent 6 years at Ole Miss. He hovered around 7-8 wins for 4 years, which is right around where the program was when he took over. In year 5 he broke out with 10 wins, promptly followed up with a 4 win campaign the next year that saw him fired. It should be noted that while he improved Duke, they also almost literally couldn't have been worse, winning just 2 games in 3 years.

Houston Nutt

Long, up and down stint at Arkansas. 10 win high, 4 win low, 75-48 overall. (Fired by Ole Miss after 3 years. Took over tire fire, immediate success followed by precipitous decline.)

James Franklin

WR and QB coach at Maryland and KSU respectively, then went on to OC at KSU and returned to Maryland as OC. No Head Coaching experience, no coordinator experience. A bit of an outlier in that respect.

Jim Harbaugh

Promising 3 seasons at FCS San Diego (Fighting Toreros!) as HC including conference champs in last two years. QB coach in NFL prior to that. (Now in NFL)

Jimbo Fisher

No prior HC experience. OC at LSU under Saban and Miles, and then at FSU where he was groomed as coach in waiting after Bowden retired.

Nick Saban

Hovered around 6-7 wins before getting 9 in his last year at MSU, ~9 wins a year at LSU except for one 13 win season, turning around a floundering 3-8 record the year before. And then 2 rather lack-luster seasons in the NFL.  One of the few proven entities at time of hire on this list.

Steve Sarkisian

No HC experience prior to hire. 2 years as QB coach at USC, 1 year QB coach in NFL, 2 years as OC at USC and went 22-3 in those years
 
These guys fall into one of three categories:
Proven HC Experience

at High Level

Up and Coming HC

at Lower Tier

Up and Coming OC or DC

at High Level

Bill Synder

Art Briles

Charlie Stong

Butch Davis

Brady Hoke

Chip Kelly

Houston Nutt

Brian Kelly

James Franklin (position coach)

Nick Saban

Jim Harbaugh

Jimbo Fisher

David Cutcliffe
 

Steve Sarkisian
Of the proven category, Bill Synder was a career KSU man and a bit of a unique situation, coming out of retirement to help his former team. Michigan does not have an analogous option (Carr ain't walking through that door). Houston Nutt's 4th year at Ole Miss was 2-10 with no conference wins and got him canned. David Cutcliffe is stretching the definition of "proven" as he treaded water for 4 years before a good year followed by a bad year and was fired before becoming Duke's coach, a big step down from Ole Miss. Butch Davis left in scandal.
From the 5 years reviewed, Nick Saban was the only example of a successful hire of an established coach that Michigan can hope to replicate. Rick Neuheisel (UCLA) is an anti-example as an established hire to avoid. After a moderately successful HC stint at Washington that won the Pac-12 and rose bowl, he took over UCLA and only managed 21-29 over 4 years before being fired.
Neither of two the remaining categories are slam dunks either. For every rising HC star at lower tier schools that finds success at the next level, there are many more that don't.  Paul Wulff (Washington State) was an up and coming HC at the FCS level, earning Big Sky Coach of the Year honors in 2001, 2004, and 2005, but took over Washington State and won just 5 games in 3 years.
Same goes for rising coordinator stars. Randy Shannon (Miami) fielded two top 5 defense and three other top 10 defenses in his 6 years as DC in Miami prior to being promoting HC. Even with the relatively smooth transition you'd expect from being promoted within the same school, he went 5 - 7 - 9 - 7 wins compared to Coker's 9 - 9 - 7 that got him fired. Shannon himself was fired after year 4.
On the offensive coordinator side of things, Dana Holgorsen (WV) was a promising OC at Oklahoma St that turned the #61 offense to #1 in just one year, shattering school records in just about every offensive category (total yards, scoring, passing yards, completions). But he flopped at WVU averaging 2 games worse a season than his predecessor and winning just 4 games last year (although they look more competitive this year)
As bad as some of these hires seem in hindsight, at the time, these guys don't look all that different on paper than the ones that went on to succeed. Interpreting a coaching record is tricky business (is Brady Hoke the guy that improved every team he coached, or the career sub .500 mid major coach?). And as they say, "past performance does not guarantee future results." It's not just a matter of having a competent AD make a straight forward decision; it's a very tough call for anyone and in most cases relies on leap of faith that someone can continue their upward career trend.
Retention
One other thing that immediately hit me when putting together the data is just how many of these guys are no longer around.
Only half the coachs on our list of 36 are still at their schools. It gets worse as you go farther back in time. Of the 8 coaches hired for the 2007 season, Nick Saban and Mark Dantonio are the only ones still around. A whopping 5 were fired and another (Harbaugh) left for the NFL.
Even among the 14 "winners" covered above, the story is not much better. 5 guys capitalized on their success and moved on to other positions, and 2 were fired (one scandal, on failed to sustain their initial success), only 7 remain (Snyder, Saban, Briles, Hoke, Kelly, Fisher, Cutcliffe).
What We've Learned
Coaching changes are not guaranteed to succeed.
Coaching changes are a lot like Blackjack. If you've got 13 and the dealer is showing an Ace, you better hit. You might bust, but you don't have much of a choice. On the other hand, if you're sitting on 17 and just getting greedy, asking for another card could completely backfire on you. It's a calculated risk that should only be taken if you know your current situation is untenable.
Coaching changes take time.
The data shows that year one after a change is, on average, is a step back. Most of the time, it takes even the best a few years to get their teams going. Unlike Blackjack, with coaching you only get to play a hand every 3-4 years, and the cards you're making a decision on get dealt one per season, so you better be patient and make a good call.
Even if you hit it big, you're not in the clear
If you're one of the lucky ones to get a good coach, the data shows there's a good chance they'll capitalize on their success and move to the next stop in their career. So even if you hit it big at the casino, you still might get robbed and wake up the next morning back right where you started. Michigan is probably a destination job for most coaches among the college ranks, but the SEC and NFL always beckon.
If all this sounds like a sales pitch to retain Hoke, I apologize because that's not my intention. I'm not opposed to a coaching change and I tried to remain as objective as possible while putting this together. There are certainly success stories to try and aspire to and I recognize the last year or so have certainly not been ideal. However, we should be mindful of the pitfalls as well when making the call and hopefully this diary provides some insight into those.
Thanks for reading.