Lax: Midweek Update And Weekend Preview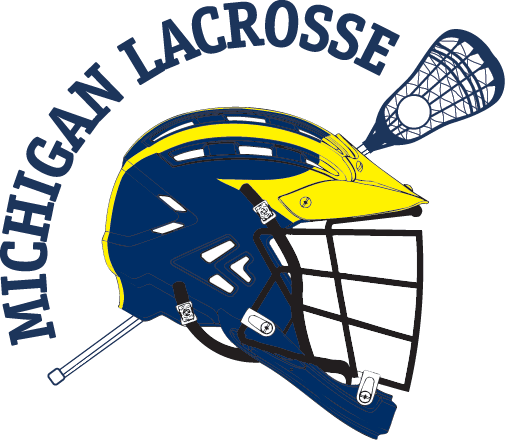 Before we get into discussion of the deeper issues facing Michigan lacrosse, Let's take a look at this weekend's opponents. Colorado has been struggling throughout this year, badly enough to change coaches mid-season. Colorado State, on the other hand, has been excellent. They are ranked #2 and are undefeated on the season in the competitive Rocky Mountain Lacrosse Conference.
Colorado
Friday, 7pm MDT, Franklin Field KITTREDGE FIELD, Boulder CO.
Record: 2-5 (0-2 RMLC)
Rankings: Prodigy #22, LaxPower #15, Computer #14
Common Opponents: W 17-7 Simon Fraser
Previous Meetings: 2009 Regular Season (video highlights), 2009 MCLA Playoffs (liveblog).
I've talked a few times about how Colorado is a team in disarray. They fired their first-year head coach just a couple games into the season and have limped to a 2-5 record against MCLA teams this year. Those two wins, however, came against respectable competition (Simon Fraser and Lindenwood), so it's not like the Buffaloes are incapable of beating top teams.
Offensively, junior attack James Blackburn, a 2009 Honorable Mention All-American, leads the team with 2.71 points per game, and freshman Doug Lilburne isn't far behind at 2.29. Those are the only two CU players over two points per game, however, and the offensive production has really struggled, with the Buffs only breaking into double digits in their two victories on the year. sophomore middies Nick Kupcewicz has impressed, but was suspended for last week's game against Colorado State.
On defense, senior Mike Britt was named an MCLA 1st-Team All-American last year, and his classmate Mike Geocaris earned an Honorable Mention distinction. Sophomore defensive mid Ryan Emerson leads the team in ground balls, closely followed by freshman LSM Hap Knowles. In goal, 4th-year sophomore William Brown and freshman Bradley Macnee have gotten the most playing time. Brown has the higher save percentage, but facies more shots, giving up 8.6 goals per game.
Michigan should be able to emerge victorious in this contest. The Buffaloes are talented, but haven't been playing like it yet this year, and are just enter the second week in the system of new head coach Mike Ryder. The Wolverines' ride should be able to prevent an unsettled CU clear from reaching respectable numbers, and Michigan has proven to be able to turn defense into offense, as well as scoring on established possessions. [Ed: CSU and the possibility of a D-I move after the jump.]
Colorado State
Saturday, Noon MDT, Intramural Fields, Fort Collins CO.
Rankings: Prodigy #2, MCLA The Lax Mag #2, LaxPower #2, Computer #2
Common Opponents: W 12-6 Simon Fraser, W 14-10 Arizona State, W 13-8 Arizona
Previous Meetings: 2009 Regular Season.
With Chapman falling to Oregon last week, Colorado State has moved up to a unanimous #2 in the MCLA rankings, making for an epic 1-v-2 showdown in Fort Collins. The Wolverines look to maintain their reputation as road warriors, while the Rams will likely be looking to end a 51-game win streak for the opposition.
CSU hasn't scored a ton of goals this season, with their high of 17 reached against Lindenwood and Utah State (games against non-MCLA Division 1 teams excluded). Offensively, junior attack Cooper Kehoe is the man who makes it all happen. He has 29 goals and 22 assists, both leading the team, and good for 4.63 points per game, 20th in the nation. Fellow front-liners junior Paul Larson and freshman Austin Fisher have 27 and 25 goals on the year, respectively, while Fisher has added 15 assists despite only starting half the team's games.
Defensively, the Rams are led by senior Andrew Stein, who was a 2nd-Team All American selection last year. In net, senior Alex Jaqcues is the #1 option. He has stopped nearly 60% of the shots he's seen this year, and opponents average 6.20 goals against him.
Faceoff specialist Scott Gelston has won an outstanding 72.1% of his draws this year, and collected 37 ground balls. Junior long-stick middie Mark Moskovics leads the team in ground balls, with 54.
This game should be a serious test for the Wolverines, and there's a very real chance that the win streak is snapped in Fort Collins. Winning faceoffs will be a huge factor, as two of the best in the MCLA will be facing off at the "X." Michigan will have to play well in the transition game (where they've struggled at times against good competition this year), and cut down on the dumb penalties they've been making lately.
BONUS MATERIAL
Coach Paul recently gave an interview to 412 Lax (Part 1, Part 2), that provides some interesting insight into the program. Part 1 covers how the program became the monster it is today:
I remember having this conversation at the end of the summer with Bobby Morales, who was one of the captains on the 2008 team. We were talking about these drastic changes we were going to make and the character of the team. I was warning Bobby that what we were going to do was going to put the team in a bit of turmoil. I remember warning him that we may be a .500 team, something we've never been. I said, you as seniors have to be prepared to go through that and to understand that what we are doing is setting up the team for the future. That's the way we looked at it. We didn't look at it as an immediate fix.

Bobby looked at me and said, "If you do this, we're going to win a national championship."
Obvs that national championship came to fruition and they lived happily ever after. Part 2 of the interview is much more interesting, especially from the perspective of recruiting and what might happen for the program down the road.
I absolutely don't believe in negative recruiting and we don't ever compare ourself in that way. What we compare is the university because most of those recruits are looking at small schools. We try to bring recruits in on a football weekend. How you are going to feel about the school for the rest of your life is a pretty big sales pitch. We compare our program to everyone else not competitively but organizationally.
About the potential new facility, Coach Paul is pretty blunt when asked about university support:
412: What does the new lacrosse building say about the school's support for the program?

JP: Nothing. We are doing it 100% on our own and it was privately funded. It's being built on private property right next to athletic department property so its in a perfect location.
There's a very important distinction in the funding. The Athletic Department and the Department of Rec Sports are not involved in the building of the facility. Donations from alumni and player parents are rumored to be the sources of the funding, but without any actual information, I don't want to speculate further.
Coach Paul does follow that response up with a sign that varsity lacrosse might be in the cards soon:
It's safe to say the university is very aware and committed to supporting lacrosse in the future. But, right now, we're doing the financial things.
412: Do you feel like there is added pressure to win to justify the support the school has given and to help the cause in the future?

JP: It's fair to say our success has created a buzz on campus all the way up to the highest levels. At this time, which is critical for us with a new athletic director who started a month ago, we need to keep that buzz going. We're not thinking we need to win this so we can be a Division 1 team or so we can get more support. But, it's certainly there and it helps us.

412: Is the ultimate goal to be a Division 1 team?

JP: It is. I never would have said that a few years ago with my professional background. I knew the realities here. I knew our old AD was not interested in that. So, it wasn't something worth pursuing for us.
He says that the next couple years are critical if the transition is going to happen. Michigan lacrosse has reached a point where there is little room for further growth at the MCLA level, and stagnation or regression is possible if they can't move on to the next level (partially because the program's budget at this time relies heavily on donors).
Coach Paul has met AD David Brandon with a preliminary proposal for the development of a varsity lacrosse program at Michigan, and considering the highly positive nature of his comments to 412 Lax ( especially in contrast with previous comments), that meeting must have gone very well. It doesn't mean anything is imminent, but definitely a step in the right direction.
I don't want to blockquote the entire interview, so make sure you check it out on 412 Lax.