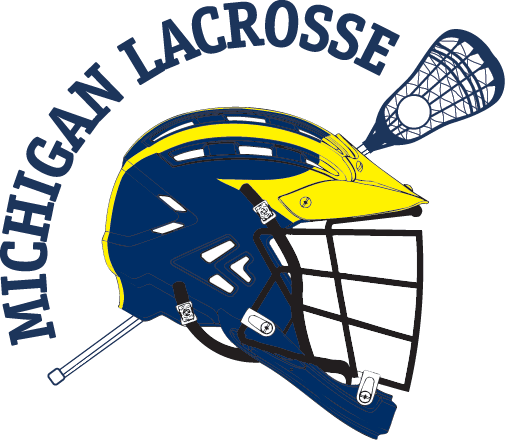 On their Senior Night, the Wolverines were merciless against Purdue this Saturday, scoring a pair of goals in the first minute, and despite letting off the gas just a couple minutes into the game, never letting the Boilermakers recover. By the time the second quarter rolled around, Michigan had a 9-0 lead on their way to a 28-2 victory.
Purdue's first goal came on an empty net against a broken ride. A clearing pass for the Boilers missed its intended recipient, but rolled into the empty net. The second came long after Michigan had switched out most starters for backups and (slightly) reduced the intensity of their play.
Josh Ein led Michigan by scoring six goals, and Trevor Yealy put in five of his own. Freshman Thomas Paras scored four for himself, and also notched an assist. Brent Kirshner scored his first goal as a Wolverine. David Reinhard and Edward Ernst (pictured at right) combined to win 93.8% of their faceoffs(!). Junior Andrew Fowler played in net for the first three quarters, and freshman Conor McGee finished the game in the cage.
In all, this was such a breeze for the Wolverines, that there's almost nothing to be gained from watching it, aside from maybe which young guys get the most playing time.
I'll preview the Michigan State game in-depth later this week. The game against the Spartans will be played at East Grand Rapids High School on Saturday at 7PM.