Lacrosse Finishes Undefeated Regular Season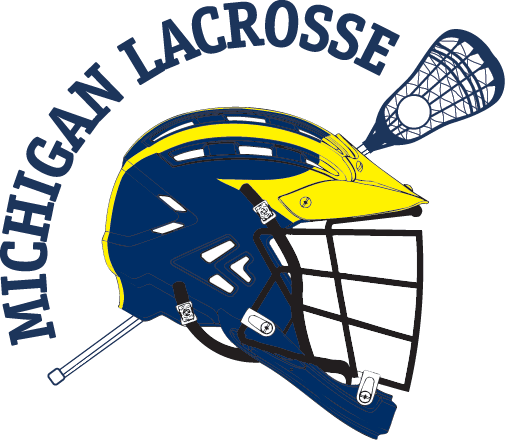 With rumors of a varsity announcement running rampant, it's easy to forget that there's still an actual season going on. When last we saw the Michigan Lacrosse team on these pages, they had successfully completed a California road trip, and were preparing to kick off a long homestand. Since that time, they have won 9 consecutive games and wrapped up their third undefeated regular season in the past four years.
Let's take a look at those results weekend-by-weekend...
BYU came to Ann Arbor as a top-5 team, but Michigan ran them off the field despite a mediocre performance. Chad Carroll and Joey Hrusovsky each had a 4-point game, while Trevor Yealy scored 3 goals himself. The following night, Michigan took on an overmatched Pittsburgh squad, and walked away with the easy 20-1 victory.
Boston College was the first team all year to come into Oosterbaan Fieldhouse and not back down, even when Michigan built up a lead. Brian Greiner solidified his starting position on faceoffs as Edward Ernst struggled on draws, and Michigan played a very sloppy game, which allowed the Eagles to stay in it. I sat near the UCSB team at the BC game, and they were chirping quite a bit about how they were going to get an easy win the following night... so imagine their surprise when they were blasted into a fine red mist in a 21-0 beatdown. Maybe Michigan was sending a message, or maybe their second and third lines are just that much better than the Gauchos. Either way, Trevor Yealy scored 6 goals to become Michigan's all-time leading scorer, and this game was over seemingly as soon as it started.
The following weekend, #1 welcomed the #2 and #3 teams in the land into Oosterbaan Fieldhouse, but managed to emerge unscathed. Colorado State was the first victim, as Michigan showed why they're so tough to beat at home. They rode the Rams into tons of turnovers, and got the easy win. It wasn't such easy going the following night, as the Wolverines built up a 9-3 lead on Arizona State, but the Sun Devils refused to give up, and managed to get the final margin to 2 goals. Attackman Eric Nelson and goalkeeper Dylan Westfall played excellently, but not well enough to earn the win.
The Wolverine offense was a well-oiled machine the following weekend, as they scored .609 points per possession (.400 is a very good performance) and easily dispatched of a Missouri team that never stood a chance. The Tiger offense was surprisingly effective itself, but they were no match for Chad Carroll, who put in 8 goals and an assist all by himself.
Like the BC and Arizona State games, Michigan managed to build up a couple leads, but the opponent didn't wilt under the pressure, and made some runs of their own. It was a rainy night in Birmingham, and both squads made their share of sloppy plays. The Spartans couldn't put the ball on net, and that was ultimately their downfall against their most hated rival.
The Wolverines finally played a true road game after several weeks at home and one at a neutral site, but it was business as usual in dispatching first-year MCLA program Toledo. Plenty of backups got a chance to play in this game (which was played in the Glass Bowl), and the outcome was never in doubt.
Up Next
Michigan has a weekend off from competition, and they'll return to action on May 7th at the conference Tournament in Saline. They'll face a Directional Michigan (most likely Central) in the first round, before taking on the winner of Michigan State and Pittsburgh (most likely the Spartans) in the final on Sunday.
Assuming they win the conference tournament - and even if they don't - they're all-but-guaranteed to be the #1 overall seed in the National Tournament, which starts May 17th in Denver. They'll seek their unprecedented 4th consecutive championship, and then we can start worrying about whether or not they'll play varsity lacrosse next season.
For all the day-to-day details on the team, you can check out my lacrosse blog at GreatLaxState.com.