The Hero With a Thousand Faces, Part III: Power Attributes
Will Cameron Gordon bring balance to the force? Will Vlad the Impaler ever transition from psych to sang? Is Marvin the Marvelous Marvel just an empty OMG shirtless? Do 40-times matter at all? Will Misopogon exhaust his annual allotment of rhetorical questions before this deck is even finished? I dunno, but I was seriously freaking about about free safety, man, so I dipped into UFRs of yore and found….hope?

This series has had a strange, long ride. It began with a long thought about the time fall practice began: Is Michigan going to be okay at safety?
As the defensive backfield began to take shape, as two more jarring losses at cornerback destroyed both the brightest spot and brightest hope before the season even began, the functional hope that sparked this diary was violently disposed of. As Michigan's 2010 secondary takes the field today, the same words are forming on the tongue of every observer: "This can not possibly go well."
Let's let the fat lady sing first, shall we?
The Baseline Revisited:
Part I gave us a rundown of Michigan deep safeties of recent memory (spreadsheet). Part II compared the performances of those aforementioned safeties, after attempting to describe this "Not a true 3-3-5" defense we would supposedly trot. It was at this point that our Hero Journey descended into darkness.
What happened was Steve Sharik, resident MGoBlog X's and O's guy, who took one look at my useless description of a Virginia Tech-like 1-High Quarters thing, spat something, then grabbed me by the scruff of my Misoponeck to the nearest bar, sat me down across from a blogger with an intense interest in hamburger, pulled out a stack of play sheets, and attempted to explain to me why this was absolutely insane.
Understand this: I am no more capable of football at an engineering level than my fiancée is of understanding why there are more castles in Wales than England proper. You see, to me, there's no way to look at a Welsh castle without going into
Edward I, the expectations of a Plantagenet king, the atrocities he committed, his massive popularity among the regular English, and the huge debts he incurred thanks to the expenses of contemporary warfare, which in turn changed the nature of Parliament and set the Anglophone world on its path toward republicanism – that these symbols of the subjugation of Wales were also, indirectly, the cause of its liberation. At the end of this wrong-side-of-the-road trip and my meaningful explanation, Misopogal's summarizing question was, simply, "so the king from Braveheart was a bad guy?"
Since our last episode I attended my first corporate leadership seminar, which for the uninitiated is exactly like in The Office except everyone is taking it as seriously as Michael, and when they make that joke about 'remember when you were a 30 and thinking about Eminem all the time,' there's no camera for you/Jim to look into and make a "what the fuck" face (Pam isn't actually invited to these meetings).
However, when you get past the bullshit, what they're essentially trying to teach this crowd is that everyone has certain innate attributes, and that these don't ever change. The way to be an effective manager is to focus on employees' best attributes and try to line these up as best you can with the attributes needed for their respective positions.
This is the kind of thing that we sports fans should know better than anyone, though we convince ourselves every player we root for is a potential DaVinci. Obi Ezeh probably doesn't wake from his slumber. Likewise, Mike Hart knows no other way to than forward, and Chad Henne will never be bothered by things that can hurt him, and Brian will never be truly happy unless Michigan is good at football. The mind, like the body, has attributes, and these don't change all that much.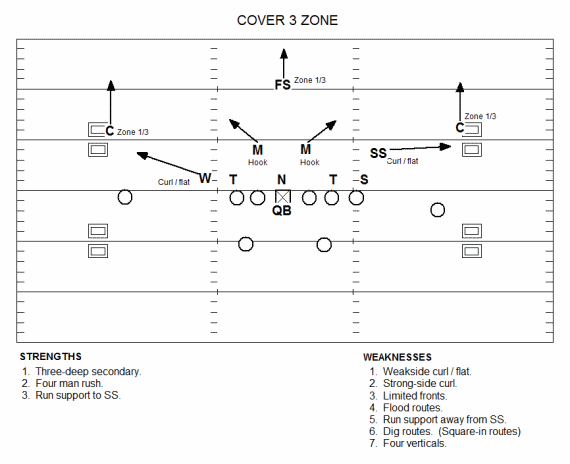 My mind wraps itself around stories, characters, and consequences. To understand an X from an O takes a lot of staring and patient explanation. Sharik's brain, obviously, gets this stuff, and he clearly has a passion for teaching it. But what I was looking for was a synthesis, a "Longshanks = bad?" summary.
In case you can glean more than I, the other occupant of our table, the one engrossed in his burger and fries, came away with this:
When Steve Sharik explained how you defend four verticals in the three-deep coverage Michigan would love to play all year if they can get away with it, he made it clear such a move was how you draw it up but not how it plays out much: frankly, three deep, one-high coverage sucks against four verticals. You know how a bunch of Michigan's passing plays in spring and fall came when the quarterbacks nailed the slot receivers in between levels in zone coverage? That's what happens, Larry, when you meet a stranger in the alps by playing exclusively one-high coverage.
Sharik may be proud of that student. But no matter how much he wore down his pencil, for me, it was all very confusing and not very relevant to my burning question: "What, exactly, are the attributes that would make a functional free safety for Michigan?" So I asked that directly, and Sharik said:
"Meast."
Pressed by time and progressively more urgent buzzes signifying "when r u gonna be home?" texts, the Coach finally gave up on trying to get me to understand more than "when Kovacs is here we're fucked this way; when he's there we're fucked that way," and coughed up a free safety desired attributes list. In order of importance:
Instinct
Speed
Intelligence/Experience
Tackling/Fundamentals
Nastiness
Herein, finally, lies the explanation behind why Englemon and his daily 1-0-1 UFR score was more effective than Mundy, and why there's a possibility we are not totally fucked. Ideally, we would want a hard-hitting guy with lightning quicks, and whatever swiveling hips are. Without those attributes, the free safety is going to be less than. They are all important, and the better or worse of each will determine the effectiveness of the player. Since Sean Taylor isn't available (for reasons including Miami commit, expired eligibility, NFL experience having compromised amateur status, and not being alive), the question is really which player has the right total measures of the above, and can he shore up what was a gaping hole in a paperwise better defensive backfield overall.
If this functional competence starts with good instinct, we can identify this with observations like "is always around the ball" or "has a nose for the play." Speed is a 40-time. Intelligence is "knows the playbook inside and out," or "picks things up quickly," and experience is time in program/starts. Tackling and fundamentals are whatever Jordan Kovacs has in spades. Nastiness is "lays the lumber" and "really physical." These are all heuristics – if you want fact, watch the next 12 games.
Let us now search for competence…
The Candidates:
What we're praying for in 2010 is anything resembling 2005-'07, minus getting shredded by a Pac Ten school (and an FCS school) in the process.
The 2010 opener depth chart lists Cam Gordon, Jared Van Slyke and Vlad Emilien as the free safeties. It lies. Van Slyke, the walk-on, is injured. Really, the man backing up Jordan Kovacs, Marvin Robinson, is the silent 2nd string man.
These are the guys who could actually play:
Option 1:
Cameron 'Dark Side' Gordon

Option 2:
'Marvelous' Marvin Robinson

Option 3:
Vladimir 'The Impaler' Emilien
Ray Vinopal
For each I will try to provide a matrix of their potential. The ratings are on the star scale. The average can be applied to a star rating, then adjusted in your mind based on the player's level of experience. If a lot of this is familiar, it's because Brian wrote his secondary preview before I got this out, and his was much better.
For the matrices, I assigned arbitrary weights for each skill on a 10-percent linear progression. Instinct is multiplied by 1.2, Speed by 1.1, Intel by 1, Fundamentals by .9, Nastiness by .8, then they're averaged for the rating.
1. Cam Gordon – 6'3, 207 – RS Fr – No. 4
Starting experience: None
Game experience: None
Year in program: 2
| | | | | | |
| --- | --- | --- | --- | --- | --- |
| Instinct | Speed | Intel/Exp. | Fundamentals | Nastiness | Total |
| 5 | 2 | 1 | 3 | 4 | 3.02 |
By now, I hope you know his story. Cam Gordon was recruited as a receiver when gurus said he made a much better linebacker. He redshirted in '09. Nobody mentioned (non-linebacker-y hybrid) safety, let alone deep safety, until the Spring hype machine went balls over him.
ESPN had this to say on his defensive projection:
"You would never now he was a flashy wide receiver when watching him pursue the football as a hybrid safety/outside linebacker. He chases plays down with good range, burst and intensity."
Instinct seems to be the attribute most often referred to since Cam's takeover of free safety. Tom VH came in with the following in his spring tidbits:
"Cameron Gordon is the most surprising for everyone. His name keeps coming up. I've heard that he tackles well and has really good coverage skills. The people I've talked to say he's just a natural ball hawk. Good decision to move him to safety.
This is a giant leap from his recruiting profile, where Brian said his defensive upside was Prescott Burgess. But the reports of "natural" and "ball hawk" have been unanimous and must be believed. If they're wrong, well, look at the other metrics: there's nothing there to justify anything, right?
Speed is not so good.
The same ESPN quote finished with this:
"Top-end speed is a question mark and he does lack great initial burst with ball. That said, Gordon is a great athlete with coveted physical skills to develop as a college player."
Recruiting sites had his 40 times conspicuously absent, but Gordon told Sam Webb he ran a 4.6 at 6'3 and 215. This came in for three FAKE(!)s in Brian's Hello!: post, and isn't good safety speed to begin with. Since Cam is now Barwisized to 10 lbs. under his junior weight and 30 lbs. under his senior weight, and the coaches made him our free safety, I am going for broke and imagining he runs a 4.6. That's not so good.
Intelligence is another low point, at this point. Even being careful not to read too much into things like "chews gum during Sam Webb interview," he also came in for some academic eligibility concerns, and those were coming from Michigan State:
"Also, most early updates on Gordon stated that he was pretty set on playing WR in college, and most experts/teams seem to think his future may be at S/LB. Also, there were whispers about his ability to qualify academically. For one, or both of those reasons, he has very few big time offers." 
Gum-chewing and Ebonics are red herrings based in cultural bias; worry that he may not be academically acute enough to play for Mark Dantonio is a red flag.
Even if he doesn't read at a Brandent Englemon level, reading offenses can come with experience; Gordon, in his second year with Michigan, his first on the defense, and having been a late-comer to safety in high school to boot, has none. Optimism on this front may be found in a Spring quote from Woolfolk:
Cameron Gordon has lots of natural ability, and is very good at reading his keys.
But this sounds a lot more like another instinct quote.
Fundamentals have been up and down. He is called a good tackler, but then apparently lost that in the Beanie Bowl fall scrimmage. Concerns about fundamentals are also based strongly in the late switch to safety in high school, and then repeating that switch in college. For this one, I just throw up my hands and call "3."
Nastiness:
Here's Sam Webb in his recruiting profile for the Detroit News (now offline)
"At 6-2 and 215 pounds, he has impacted a number of games with bone-jarring hits while playing linebacker or strong safety."
And again:
Now tipping the scales at 6-foot-3 and 215 pounds, and still capable running the 40 in the 4.6 range, Gordon is a bone-jarring presence in the Viking secondary.
Sam Webbs are unanimous: Cam jars bones.
In Gordon's own words, after the fall practice when tackling suddenly became an issue, Cam himself claimed it was going for too many big hits.
"We were in position to make plays - I was in position - but we didn't wrap up," Gordon said. "I think we were all a little excited, especially us young guys to show what we could do and we had a breakdown in fundamentals. But those are easily correctable mistakes.

"Something Coach [Tony] Gibson said to me after our scrimmage was, 'Cam, every hit doesn't have to be a big hit.' That's a key for me and for all the guys. Any tackle is a good tackle. I don't have to level somebody because in the stat book they all count the same way. I'll get better and we'll get better."
All told, we have a lot of promise. He's not like Englemon. He's actually like nothing we have seen in a long time. Instinct plus hits but not very fast or smart is a combination that has been lacking entirely since 1997. Best guess, he's a really young Jamar Adams. Best hope, he's the other Safety Named Taylor.
2. Marvin Robinson – 6'2, 200 – Fr/Fr – No. 3
| | | | | | |
| --- | --- | --- | --- | --- | --- |
| Instinct | Speed | Int/Exp | Fundamentals | Nastiness | Total |
| 3 | 2 | 1 | 4 | 4 | 2.72 |
COMING SOON
3. Vladimir Emilien – 6'1, 204 – So/Jr – No. 5
| | | | | | |
| --- | --- | --- | --- | --- | --- |
| Instinct | Speed | Int/Exp | Fundamentals | Nastiness | Total |
| 2 | 1 | 3 | 2 | 5 | 2.46 |
Instinct: COMING SOON
Speed: Neither of the options ahead are fast: Robinson was a Scout 4.6. Cam was as well. Both were told "you're an NCAA linebacker, son" by recruiting services. But Vlad Emilien is, probably because of injury, really slow.
After last year's Spring Game I tried to put a picture pages together for the board showing the long Carlos Brown touchdown. What had stood out to me then was the first time I had seen Vladimir Emilien directly involved in a play, and how quickly Brown put unbeatable space between himself and our backup free safety:
2009: Carlos Brown runs right by him:
Then, this year, it happened again.
2010: Rountree's Not-Good-Enough-To-Avoid-Dong-Punching Speed is Warp 5 compared to the Impaler:
Note that Rountree catches the ball at the White Team's 32, with Emilien right on his heels on the 31. By the time they've gone 8 yards, Rountree's burst of speed has added another entire yard toward the end zone, and a yard away from the hash as well. By the time they're at the 50, Emilien is trailing by another yard. For comparison, Teric Jones on this play made up about 5 yards on Rountree, running right by Emilien in the process.
I was hopeful after I saw the 2009 Carlos Browning of Vlad that it was simply his knee injury still bothering him, and that he would be 100 percent by fall. Apparently, the speed has not improved/returned, at least since the Spring Game. This isn't a huge surprise. From ESPN via Brian's hello post:
Pass coverage is solid from both three deep and halves coverage. Makes a good break on the pass and times the interception well even though leaping ability is questionable. Physical when separating the receiver from the football. Emilien is a very good athlete that is a real competitor and gives super effort every play. Needs to keep working on strength and tackling techniques. He is a better strong safety candidate than free.
In other words: he's not very fast.
This was buried, by the way, in an interview he did later (linked in Brian's 2009 recruiting post but the link is now dead):
WHAT I DO TO STAY IN SHAPE: "I'm a workaholic; basically all I do is train, train, train. I wake up at 5 a.m. and go train. I run track, too, so I'm trying to keep myself in shape for that. I lift weights. Go on the track and do a couple of 400s to keep my endurance up. I run a couple of 110s, because that's what they run in college. I've got to get used to the college life and make sure my speed is up."
Supposedly before the torn ACL, his speed was listed by Scout as 4.5. This, in Scout's FAKE FAKE FAKE 40-yard-dash world, is slow-safety, fast-linebacker range.
That's not to say he's useless. When the field shortens, and deep coverage is less of an issue than plugging up lanes, stopping anything that slips through the linebackers, and making sure receivers in the end zone are all wrapped in nice warm blankets.
Intelligence: COMING SOON
Fundamentals: COMING SOON
Nastiness: COMING SOON (but you know already).
Brian sees Emilien's precipitous fall down the depth chart and cites Turner-level worry of a bust. I see a clear speed deficiency related to a knee injury that can take three or four years to recover from. As you can see, if he can recapture that speed, Emilien has some tools to be effective.
I am very much rooting for the guy, especially because that deep safety (free? hero?) position is the most worrisome on the team for me, and also because workaholics deserve to be rewarded in sports, and a cursory search reveals the main thing to like about Emilien: he works fucking HARD, man! But it seems, just from these two plays, that Vlad is not fast enough at this point to be a viable deep safety option, especially when the ball's in Michigan territory.
The Attribute Matrix
Based entirely on my observations, and completely subject to argument, here's a quick-try matrix of all the safeties profiled in this series.
| | | | | | | |
| --- | --- | --- | --- | --- | --- | --- |
|   | Instinct | Speed | Int/Exp | Fundamentals | Nastiness | Total |
| Jamar Adams '07 | 4 | 4 | 4 | 4 | 2 | 3.68 |
| Brandent Englemon '06 | 3 | 2 | 5 | 5 | 2 | 3.38 |
| Troy Woolfolk '09 | 3 | 5 | 3 | 3 | 1 | 3.12 |
| Willis Barringer '05 | 3 | 3 | 5 | 3 | 1 | 3.08 |
| Ryan Mundy '06 | 2 | 5 | 3 | 3 | 2 | 3.04 |
| Cam Gordon '10 | 5 | 2 | 1 | 3 | 4 | 3.02 |
| Brandon Harrison '05 | 3 | 3 | 2 | 4 | 2 | 2.82 |
| Marvin Robinson '10 | 3 | 2 | 1 | 4 | 4 | 2.72 |
| Jordan Kovacs '09 | 3 | 1 | 3 | 5 | 1 | 2.60 |
| Charles Stewart '08 | 2 | 3 | 5 | 1 | 1 | 2.48 |
| Vlad Emilien '10 | 2 | 1 | 3 | 2 | 5 | 2.46 |
| Steve Brown '08 | 1 | 4 | 3 | 1 | 3 | 2.38 |
| Mike Williams '09 | 1 | 2 | 2 | 1 | 2 | 1.58 |
| Mike Williams '08 | 1 | 2 | 1 | 1 | 2 | 1.38 |
Baseline for pessimism: I was pretty generous with the hype. It could just be the Michigan staff trying to make me feel good. Also, the top projection I can imagine for the backups if Cam goes down is between Brandon Harrison as a freshman and Kovacs's disastrous moonlight there last season; since Kovacs is being pushed by, but has so far held off, Robinson for a position that better fits both of their skill sets, this is probably accurate. Vlad, probably because he's not fully healed, would be a 2008-level disaster. Nobody will be as bad as Mike Williams. Also, for those 3rd and longs, there's no speed option available, what with Teric Jones moving back to running back.
Baseline for optimism: Cam Gordon's 2010 season ends up competent-ish. It's not going to be close to Englemon, let alone Adams. It's not going to be as effective as Woolfolk at free safety last year. It's probably going to come in similar to Ryan Mundy in '06, which was the weak point of a very good defense. But instead of Mundy's frustrating inability to cover a guy despite all the athletic ability one could ask for, we will see Cam in perfect positioning yet beat by talented receivers and tight ends, and competent downfield quarterbacks. It will be sad. On the other hand, we will also likely see more competence against the run than there's been in a very long time.
"Bend but don't break" is a bad characterization. Rather, Gordon will center a defense that gives up few long runs but gets scored on about 50 percent of the time because it cannot stop the passing game. The good news is, to really exploit us, you need a strong-armed QB and some good receivers, and some of the teams on our schedule don't have that.
But you never know. As these guys take the stage, they look like a slow, fat old lady that's going to make a mockery of a show that prizes "studs." Maybe once they open their mouths, we'll be dreaming a dream. And maybe Susan Boyle was such a hit because these things are so rare as to be beyond comprehension. Given the luck at this position in my lifetime, I feel we deserve a little miracle.