College GameDay (UM/PSU 10/21/17) Sign Ideas Diary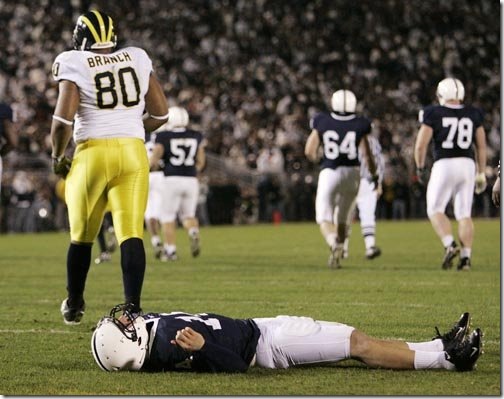 As mentioned and announced on the board yesterday, ESPN's College GameDay will be coming to the Michigan game in Happy Valley this coming weekend. I am aware that many fellow MGoBloggers are attending the game, and therefore some may go represent at College GameDay. I figured it would be smart to create a thread to post ideas for signs!
Although there are legitimate fears that the offense could once again buckle under national pressure, Saturday will be the day to put all of that aside and cheer our team on, and make fun of Penn State, who more than deserves it!
I made this a diary so it will stay visible longer for easy access and reference whenever people choose to make their sign throughout the week!
Make sure to clarify whether you are going, and whether you will be using that sign or not, so we don't steal or duplicate signs. 
Go ahead, begin brainstorming!