Building a Juggernaut: Part I - How Saban did it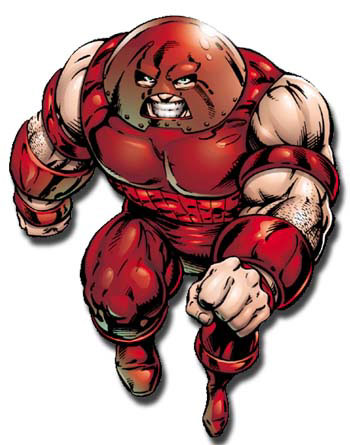 We have moved into recruiting season--a time when Michigan fans can tell their wives, girlfriends, and whomever else that there will be less to read about with football season over. Of course, the way Hoke and Co. recruit, this is perhaps the most exciting time to be checking MgoBlog, as "Hello" posts are more common during this stretch than any other. So instead of watching and re-watching every snap from games, we'll be ogling recruits and commits on youtube, critiquing the professionals' evaluations of high school football players, and arguing over the deeper meaning of a seventeen-year-old's tweets.
And on that note, I thought it would be interesting to see just how Michigan is doing in building a perennial B1G—and perhaps national—Championship contender. As the saying goes, "It's not the X's and O's but the Jimmies and Joes." This is, of course, a reference to the fact that talent trumps scheme. And while I certainly believe a better-coached and prepared team can defeat a more talented sloppy team, the field is always tilted to the side with the better athletes.
I have broken this into two parts—both are VERY long. The first (this one) is a look at how the game's unquestionable hegemon built a behemoth program from the ashes of Alabama football. Do NOT mistake this for an endorsement of Saban's methods—as this diary will point out, they are somewhat deplorable. It is, however, a valid reference point for the construction of what we all hope will be our own Juggernaut, and these comparisons will be explored in Part II.
So, on to satan's Saban's story...
Alabama's championships have come in 2009, 2011, and 2012. There is no doubt that Saban's first three classes formed the core of his 2011 and 2012 championship squads, but they were also HUGE contributors to his 2009 crystal football. This gives us some hope for our own 2013 campaign, but, more importantly offers context for expectations in 2015, when the Hoke recruits will form the entire team.
Chart? Chart!
Saban's first class (2007) is his worst, and it's not even close. This is to be expected, since he was hired January 3, 2007. The majority of that class was already in place, and not even Saban's snake oil could yield a single five-star player. The average Rivals rating of that class was 5.70, which is the equivalent of a high three-star recruit.* Compare that with his ridiculous 2013 haul (probably his best class) that has an average rating of 5.87, which is basically a top-150 recruit. Think Joe Mathis. That's their average recruit.
*Rivals ratings were used. For Rivals, a 6.1 is a five-star; 5.8-6.0 is a four-star; 5.5-5.7 is a three-star; 5.0-5.4 is a two-star. Click here for more information.
But alas, 2007 was the recruiting class of a mere mortal, with 24 commits (low for Saban). Ten of those commitments would not finish their career at 'Bama, and five more would flame-out as non-contributors. But even this relatively paltry group produced a few stars: Kareem Jackson, Marquis Maze, Rolando McClain, and William Vlachos all went on to great things with the Tide and now get (legally) paid to play. In fact, four more players from that class have signed with NFL teams, though none of them were stars at 'Bama.
This brings me to the "IMPACT" column on the charts. IMPACT is my very imperfect measurement of a player's on-field contributions to his team. Briefly, a "3" is a solid starter to All-American type; a "2" is a contributor to spot starter; a "1" is bust for whatever reason. As has been pointed out to me, a four-tiered system would be better, giving two "middle" grades and one "all-star" grade. The trouble with that system is that it requires intimate (hmmm...maybe I could have picked a better adjective there) knowledge of a player's performance in order to make an accurate judgment, especially for lineman. For example, Ryan Van Bergen appears to be just a solid starter when you look at his stats, but we know that he was much more important to our team. And it's even harder with the O-line, where there are no real stats. This system results in a low number of "2" players, because the guys that were good enough to be minor contributors and spot starters as sophomores and juniors usually go on to be solid starters by their senior year, the IMPACT rating basically measures their performance in their best year. This is fine for our purposes, as what we are really trying to determine is how many recruits are contributing in a meaningful way to a championship team.
Back to 'Bama. While the '07 class was definitely Saban's weakest, seeing a large percentage of players not finish their careers with the Tide is commonplace. One thing is undeniably clear when you look at the data: a scholarship offer from Nick Saban is actually just an offer to tryout for the Alabama football team. This part of the SEC's infamous "over-signing" practice. Every year, guys that aren't getting it done to Saban's liking are sent packing and their scholarship is offered to a high school kid. If you aren't performing, your spot and your scholarship are going to be handed to someone else.  I really want Michigan to be great, but if we ever pull this kind of crap I will be livid.
2008 was Saban's first full cycle. Alabama's '07 was campaign was less than impressive: the Tide finished 7-6 including an upset loss to Louisiana-Monroe. An Independence Bowl win over Colorado was the only thing keeping them from a .500 season. Somehow, Saban parlayed that into a stellar recruiting class with 32 (!) recruits. The crown jewel of that class was 5-star Julio Jones, who absolutely lived-up to his billing and has gone on to NFL stardom. The two other 5-star players in that class—Burton (BJ) Scott and Tyler Love—would both fail to produce at 'Bama. Scott was a bust, and Love was injured. But here's a list of the guys from that class that ended-up with an IMPACT rating of "3":
Julio Jones
Barrett Jones
Mark Barron
Courtney Upshaw
Don'ta Hightower
Mark Ingram
Robert Lester
Marcel Dareus
Terrence Cody
Brad Smelley
Brad Smelley was a high school QB who was converted to a bad ass TE. Only two other players from that group—Dareus and Cody—were three-star players. It's interesting to note that this class was a HUGE part of the 2009 championship team, with Julio Jones, Barrett Jones, Mark Barron, Mark Ingram, Marcel Dareus, and Terrence Cody all getting starts and being major contributors to Saban's first crystal football at 'Bama. From the '07 class, only Vlachos, McClain, and Jackson would make comparable contributions to the championship run.
The 2009 class saw another increase in its average Rivals Rating, this time bumping-up to 5.83. Even more impressive, the four five-star recruits—DJ Fluker, Nico Johnson, Dre Kirkpatrick, and Trent Richardson—all went on to become high-impact players for the Tide. That said, none of the 2009 class would earn starting roles on the 2009 championship team; Richardson was the most significant contributor but was playing back-up to Heisman-winner Mark Ingram. It would take more time for this group to become stars, but this smaller class (27 commitments) still produced 10 players (same number as the 2008 class) who earned a "3" IMPACT rating:
DJ Fluker
Nico Johnson
Dre Kirkpatrick
Trent Richardson
Eddie Lacy
AJ McCarron
James Carpenter
Ed Stinson
Anthony Steen
Chance Warmack
Only two of that group were 3-star players: O-linemen Steen and Warmack. All of those guys will almost certainly be drafted—Richardson, Kirkpatrick, and Carpenter are already in the league.
Conclusions
It took Saban three years to build a championship team, but the machine wasn't really in full gear until 2011. The 2010 Tide squad lost three regular season match-ups (South Carolina, LSU, and Auburn) before thumping STAEE in the Capital One Bowl. There is no doubt that his first three classes—especially his second and third—were the foundation of the '11 and '12 championship teams. What is interesting is how much those early classes got to contribute compared to his recent, even better classes. Even with a consistent exodus of talent—many of those drafted players left early—'Bama is fielding fewer freshmen now than it did in 2009. That '08 class really had the best opportunity to start early—since then only a handful of freshmen have seen significant playing time.
Below are the charts for 2010-2013. The IMPACT ratings are obviously incomplete, since most of those guys still have a chance to contribute. What you will notice is that the quality of Saban's classes has improved (though I'm not sure it can get much better than a 5.87 average rating). The Alabama Juggernaut has become and unstoppable force, and it's likely that only scandal or Saban's exit will stop it.
2010
2011
2012
2013