Best:  Glorious
Now, I enjoyed this win, mostly because it was the type of win UM needed to have after last year's disheartening ending.  UM was the better team in basically every facet of the game save LJ Scott having probably his best performance as a Spartan, and even that was a wash overall. They didn't need to make a dramatic comeback, or a goal line stand, or a 1-in-a-million special teams blunder to escape with a victory.  They won with an air of professionalism, a sense that this would be a tough game but that a win wouldn't define their season, and after so many years of clown shows in the program and juggalos trolling about, it was refreshing in its efficiency.
But apparently not everyone who cheers for UM did, and so Twitter and message boards are full of people complaining that a 2-score win over a rival on the road, in a game that was never in doubt after halftime, was somehow disappointing and a sign of weakness. 
Now, some of these concerns have minor bases in fact.  MSU was able to run the ball effectively early on, mixing up plunges by Scott with sweeps by Shelton and Corley to keep UM off-balance.  For the game, MSU finished with over 200 yards on the ground, and Scott did most of the damage with a fine display of power, speed, and balance.  MSU was able to get into UM's redzone 6 times, which was the same number they had allowed total thus far in the year.  UM gave MSU 4 first downs due to penalty, and for the game gave up 23 first downs.  In the second half, UM only picked up 149 yards of total offense while MSU racked up 217.  And UM did allow MSU to score 13 points in the final 8-ish minutes of the game, cutting a 20-point lead to 7 with 1 second left.
But my gawd, to read people's responses to this game you'd think UM had been run off the field.  Michigan scored on 6 of their first 7 possessions, with the only real misstep being Speight throwing a pick on a wheel route where he admitted on the sideline to not seeing Hicks in coverage.  For the game, UM averaged 6.5 yards per play to MSU's 5.7, including almost 10 ypa in the air and 4.6 on the ground.  Heading into the 4th quarter, UM had held MSU to 34 yards in the air, largely bottled up Scott after a really solid first quarter, and had repeatedly turned back MSU in the redzone despite some dubious calls that extended drives. Speight was 16/25 for 244 yards, wasn't sacked, and was masterful in moving the offense down the field, seemingly hitting open players at will.  Darboh continued his solid senior season with a career day, and Peppers put the cherry on top of another fantastic game by returning MSU's aborted 2-point conversion for the final points and then unleashing a guttural cry-and-flip after the last snap.
For the game, UM scored on all 6 of their redzone possessions, and in a game where MSU held onto the ball for 11:32 of the first quarter, UM still won the (pretty meaningless) time of possession.  They converted 5-of-11 3rd down conversions, were 1-for-1 on 4th down, and even punted 3 times successfully.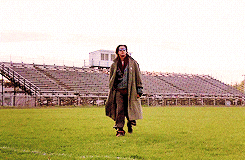 On the other side of the ball, MSU scored 10 points and picked up 153 yards on their first three drives, then were held to 77 yards on their next 4 drives, including an INT, a turnover on downs, and a missed FG.  Down 20 with about 8 minutes to go, they went into Joe Tiller garbage time stats mode, aided by the always inept Big 10 officiating crew (more on them later), which somehow gave Price a reception on a ball that clearly bounced into his hands and what looked like a facemask push-off by Madaris on his TD grab, to say nothing of the voluminous holds by MSU's linemen that went uncalled.
I never thought UM was going to blow MSU out by 30+; even at their worst, UM never lost that handily to MSU.  And despite their record MSU isn't 2-6 bad; they've had some bad luck in close-ish games and should probably be sitting around 4-4 right now.  But at the same time, MSU isn't nearly as plucky and upstart as some assume they are, as it's a team full of underperforming upperclassmen and unproven youngsters, and if you've heard those words before it's because they were said about a slew of recent UM teams.  I'd be surprised if they cratered going forward, but if they had lost 3-4 games last season (as their play generally warranted) as opposed to slipping into the CoFoPo, saying this might be a program settling into goodness instead of greatness would be met with less resistance.
Regardless, UM took another step forward in their quest toward a B1G title and the playoff spot that would follow.  They are undoubtedly one of the top 2-3 teams in the nation, and in a perverse way, can sort of hope this version of MSU sticks around at least until after OSU comes to town.  The Buckeyes have looked very tractable this past month, and with Illinois and Rutgers coming up beforehand you could see MSU get a bit of momentum with two shots at "saving" their season against OSU and PSU.  But for the first time in what I hope is a trend, UM can look at MSU as just another step toward greater things, not a stumbling block.
Worst:  Garbage time
People complain that I try to drag professional wrestling and its fractured storytelling into this column too often, so I'll make it quick.  In the the mid-90's, WWF was infatuated with the idea of occupational wrestlers.  So you had the Repo Man, the tax collector Irwin R. Schyster, the cop Big Boss Man and his noted Canadian rival The Mountie, and Doink the Clown, amongst many others.  And one of the lesser-remembered characters was Duke "The Dumpster" Droese, a wrestling garbage man.  Well, guess what, a whole bunch of MSU's yards and points yesterday came during garbage time. 

But yeah, that's it.
MSU entered the 4 quarter with 34 yards passing and 170 yards in total offense, trailing by 17. And hell, that was probably an overstatement of their performance; they finished the 1st quarter with 110 total yards of offense.  So for basically a half of football, while UM systematically marched up and down the field scoring on 5 of 6 drives, MSU was held to 60 yards total on 4 drives.  LJ Scott shredded UM on that first TD drive but was mostly held in check afterwards. 
By the time MSU really started to move the ball in any way consistently, they were down 20 and UM was playing rather conservatively offensively, recognizing that the only way MSU makes this a game is if UM turns the ball over or otherwise gives them an opening.  With that in mind, MSU's final 4 drives were for 256 yards, including an utterly meaningless final TD with 1 second left.  I am all for teams continuing to play until the final whistle, but I'm not going to derive too much from a bunch of yards picked up by a freshmen QB down 20 with 7 minutes to go in a game.  Nor am I going to look askance at a defense that picked up 7 TFLs, including 2 sacks, and 9(!) QB hits, for letting up a bit at the end, especially as the referees started to call literally any contact as pass interference. Obviously you'd like to see UM stomp the life out of MSU, but this was a game where UM clearly imposed its will during the competitive portions of the contest.
Worst:  Counter-factuals =/= Factually Possible
I know people love to trot out hypotheticals when they lose (or win too closely, for we live in that type of world, apparently), to rationalize away how history played out.  But good lord, were there some doozies with this game.  The first I saw were a number of people wondering if MSU would have been better off player Brian Lewerke all game, given how relatively effective he was throwing the ball late in the game. He finished with an even 100 yards on 6-of-10 passing and a TD, as well as 3 rushes for 24 yards.  Considering O'Connor and Terry combined for 84 yards on 7-of-18 passing and a pick, that constitutes a leading performance, I guess.  But Brian Lewerke is a freshman who struggled throwing the ball against Maryland, and at no point in this game did it seem like he was masterfully reading defenses or handling pressure particularly well.  Had he started the game, he would have been hounded just as much as O'Connor and Terry, and in all likelihod would have struggled just as mightily.  But because he came in well after the game was decided and was bailed out by a terrible replay of a bounced ball, people thought the game would have been different had he played more. I don't think so.
Similarly, I saw people wonder how many more yards Scott would have gotten had he not shared carries with Holmes early on.  Again, Scott was the best weapon MSU had on the day, and in that first half he was reasonably successful (92 yards on 14 carries).  But other than 1 40-yard run midway through the 4th quarter and a long reception on that final drive, Scott was held in check for the rest of the game.  He was probably the best RB UM has played all year, but he wasn't some world-beater.  And in fact, when MSU tried to convert in the redzone after Speight's pick, it was Scott who was consistently denied, losing a yard on the 6 carries he had on that drive. Scott got the bulk of the carries in this game and put up superficially good numbers, but the idea that he would have plowed through the defense all game is contradicted by about a half of actual football wherein he did very little.
Finally, there was some concern that MSU had "figured out" UM's offense a bit, as they forced the Wolverines to punt on their last 3 drives. Maybe it's true that UM became a bit more conservative, running the ball and bleeding the clock.  But this was a game wherein MSU needed UM to give them opportunities to score quickly on short fields, and at no point was Harbaugh going to oblige up 20. UM didn't give up a sack all day to MSU, which is a shocking thing to say given how this rivalry has gone the past half-dozen years. UM knew they only had to hold onto the ball to get out of Lansing with a win, and sometimes playing with a 20-point lead doesn't mean dropping another couple of TDs to prove a point, especially against a team that relied on insanity last year for the win.  Instead, UM played to win the game; they had already proven their point the first 3 quarters, and I don't think MSU exposed any particular weaknesses or inefficiencies in their offense except, I guess, get beaten so badly they let up a bit.
Best:  Darboh All Day
Amara Darboh had himself a game.  He set a career high with 8 catches for 165 yards, including a couple of amazing receptions under extremely heavy duress.  I know the highlight was the one-hander above, but he had another great one-hander early in the 3rd quarter and a couple of other great catches on the day.  It was clear after the first series that MSU's corners couldn't hang with any of UM's receivers, and thus they resorted to the typical clutching and grabbing you've come to expect, but Darboh simply powered through it all.  He leads the team with 38 receptions for 664 yards, and has displayed a nice combination of strength and speed that you need to be a #1 receiver.  All the talk coming into the year was about Chesson as a top WR, and while I do think people are more down on him than they should be, Darboh has definitely emerged as Speight's preferred target.  I'm certainly not the first to make this comparison, but he really does feel like a taller Jason Avant.  Avant had some of the best hands I can remember on a UM receiver, but Darboh is so big and strong that he really can elevate through contact and secure passes that otherwise would be lost.  And unlike Avant, he's 6' 3" and can highpoint balls pretty well, giving his QB a bit more of Tacopants to throw to in tight spots.  Chesson at his best is probably still the better pro prospect, but while everyone is rightfully focused on Hoke's recruiting of the defense, let it be said that he did far better than I expected at the offensive skill positions in identifying players who could turn into solid, NFL-level players.  All three leading receivers (Chesson, Butt, and Darboh) will probably get drafted this year, and if Darboh can continue his maturation there is no reason he can't carve out a nice career in the NFL as a possession receiver with a little bit of additional explosiveness.
Best:  The Rudockian QB UM Deserves AND The One It Needs Right Now
Over the past 2 games, Wilton Speight has completed 67% of his passes for 497 yards, 2 TDs, 1 INT, and 10.4 ypa.  Against both the Illini and MSU, he sat in the pocket and delivered strikes despite being under pressure for first downs, keeping the offense humming along while also showing his underrated elusiveness both as a rusher and by side-stepping blitzers.  He has clearly spent time improving himself this year and his comfort with the offense, giving credence to the claims he spent the bye week reviewing game film and fixing mechanical and mental issues that had started to fester in the first half of the season.  While Peppers has rightfully gotten a lot of credit for the dimension he brings to the offense, Speight as a competent sniper is the biggest reason why this year's team has looked so much better on offense.  Defenses can't cheat against the run because Speight can put the ball in prime spots for his receivers, they have to be judicious blitzing because he can escape the pressure and still has enough arm strength to get the ball downfield, and he shows the discipline to only throw the ball into tight spots when necessary, not haphazardly.
Last year, Rudock struggled against what was basically the same MSU secondary, completing 60% of his passes but for only 6.7 ypa.  As a team, UM was only 4-for-16 on 3rd and 4th down, their cause aided greatly by about 150-ish yards in field position gained through Aussie punting and solid returns.  He didn't cost UM the win, but that game was perhaps the height of the "maybe Rudock just isn't that good" talk.  From that point forward, Rudock finished with 15 TDs and 3 INTs, completed 67%, and gave us all the first glimpses of a fully operational Harbaughffense.
About the only thing that seems to be depressing Speight's stats is the effectiveness of the rest of the offense.  Last year's rush offense finished the season with 2057 yards on 491 carries, scoring 27 times; by comparison, this year's team already has 1991 yards on 371 carries, scoring 31 times.  Rudock was asked to throw so often because, frankly, the offense struggled to move the ball otherwise.  Plus. the defense hasn't really been stuck in a shootout; Colorado was probably the closest to one thus far and UM won that game by 17.  Last year, Rudock was throwing 30+ times against PSU, Indiana, and OSU because he needed to; this year, Speight rarely needs to throw the ball much (except weirdly against UCF) for the offense to put up huge point totals, and it almost feels mean to do so in these 20+ point blowouts.  Speight simply isn't being asked to do more than he is, but there is mounting evidence that if he's called upon to do so, he can provide at least as effective a performance from the QB position as Rudock did to end the year.  I see people call him a game manager and that belittles how effective he's been for most of the year throwing the ball.  He absolutely should be in the conversation for best QB in the conference, and hopefully these next couple of games he can raise his national profile even more.
Best:  Peppers For President
He knew ... he knew all along. pic.twitter.com/BBZpEpkFYM

— SB Nation (@SBNation) October 29, 2016
Along with Darboh, the other huge game this day was had by Jabrill Peppers.  He scored UM's first TD of the game on a great run, broke out a Barry Sanders-esque spin move to escape a tackle in the 3rd, and finished the game with 29 yards rushing.  On defense, he had 7 tackles, including 2 TFLs, and repeatedly exploded by would-be blockers to take down Scott in the backfield or demolish a flailing Lewerke as he tried to keep drives alive.  Plus, he capped off Dantonio's terrible decision to go for 2 by sprinting back the fumble for the score, sending half of Spartain Stadium into delirium and the half actually full of MSU fans home at least with the sobering reality that he's probably on his way to the NFL next year.  Again, he probably won't win the Heisman as long as Lamar Jackson and Louisville doesn't implode, but Peppers is probably the best athlete in college football and most definitely it's most dynamic and flexible.  About the only complaint I have is that he needs to start throwing the ball out of the Pepcat just to keep defenses honest, as MSU was ripe for a completion over their head on a couple of those plays. 
Meh: A Slightly Mortal Defense
If it isn't clear by now, I wasn't too bothered by the last couple of MSU drives.  But I was a bit bothered by how effective MSU was running the ball early on in the game. Yes there was holding, but MSU's offensive playcalling was heavy on runs and sweeps, two things I knew to expect, and yet UM struggled at times tackling or limiting the damage on these plays.  Some of that is emotion and the vagaries of the game, but it was still the first time this season when it felt like they were a bit surprised by the offensive playcalling.  At some point on a short 3rd down, it sure seemed like UM went with 3 down linemen and were summarily steamrolled for a first, and that's simply not something we've come to expect from Don Brown and this unit.
Again, this is a minor quibble.  MSU was still under 200 yards of total offense late into the 4th quarter, and MSU's best passing offense seemed to be the PI flag.  9 QB hits tells me that even though UM only recorded 2 sacks, they were living in the backfield all day, as was the fact both Terry and Lewerke had to leave the game due to various injuries.  Nothing felt cheap or dangerous, but the defensive line just constricted MSU's offensive line until it felt like the Spartans were operating in a phone booth for much of the game.
As for the LBs, both Gedeon and McCray played well enough even though both were picked on a bit with sweeps and short passes to Corley and Shelton.  Hill also played like a de facto LB and led the team in tackles, which is a good sign against this type of "grinding" offense.
As for the secondary, they played extremely well except when the referees decided to throw flags to, I don't know, show some mercy to MSU.  Peppers got flagged on a 3rd-down incompletion in the endzone after Shelton pushed him in the face, and Lewis got a cheap one late in the 4th where him being in the same general vicinity of the receiver was deemed a major offense.  Still, UM played like a championship defense that booted MSU off the field when they needed to after a couple of early struggles.
Worst:  These guys
This weekend was a banner one for terrible refereeing, whether it be multiple referees missing Jordan Westerkamp being run into by T. J. Watt on a crossing route, Jimbo Fisher rightfully calling out ACC idiocy in their game against Clemson, and whatever happened in this game.  For the word go, it seemed like the refs were just not going to call holding no matter how egregiously MSU's offensive line held on for dear life.  Similarly, part of the reason Amara Darboh had to make so many amazing 1-handed catches was because his other hand was being held by a trailing MSU corner.  Heck, I think MSU was called for 4 PIs in this game and they probably could have been called for double.   UM, of course, was called for 3 PIs themselves, most of the dubious quality wherein a receiver runs into a corner, flails around for a second, and then demands a flag.
To make matters worse, they absolutely borked the replay on Price's 3rd-down catch, as it clearly hit the turf and bounced into his chest.  Heck, Brock Huard thought it was pretty obvious, and if the physical manifestation of 2005 thinks you missed something obvious, you know you're in trouble.
At least they didn't hit Wormley for a targetting foul, which would have been the most B1G thing to do on a play that was basically a hard tackle.  None of these missteps wound up mattering in the end, but at some point you'd hope this conference would stop letting games be governed by the inconsistent whims of the striped shirts.
Best:  Death of the Troll King
This time, it feels different.  I know UM beat MSU in 2012 on a late FG, and some of us figured it was the beginning of a shift back to UM dominance.  It wasn't pretty by any stretch, but it was a rivalry game played in suboptimal conditions against a mediocre outfit.  MSU looked like it was scuttling, returning to the program's mediocre roots after a brief run of success, beneficiaries of temporary downturns at UM and (to a lesser extent) OSU.  And after what felt like an eternity of diatribes about fallen pride and respect, the chip on Mark Dantonio's shoulder had finally been knocked off.
But the cracks in Hoke's outfit had already started to show, with bad losses to Alabama and Notre Dame to start the year and similarly dismal showings forthcoming against Nebraska as well as "competitive" losses to OSU and South Carolina.  You remember how the rest of Hoke's tenure played out, and as it pertained to the next two years against MSU, the less said the better.  And MSU had merely hit a speed bump, unearthing another NFL-caliber QB in that lost season and continued an unprecedented level of success for the Spartans.
Now, I'll own up to my biases relating to MSU.  Their defense drove me crazy both because of how objectively effective it was and how blatant the clutching, the grabbing, the "60 minutes of unnecessary roughness" of it all.  They always had a Bullough floating around in the front 7, the physical embodiment of Axe body spray, MMA-inspired shirts, and how the back seat of my 1989 Jeep Wrangler smelled the one time I forgot to put the top up before it rained.  They had an offense full of multi-faceted running backs and receivers and an offensive line that usually featured a slew of upperclassmen who just steamrolled UM's defensive line with a nastiness that used to be the hallmark of UM's best squads.  And while Kirk Cousins was perfectly fine, their most recent run was fueled by Connor Cook, the type of guy who somehow came across as a profoundly, unacceptably dickish to NFL teams.  Yes, the same teams that will ignore a LOT of red flags relating to sexual assaults, alcoholism, domestic violence, and other serious transgressions looked at a guy with NFL measurables (with some accuracy issues, admittedly) and picked guys like Christian Hackenerg, Jacoby Brissett, and Cody Kessler before him.  But still, those are all college kids, players trying to win games for their team, and maybe I'm just at that part of middle-age where it feels weird yelling at kids about half your age.
But the one constant source of my ire has been Mark Dantonio.  On the surface, he's not that much different than the best UM coaches.  He seems to live and breathe an older style of football, the type that gets annoyed with sideline reporters asking inane questions, is enraged by mediocre officiating, and can a preternatural ability to direct the focus of 80+ college men toward a singular goal regardless of the odds.  He cares profoundly, obsessively about beating Michigan and used that singular focus, that benchmark to lift a program from mediocrity to being one of the top teams in the nation since he arrived.  I mean, at it's base level, he turned an underdog into a top dog, and for as cliche as that sounds it's better than rooting for Saban or Meyer every year.
But Dantonio's always been so unlikable to me.  Just profoundly, undeniably unlikeable.   Part of it was definitely because he kept winning, in so many different ways, no matter what UM threw at him.  The smugness that comes from backing up your trolling, your needling, with results on the field is at least earned. 
But no, what has driven me crazy about Dantonio has been this sense that he derives a certain layer of his identity, his being from how the players under his charge perform and how other players respond to his program.  It's not that you shouldn't care about your job or the players you coach, but it seems like most coaches can separate how their teams do on the field and how they are perceived off it with how their beings.  But not so with Dantonio.  It's why he got into a war of words with Mike Hart, calling out his height in a press conference.  It's why, after Joe Bolden foolishly jammed a stake into the ground 2 years ago, Dantonio made a point of scoring a final touchdown to "put a stake in them" and is visibly pained that "the program over there" doesn't respect him and his team.  It's why when his players don't win by enough, or have the temerity to throw an interception when put into a bad position by his playcall, he is quick to point that out.  He embodies the asinine "did you even go to Michigan?" tripe you hear from MSU (and sadly, some UM) fans around games like this.  His id, ego, and super ego are all the same, and they are all mad dogging you right now for not telling him how great he is.
I guess it's the hypocrisy of it all, this narrative surrounding him that built up over the years.  He was the "strict disciplinarian" to RR's blue streak even when he was pulling in guys with question marks like Glenn Winston out of Ingham County jail to play against Michigan before kicking him off the team again.  The verbal exchanges and press conference sub-tweeting-esque references to players on other teams, or rants at HS camps because they aren't talking about his program enough, didn't mesh with the guy who was portrayed as this sage leader in the conference.  Or simply how bad he seemed to be at handling his team's success at times.  And maybe he's a great guy in person or in the community, but like with Drew Sharp, all I see is the public persona, and that version is pretty unbearable.
It has to be so, so exhausting to always be looking for that next flashpoint to fuel the anger, and it's why in its absence you hear him drag up the little brother stuff almost a decade after it happened, just to suck out the last little bit of marrow from the gristle.  And while Harbaugh has definitely shown a similar doggedness, it's never felt to be about "Jim Harbaugh" as much as the program regaining its place on a national stage.  But with Dantonio, he wanted to show Joe Bolden and the rest of the UM players that you don't disrespect him and the MSU program.  Harbaugh dropped 78 on Rutgers and it never felt personal but merely the logical output of football plays; every one of MSU's 23 points this game might as well have been accompanied with a ruler with which to measure the length of one's member, that's how personal it seemed.
Hell, this sense of personal pride and self worth is 100% why Dantonio called for the 2-point conversion down 7 at the end of the game; there is no logical reason to do so unless you honestly think your kicker would miss the extra point on some miraculous onside kick TD scenario.  But if they had scored, MSU would probably lay claim to having lost to UM by the least of any team this year, and in the land of the blind the one-eyed man is king.
But this was the game where all of it ended for me.  MSU may very well win another game against UM during Dantonio's tenure; honestly, I'd be a bit surprised if he didn't finish his career with a winning record against UM.  But the Dantonio that tormented UM is probably gone forever.  UM now features great coaching as well as great talent, and it's hard to imagine MSU being able to catch UM in either department any time soon.  And more than that, UM has cut out Dantonio's legs these past 2 years when it comes to hate, to disrespect, to the bitterness that drives him.  Under Harbaugh, I'd be amazed if you saw another stake or another Hart; at worst, you might have some chatter on social media, but nothing that would rise to the level of billboard material.  In it's stead will be the most milquetoast of platitudes toward MSU, giving them credit regardless of their record and wishing them luck after the final whistle.  MSU will never just be another team on the schedule, and anyone who says otherwise need only look at the message boards around here during this week.  But it's back to just a rivalry game, not some snakebitten foray into the psyche of an angry man.
Best:  Bring on the Turtles
D.J. Durkin is going to make Maryland competitive.  He's a crack recruiter, he knows how to field solid defenses (even if this year is still a work in progress), and he seems good at identifying issues and the right fixes (like for his offense) quickly.  But right now, they're still a middling conference team that has struggled moving the ball against decent defenses.  Michigan has a defense that's a bit better than decent, and an offense that can just grind up the Terrapin's undersized front 7.  It won't be Rutgers, but this could well be a game UM breaks 50 without really trying.