Best and Worst: Minnesota
[Ed(Seth): Standard bump] 
Best:  Falling Back
In addition to Saturday's game being on Halloween, it also fell on the last day of summer daylight savings time, when we set the clocks back an hour.  Colloquially, people call that "falling back" an hour, so you get another hour of sleep (well, for those of us without little children who apparently rise and fall based 100% on sunlight and morning cartoons) in exchange for earlier nights. 
For so much of this game, it felt like UM was falling back into the old rut that had formed around the program for nearly a decade. For years now, UM has shown an uncanny ability to fall apart as the season progressed, playing down to competition and letting one loss mushroom into more as the leaves and clocks changed.  Last year it was letting understandable losses to Utah and Minnesota submarine a game against Rutgers and, later, Maryland.  The year before it was blowing a winnable game against Nebraska following a demolition at MSU, which followed extremely close calls to UConn(!) and Akron(!!).  I won't dredge up the RR years, but you can look up those late-season horror shows if you want.  And after the gut-punch that was MSU, UM fans probably shouldn't have been as confident in a smooth bounce back by the Wolverines.
Certainly, Minnesota looked the part of a pushover.  The Gophers, down Jerry Kill at the top and a bunch of skill players from last year's team, had stumbled into the game, losers of 2 of their last 3, including blowout losses at Northwestern (27-0) and to Nebraska (48-25).  They couldn't really run the ball or pass it (take it away, Jim), had a defense that was scuttling a bit after being the bedrock for the team last year, and generally looked like a team that was playing out the string.  But it was also a night game, deep in the heart of Jerrysota, and it was being officiated by B1G refs, which meant that absolutely nothing should be expected to go the way it looked on paper. 
On UM's first drive, Jake Rudock threw an ill-advised shovel pass to Peppers that was picked off, giving Minnesota solid field position that they used (with the help of another recurring element of this game, bat-sh!t crazy passing plays by Minnesota, this one a falling-down 31-yard catch by the receiver between three defenders) to score a FG.  Even though UM scored TDs on their next two drives, Minnesota just kept hanging around, scoring another FG and began to stymie the UM offense, forcing a punt and a fumble on consecutive drives.  And they continued to have amazing luck in the passing game, with Mitch Leidner completing a 52-yard TD that was both behind and inside his receiver in tight coverage, who then made Jarrod Wilson miss and scored.  Minny took a lead into halftime thanks to another nutters long reception, a sure interception that Dymonte Thomas instead volleyballed into the air, for a late FG, and UM was struggling to run the ball (45 yards at HT) or really get anything going in the air (after starting off reasonably accurate, Rudock was completing a bit over 50% of his passes for about 6 ypa).
[Hit THE JUMP to see how many straws we can grasp (hint: one)]
Michigan briefly took the lead to start the 3rd quarter but Minnesota came back to score on another big run by Leidner, and you could hear the moans from the ghosts of previous Michigan seasons getting louder every play.  Michigan was falling behind on first down and one second, falling behind an inferior opponent in the air, and, most importantly, falling behind on the scoreboard in the second half.
And then Jake Rudock took another in a series of rough tackles (including a clear roughing-the-passer penalty on UM's first scoring drive that would have been targeting had human beings been officiating the game and not, I don't know, drunk kangaroos).
Tell me if you've heard this one before – a game against Minnesota, a QB who takes a pretty bad shot to the head/shoulder region, and a queasy feeling as a couple guys on the sidelines try to frantically warm up.  While last year at least UM had a known quantity off the bench (the just-displaced starter Devin Gardner), this year highlighted the general idiocy of the Hoke/Borges regime's view at QB depth: namely, there wasn't any.  We've all heard that Morris was being looked at as a potential redshirt (though there is an undercurrent of talk that his time at UM is short regardless of his playing time this year), so it meant Wilton Speight was the only realistic replacement for the rest of this game, as you better be damn sure that the UM sideline took Rudock's helmet and locked it in the same room as the Jug. 
So Speight trotted out, dropped back to pass on 3rd down, and proceeded to rather badly miss his target. 
On UM's next drive, Speight continued to look lost, running in and out of semi-clean pockets and missing badly on a couple of passes.  We were all thinking it, and then Brian said it.
Al Borges has never recruited a QB who started for his team as an upperclassman.

— mgoblog (@mgoblog) November 1, 2015
Michigan was falling back to 2012 against Nebraska, when a freakish injury to Denard briefly ushered in the Russell Bellomy era because Brady Hoke had moved one of only two semi-reasonable backup QB options to WR.  And let's not forget, this guy hadn't learned his lesson from the year before, when Robinson had gone out against MSU and Hoke brought in Gardner to sadly predictable results.  This felt like yet another game where the mistakes of UM's past doomed them to lose another winnable game, falling into the same holes they had made years before.
And to make matters worse, the previously stout defense was flailing about, repeating the same mind-boggling foibles we've seen, from dropped interceptions (I counted at least 3, maybe 4 depending on how you viewed a couple of breakups in the endzone by Thomas and Wilson), formerly-inaccurate QBs threading balls between the microns of coverage by the cornerbacks, and usually reliable players like Morgan and Wilson basically forgetting how to tackle or cover receivers.  Hell, on the last Minnesota drive we all witnessed what was an RR-special; a 3rd-and-17 conversion on a short screen where two LBs, including Morgan, completely whiffed on sure tackles. 
So with all this bad juju floating around this game, you'd think history had basically preordained another disappointing loss.  But at the same time as UM was struggling, this is also Minnesota, one of the more snake-bitten teams when they play UM.  Remember 2008, the year everyone erroneously believed would be the most disheartening in their lifetime following this team?  Well, that was the year a broken, beaten UM team walked in Minneapolis with their walk-on, backup QB Nick Sheridan at the helm and crushed a pretty good Gopher team 29-6.  Or how about 2003, when UM was down 28-7 heading into the 4th quarter and rallied to win 38-35.  I mean, UM holds a 74-25-3 record in this rivalry, and unlike against teams like MSU and OSU, Michigan has continued the dominance in recent times, winning 11 of 13 contests since 2001.  So while UM was flailing about, repeating mistakes of past years, history was also on their side somehow, someway that they'd still pull this game out.
I'm not sure what Jim Harbaugh told Speight before he took the field on his last drive.  After the game Wilton told the field reporter that Harbaugh always prepared his backups to step in and that he told him to just play his game and take what was given to him.  And on that last drive, he seemed far more poised, more confident with the ball in his hand.  After turfing balls and missing receivers earlier in the game, Speight confidently threw strikes to Butt and Hill to get the ball down the field, then converted on a 3rd-and-10 to Chesson in the endzone for the go-ahead score.  Needing a 2-point conversion to push UM's lead to 3, Speight surveyed the field, bought himself some time stepping up into the pocket, and zinged a nice ball to Darboh. 
Then the last drive occurred.  Like most of the game, you couldn't quite tell how Minnesota was doing it, but they moved the ball in spits and spurts down the field, mixing a combination of pin-point passes with missed tackles and bad coverage (and a healthy dose of questionable refereeing) to the 23 yard line with about 20 seconds left.  At this point, you figured Minnesota would settle for a FG and overtime.  But to their credit, they called a nice pass play that led to Stribling being beat to the corner by the perfectly-Minnesota-named Drew Wolitarsky for 22 yards and the apparently go-ahead TD.
But it wasn't to be. In what must be the upset of the century, one of two late-game reviews of men and knees went UM's way, putting the Gophers at the half-yard line but, more importantly, with a running clock on the set. Seemingly still waiting for their 2015 copies of the rule books to arrive in Minneapolis, the Gophers wasted a solid 17 seconds trying to get a play off, throwing an incompletion with 2 seconds left and leaving everyone expecting a tying FG attempt. But in what I assume was both a homage to their coach and a sense that this would be the best opportunity to win this game, the Gophers went for a TD on the legs of Mitch Leidner.
This is how UM responded.
That was the game.  The defensive line didn't fall back behind a bruising Gopher push, instead drove back the invaders at their doorstep and brought the jug back to Ann Arbor.  And while I am guilty of hyperbole as much as the next guy, it was these last two drives that (hopefully) drove away those ghosts of the past and shook off the lingering stink of ineptitude that lingered over UM like a fart in church.  Despite being outgained by over 150 yards, constantly let down by crazy tips, injuries, and offensive struggles, UM found a way to win this game.  And in the process, they became bowl eligible and remained, ever so slightly, in the race for the division title.  It wasn't pretty, it wasn't really all that fun to watch, but it was another win in the history books.
Worst:  Duck Tales
You look at the stats on the paper and Jake Rudock had (what is sadly for him this year) an average performance; 13/21, 140 yards, 6.7 ypa with a TD and a fluky-ish INT.  Not setting the world on fire, but that type of line has proven to be good enough for a lot of wins this year (even when one of those wins wound up not happening).  But at the same time, it's gotten to the point that there must be an injury that is severely impeding his throwing motion, as his mechanics seem terribly off.  While I agree with the announcers that Rudock has shown a good deal of poise and toughness in games (including in this game after getting lit up a couple of times), he's not passing the ball so much as throwing it.  Anything beyond 10-15 yards downfield and it looks like he has to load up and use his whole body to the ball there quickly.  I know people will argue otherwise, but he looked much better last year at Iowa, and I'm doubting that a 5th-year senior under Jim Harbaugh's tutelage would regress this much without a major physical component.  I doubt we'll hear anything until the end of the year, but with 5 games left in the Rudock era at UM he barely looks like the player everyone expected when he showed up. 
Speight looked competent out there once he settled down.  I know it's one drive, but his go-ahead score showed a decent amount of poise in the pocket and more mobility than I expected given his size and recruiting profile, and while he doesn't have a cannon and watching Rudock this season has probably dialed down my sense of speed, Speight got the ball where it needed to be quickly and ahead of the receivers more times than not.  I'll believe Al Borges successfully identified a viable QB prospect when it actually occurs, but right now Speight at least looks semi-competent as another option in the passing game.
Going forward, I still think this is Rudock's position until he plays out of it, but Speight showed a little more from second-string than I expected.
Worst:  Can Anyone Run the Ball?
Another week, another uninspiring performance running the ball.  Michigan finished with 127 yards on 34 carries, which clocks in at 3.7 ypc.  After breaking 100 yards in 2 of the first 4 games of the year, De'Veon Smith has barely cracked 100 yards combined in the past three games even though he received the lion's share of the carries over that period.  He pulled up with what looked like a ankle injury on UM's final drive, but I'm not sure how much of his struggles are due to physical limits and how much is due to blocking/poor running. 
Drake Johnson led the team in rushing this game and looked like he did toward the end of last year; competent with the ball in his hands, capable of following blocks and making the types of cuts that seemingly no other back on the roster can/will consistently make, and still a bit of a liability as a blocker on passing downs. 
Everybody else in the backfield kinda sputtered along.  Isaac seems stapled to the bench after his earlier fumbling issues, and Derrick Green is just being thrown out there for a carry or two.  Chesson has his customary sweep that picked up a nice gain, while Peppers was given multiple carries in the "Wild Wolverine" (or, to eliminate redundancy, "Wolverine") formation, resulting in a couple of FDs and his first TD of his career. 
Going forward, I assume Johnson and Smith will split carries for the rest of the year, but even with the caveat of improved opposition I'm not sure what to make of the team's continued inability to consistently move the ball on the ground. 
Meh:  Treading Water
I'll be quite interested in seeing how the offensive line grades out this week.  On the one hand, they only gave up 2 sacks and 6 TFLs total, but UM also struggled to move the ball for stretches of this game and Rudock took some big hits again.  I thought Cockran for Minnesota was able to get some pressure on the outside, and the team's struggles running the ball can't be completely on backs not running to the right holes.  A couple of times in this game you'd see a TE or lineman just whiff on a block or target the wrong defensive player, including a couple early Smith runs where he had to fight to even get back to the line of scrimmage.  At the same time, when Peppers had the ball on a couple of those direct snaps I thought the whole team blocked pretty well, especially on his TD run.  So it's not that it was a bad game by any means, only that against a less-than-stellar defensive line UM couldn't seem to impose their will in ways you'd hope to see this late in the year.
Best:  Catching the Damn Ball
In a game with only 170-ish passing yards, it's hard to say anyone in the passing game played great, but it was still nice to see Chesson pull in his first two TDs of the year and both Darboh and Butt figure more in the passing game.  A week after being held to 4 yards on 1 catch, Jake Butt had 4 catches for 38 yards, while Darboh added 7 catches and caught the successful 2-point conversion. 
Chesson getting a couple TDs is nice, and I thought ball placement (especially by Speight) improved somewhat for him.  He's never going to be a stud receiver, but Jehu should get favorable matchups against Rutgers and IU in the next couple of weeks.
All that said, it is still super depressing that between the two starting WRs on a competent P5 offense, they have 4 TDs and under 650 yards total.  Of the many bad things that happened against MSU, the fact they couldn't complete anything deep hurt was a reason they didn't emerge victorious, and I'm not sure how UM is going to score enough points against PSU and OSU unless they (and the playcalling) take a step forward.
Best:  Worth the Wait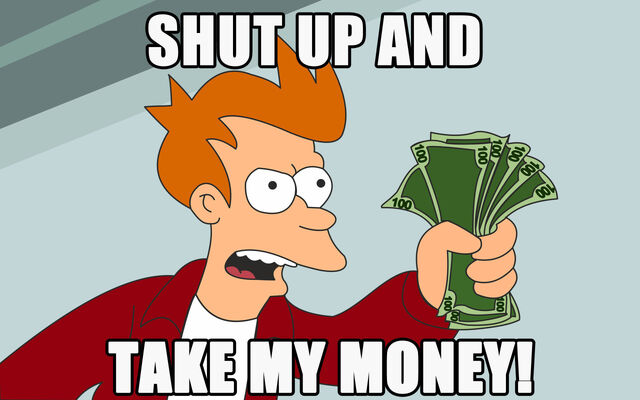 So for the first time this year, UM really integrated Peppers into the offense.  While the results weren't perfect, he absolutely added a dynamic element it has been lacking for large chunks of the year.  He just made plays faster than everyone else, even if the end result wasn't much better than other playcalls.  His TD run was great because he just bulldozed the Gopher safety(?), and while the direct snap runs were progressively less successful you could still see Minnesota freak out on each one; at some point Peppers will keep the ball and throw it (like he tried near the goalline in this game), and someone will be wide open.
Beyond that new wrinkle, he remained a terror in the return game, giving UM nice position on their second TD with a 41 yard punt return (that would have been a TD had Peppers run around the punter) and another 43 yard return on a kickoff.  He also broken up two passes, probably saved a TD (or at least a FD) with an ankle tackle of Leidner on the last drive, and generally played like the star he's morphing into.
Worst:  Morgan's Bad Time
Not that any of the linebackers particularly covered himself in glory in this game, but Desmond Morgan had a pretty bad game against Minnesota.  He was beaten a number of times in coverage, missed the tackle on the 3rd-and-17 conversion that kept Minnesota's final drive alive, and just seemed a step slow or a block late all game.  To be fair, I thought Ross, Morgan, and Bolden all had bad plays that ceded large chunks of yards, but Morgan has always been the one assumed stalwart of that trio, the boring guy who always makes plays.  But Minnesota ran at him and he didn't always respond well.  My assumption this is a one-game aberration, and it wasn't like he was terrible, but this defense absolutely relies on that front 7 to be able to stop the run and contain the medium passes without help, and that means the LBs need to be at top form. 
Worst:  The Secondary save Lewis and Peppers
Again, I don't want this to come across as overly critical of the team generally or certain players specifically.  Yes Minnesota put up 461 yards against this defense, but it really was due in large part to a couple of big pass plays on nice playcalls and a heaping pile of luck.  Like I said, there were at least 3 balls that should have been picked – the tipped long completion in the 2nd quarter where Thomas had the ball in his hands, Leinder's first big pass that landed in the hands of the Minnesota receiver on the ground and not the 4 Wolverines standing around him, and a late ball in the endzone where both Lewis and Wilson were surrounding KJ Maye.  And I'd argue that the long TD catch was so inside and short that had Clark turned around he'd have pulled it in. 
Leidner also threw the ball into some incredibly tight windows, especially against Lewis late in the game, and those are the types of plays you assume aren't made by a guy with a career completion percentage hovering around 55%.  The catch by KJ Maye on 4th down could have gone either way (I assumed that however it was ruled on the field would be upheld), but that was an NFL throw into great coverage.  Not much you can do there. 
Still, both Thomas and Wilson missed tackles that led to bigger gains (Wilson absolutely whiffed on that long Leidner TD), Thomas also dropped a pretty easy pick that he popped up to the Minnesota receiver, and Stribling nearly gave up the winning TD pass.  And when you give up 317 yards in the air to Minnesota, it isn't all just bad luck.  It's been two weeks now that non-Lewis parts of the team have struggled in the passing game, and you have to wonder if other teams are going to start attacking the Wolverines through the air even more as the running defense remains pretty stout.
Best:  That Wall
Even though Minnesota had a decent game on the ground (166 yards at 4.1 ypc), I thought the defensive line played really well.  Most of the time, Minnesota's offensive line couldn't generate much of a push for the backs, and it was missed tackles by the LBs and good effort by the Gophers that led to bigger gains.  And while they only recorded 2 sacks, Leidner was under consistent enough pressure that in another world where curses don't exist on defensive backs he likely would have thrown a couple of picks.  And on that final drive, they not only crushed the pocket on the penultimate pass attempt but also stuffed Leidner at the line, preserving the win.  Glasgow and Hurst in particular submarined that play as soon as it was snapped, and Henry was also instrumental in holding up the point of attack.  Just as I am interested in how the offensive line scores out, I have to think it is another banner day for a couple of defensive linemen.
Couple Quick Hits:
A Worst to the Minnesota defense for again taking a head shot at a UM QB. I don't think it's premeditated, but at some point you have to wonder how one team has taken multiple targetting-ish shots at different QBs. The roughing the passer hit on Rudock looked a hell of a lot like last year's Morris hit, with the crown of the helmet hitting his chin. And while the hit that knocked out Rudock wasn't egregious, UM has been dinged for worse this year. If the goal of these types of penalties is to protect defenseless players, they should be enforced at least consistently.
Again with the piss-poor refs. It's just getting insane right now. Beyond the missed targetting calls and a couple of holds, they nearly called a roughing the passer call on Ross's sack because, I don't know, a UM player's knee kinda glanced Leidner's helmet. Even the announcers couldn't see where the penalty was. Luckily the flag was picked up, but the fact that they'd even consider throwing a flag in the first place is jarring enough. At some point you assume the conference will step in and acknowledge some of these missteps.
Finally, a Best to Blake O'Neill, who came back from...you know... and booted a couple of nice punts, including a 61-yarder and nearly coffin-kicked Minnesota deep in their endzone had Thomas (?) kept the ball from bouncing into the endzone. It was nice to see him bounce back, as UM will need him to be this sharp in the rest of the game on the schedule.
Next Week
It's Rutgers, a team that needed a miracle comeback/collapse combo by IU to get their one conference win and haven't looked all that competitive otherwise.  I can't see a world in which they are all that competitive, but I'd have said the same thing before this game.  Still, it's the last home game before The Game, and you have to assume UM will be more focused and looking for revenge after Gary SuperNova last year.