This went up late because family visits + small child + overwhelmed spouse = limited times to rewatch a bloodbath.  Also, thanks BTN for telling me the complete opposite channel to record the game, so I got to watch the first quarter of the rock fight between Minny and NW. 
Best:  Old-school Complaining
John Bacon mentioned in his latest book the old adage that a certain percentage of UM fans couldn't be happy unless they were unhappy.  While I take umbrage with that statement on two fronts; namely, (a) because it feels akin to the "you can't be critical about sports unless you played it" spouted off whenever basement-dwelling bloggers point out that maybe, just maybe, your offense/defense is terrible for very justifiable reasons, and (b) because you could literally say "some people aren't happy about X because they are overly critical of it" about virtually everything in modern society, it is undoubtedly true that the UM fanbase has been home to a fair bit of self-flagellation even during the good times.  Now, obviously the "good times" haven't been around these parts for about a decade, and much of the melancholy has been earned in A2 through the various transitions. 
But now, for what feels incredibly authentic and organic, UM seems to be "back" to what it was during most fans' lives.  This isn't Brady Hoke riding a bunch of turnovers and great short-yardage defense into a BCS bowl.  Now, UM now beats up on bad teams, sticks around against good teams, and generally doesn't mess around too much either way.  Yes, Carr had this tendency to lose a couple of games a year he probably shouldn't have, but he still averaged over 9 wins a season over 13 years, and only had 1 year with less than 8.  Moeller was a bit more up-and-down, but you could pencil those teams in for 8+ wins a year, and, well, Bo was Bo.  Sure, we have a couple Bump Elliott and Bennie Oosterbaan diehards in the group, but the point largely stands.  Fans can once again expect competency from their football team, and like those fateful words you absolutely will hear blare from Michigan Stadium speakers this season, you don't know what you got, till it's gonnnnnnnnneeeeeee.
And that's what was lost since The Horror and the subsequent fallout.  UM fans talk about expecting Big Ten titles and expecting national championships, but you just have to look at the history books to see that the latter has been more wistful thinking and reality for half a century.  For a litany of reasons I won't get into, UM football felt like the treasury bonds or CDs of college football; you weren't going to get amazing returns year in and year out like some of the meteoric programs (e.g. Miami, FSU, Oregon, basically the whole SEC at some point or another), but you also weren't going to suffer through any sustained downswings when that volatility inevitably went bad (e.g. Miami and FSU when the NCAA started paying attention).  You just kept chugging along at your sensible winning percentage, letting basic math carry you on to the most wins (and best winning percentage) in college football history.
Even that last Carr year was mostly by-the-book after the first two games of the year (and yes, I know that's the "how was the play otherwise, Mrs. Lincoln" of college football), but the rest of 2007 wasn't particularly eventful save for the offensive explosion against Florida in the Citrus Bowl.  But once RR took the helm, that competency was thrown out the window.  Losing to a terrible Toledo at home?  Sure.  Getting blown out in the second halves against turd-tastic Purdue and Illinois squads?  You betcha.  Win a game 67-65 because the other team finally fails on a 2-pt conversion?  Somebody check Carr's blood pressure.  Squeaking by Akron and UConn by a combined 7 points in consecutive weeks?   Mmm hmmm.  Having the ignominy of losing to BOTH offspring of Jim Delaney's fever-dream expansion onslaught?  Rock on Kennedy.
What was taken from UM fans this past decade wasn't an unrealistic sense of superiority over every opponent on the schedule; that ain't ever going away.  But what WAS taken was a sense that UM would field competent units that could comfortably beat the vast majority of inferior teams every year; that they could take care of business against the teams that shouldn't stand a chance.  That's how UM has looked thus far this season, even with the loss to Utah – a team that treats each week as business as usual, doesn't get flustered when a couple of breaks go against them, and just grinds your Oregon State's and Maryland's of the world into a fine dust with minimal consternation. 
So now fans can get back to the usual complaints and concerns, about not winning a game by enough points, of pollsters not respecting UM enough to bump them up into the teens, and about momentary lapses of efficiency and performance and not whole months of incompetency.  I'm not sure Harbaugh has UM anywhere close to the top of the college football hierarchy (though when you look around, it's getting harder and harder to find truly elite squads beyond a handful), but he absolutely has them back to back to the point where fans worry about the how of a victory, not the if. 

Best:  Making It Look Hard
Piggybacking a bit on this point, the biggest change between this year's defense and the past couple is how hard it seems for other offenses to do anything against them.  While previous teams haven't quite reached these heights in past seasons (#3 in S&P+ defensive rankings), they have always comfortably been a good-to-very-good defensive squad since Hoke took over.  But they always had hiccups, always had these weak spots where their deficiencies were exposed rather spectacularly.  Whether it was Gary Nova throwing for 400 yards, or Carlos Hyde running for 226 yards on 27 carries, or numerous punt returners flying down the field for big gains, it always seemed like teams could move the ball against UM if they were even a bit creative. 
And what made it worse is that, especially early on in a season, you deluded yourself into believing that maybe, just maybe, Akron is better than you though under Terry Bowden (he coached at Auburn!), or maybe Gary Nova was a fringe NFL QB, or Tyler Lockett was an amazing player (okay, that last one turned out to be largely true).  Then you'd watch them play other teams and realize that, no, they just looked good against UM, and that seemed to happen far too often. 
But not this season.  Even though Utah had some success moving the ball, it still looked like far more of a slog for them than against anyone else on their schedule.  And since that first game, UM has just been muderballdeathing offenses to a degree that hasn't been seen around these parts since, I don't know, 1997?  I know Brian and Ace debated about 2006 on one of their numerous audio discussions, but that was a veteran-laden unit that existed just before the vast majority of offenses really incorporated spread elements.  Ball State gave them trouble when the second unit allowed 2 straight scoring drives late in the game, and both OSU (led by spread-y Troy Smith) and USC exploited weaknesses in the secondary as well as in space.  They were elite when playing right-handed, but if the opposition had a little Dread Pirate Roberts in them things went pear-shaped.
But not anymore.  This defense probably doesn't have the pure star power of that 2006 unit, but it seems to be more complete, more adaptable, than any we've seen in years in Ann Arbor.  For the second week in a row, the offense held a Power-5 offense to about 100 yards of total offense.  Yes, Maryland is all kinds of terrible on offense, but they threw for about 60 yards less (76 yards) than their next lowest total (138 yards against Richmond, which was offset by 341 yards on the ground) and their rushing total of 29 was 85 less than they put up against South Florida.  Hell, they put up 173 yards on the ground against WVU last week, and that was a game they trailed 38-0 at halftime. 
To put it another way, Maryland had as many first downs by penalty as they did by rushing, which was accomplished by Ross on his first carry of the game.  At no point could Maryland hope to muster anything resembling an offensive flow after that first drive, and only sniffed the UM redzone when UM turned the ball over.  Like Doomsday in the DC universe, the defense seems to take your best punch then react, adapt, and destroy from that point on.  I'm sure there will be a Superman who'll come along and vanquish/expose some holes in the unit, but right now it just looks like even competent offenses are trapped as soon as they step onto the field.
Best:  The Old Guy
It's weird to call anyone who's about a decade younger than me the "old guy", but Desmond Morgan (along with Ryan Glasgow and Jourdan Lewis) feels like the heart and soul of this defense, and so it was great to see him have another nice game.  The interception was the highlight, but he also had two pass breakups and led the team with 9 tackles.  Bolden, another senior, played pretty well next to him, and Lewis was his usual dominant self in coverage.  And while the loss of Ojemudia is going to be felt by the line, especially when it comes to holding the edge, the increased production by guys like Hurst and Godin makes me believe that they'll be able to compensate reasonably well.
Worst:  HOLD ONTO THE DAMN BALL
Depending on how you look at it, the fact UM has a negative turnover margin and yet is still dominating teams is either amazingly impressive and showcases this team's elitism or portends some heart-breaking future losses if it continues.  I'm leaning toward the prior, but Rudock threw another pick that wasn't really his fault (Sione had the ball in his hands and just popped it up) and fumbled on a bad play, while Isaac put the ball on the ground twice, nearly losing it deep in UM territory, and found himself stapled to the bench shortly thereafter.  While there don't appear to be a large number of teams left on the schedule who could make UM pay dearly for their continued struggles in the TO department, they still won't be beating MSU, OSU, or PSU if they cough the ball up as many times as they have this season. 
This is particularly true against MSU and PSU, which have two of the best margins in the country mostly because they don't turn the ball over themselves at all (2 TOs thus far by MSU, 3 by PSU).  This stat probably helps to explain how MSU has been able to stay undefeated despite some mediocre defensive numbers, and how PSU keeps pulling off wins despite a janky offense.
Worst:  Running Game Shotgun
At first blush, you'd look at about 200 yards at 5.0 ypc with 2 TDs on the ground and say that UM had a pretty good performance against Maryland.  And, yeah, it certainly wasn't a terrible, 27-for-27 performance, but much like last year it was a meh day on the ground with a massive run skewing the numbers.  Last year it was Joe Kerridge on a fake punt for 52 yards, while this year it was Chesson taking another sweep to the house for 66 yards.*  Throw that carry out and you have about 160 yards at 4.4 ypc, with Johnson and Ruddock doing most of the damage.  Isaac definitely seemed off all day, and I'm wondering if perhaps that UNLV run was more the aberration than the standard as he works his way back into football speed; he'll bust a play or two, but he doesn't seem quite in the groove as an every-down back right now.  And Derrick Green, despite getting a decent number of carries, never seemed able to get anything beyond what his line could generate, repeatedly getting stopped on short yardage because he either couldn't hit the right hole or seemed unable/unwilling to lower his shoulder and run over people.
I suspect that Smith will be back next week against Northwestern, but I fear that his ankle might not be 100%.  While he certainly has had his rough moments, he remains by far the best running back in the backfield, and UM is going to struggle to move the ball against the Wildcats if he struggles. 
* Brian has been saying that in order for TEs like Poggi and Williams to be out on the field, the offense needs to throw the ball to them a couple of times just to make the defenses treat them as viable options.  But right now, it seems like UM just needs to throw to Chesson a couple of times a game to make people not cheat too heavily on all of these WR runs he is scoring on. 
Meh:  Blame it on the Rain
Quick, guess which four QBs have the following stats:
| Name | ComP % | Passing Yards | YPA | TDs | INTs | Rushing Yards | Rushing TDs |
| --- | --- | --- | --- | --- | --- | --- | --- |
| Player A | 60 | 956 | 6.5 | 5 | 6 | 73 | 2 |
| Player B | 59 | 866 | 8.2 | 5 | 5 | 127 | 1 |
| Player C | 53 | 824 | 6.6 | 5 | 2 | -55 | 0 |
| Player D | 64 | 1039 | 7.9 | 7 | 2 | 163 | 3 |
Player A is Jake Rudock, Player B is Cardale Jones, Player C is Christian Hackenberg, and Player D is C.J. Beathard.** 
My point isn't to say that Rudock has been a revelation at QB, but that compared to everyone in the conference not named Connor Cook, he's been remarkably solid, especially after that first week.  On paper the passing game wasn't particularly impressive again (50% completion, 180 yards, around 5.6 ypa, 1 TD:INT), but given the conditions it felt like a managed performance, the type that you expect when your defense is stupefyingly dominant and the only way the other team is going to pose a threat is if you gift wrap it for them.  And his numbers in the first half were very Rudock-ian (12/18 for 121 yards and 20 yards on the ground). 
About the only number that is particularly distressing is the low YPA, but that should tick up as his comfort level with the receivers (and the overall offense) improves and the running game continues to pull defenses in and open up those easy YAC throws to guys like Butt and Darboh.  Again, Rudock isn't going to be a gunslinger, but he seems to be taking what the defenses give him, and at this point in the season you can't really ask for more.
** And yes, Beathard has put up good numbers, but in his first game against a good defense (Wisconsin is still a top-20 outfit), he went 9-for-21 for 77 yards, 1 TD to 1 INT, and 12 yards on 9 rushes.  Yes Iowa won, but that wasn't a particularly inspiring performance.
Best:  Didn't (Really) Kick to Will Likely
Will Likely is The Danger for Maryland this season.  Everyone knew not to kick to Will Likely in any situation where he could likely hurt you.  Michigan played a bit with fire, giving him a couple of returnable punts, but nothing seemed particularly dangerous, and he never got close to really breaking anything even on kickoffs.  Given the wonky weather, I'd call that mission accomplished.
On the other side of the ball, Peppers had another great punt return and generally looks like he'll bust one soon enough.  He just makes guys miss in that first guy miss more times than not , which is something Dennis Norfleet always seemed to struggle with.  If I'm Rutgers, MSU, or Indiana, I would be exceedingly careful where I punted in those games.
Worst:  The /b/ Announcing Team
Glad it was noticed by others, but after last week's Spielman/McDonough crew had some great insights in the game against BYU,  Matt Millen and the guy who drew the short straw to be stuck in the booth with him.
Millen has never been particularly insightful, and today was no different with his proclamations that if Maryland followed UM's blockers, they'd be able to tackle UM runners, and that if you bring pressure as a defense you can disrupt and offense.  I mean, I know this guy was a super-successful GM of the Lions, but I actually felt dumber listening to him ramble on for 3 hours. 
But that's kind of standard-issue for college football outside of the marquee games; there's a reason you get sent to cover UM-Maryland at noon, and it isn't because somebody upstairs likes you.  What did get me was the vitriol he directed at players, usually for Maryland, throughout the game.  He called efforts pathetic, questioned the intelligence/decision making of Caleb Rowe rather bluntly when he threw the Lewis INT, and various other quips and degradations.  I'm certainly not advocating a ban on any critical analysis during football games, but for a guy who had a terrible draft record and who helped, I don't know, "build" the first 0-16 team in NFL history, questioning the decision-making of a college kid being chased by 300-pound linemen intent on crushing parts of innards while trying to throw a ball in heavy winds is a pot calling a kettle black AND to see if Mike Williams is still available.
Best:  Bring on the NERDS!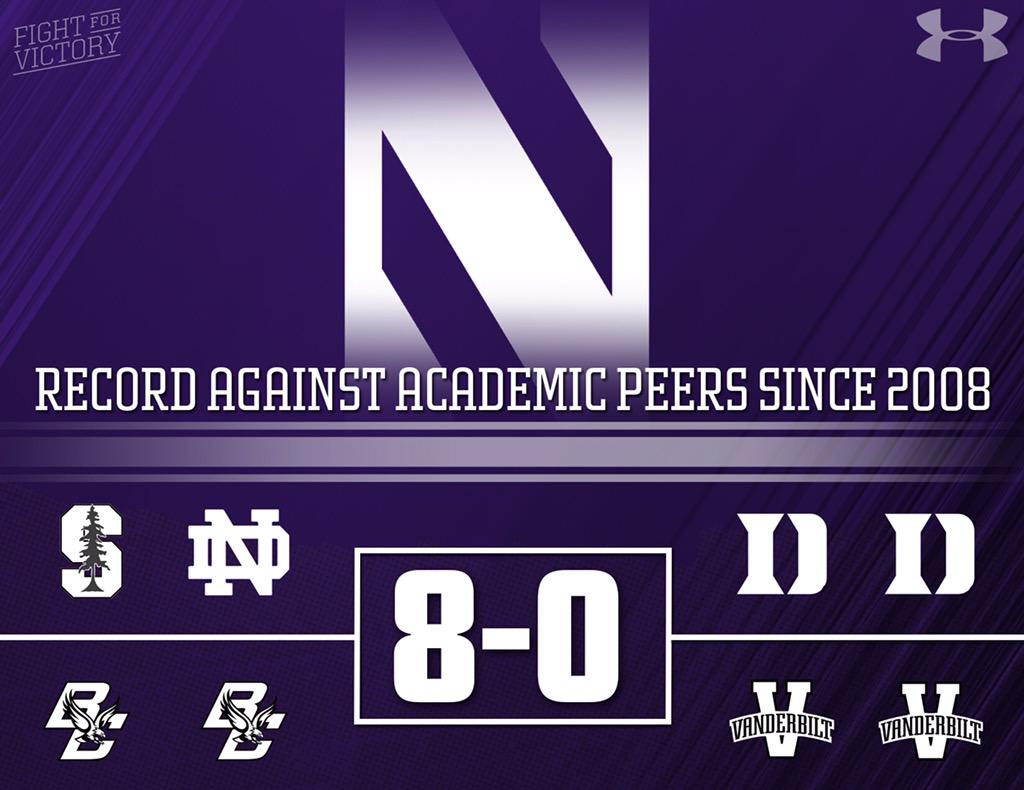 So yeah, apparently the ogres at UM are going to be playing some smarty-pants next week.  Both teams have great defenses and wonky offenses; I'd argue NW's is wonky because of talent, while UM's is more about execution.  If Smith is healthy, I'd give the edge to UM at home.  Hell, if he isn't I'd still give it to UM just because I'm fairly certain Michigan can still scratch out 100 yards of offense, while the jury is still out about the Wildcats against UM.  Regardless, this could very well be the first of many marquee matchups featuring UM this year, so let's keep the good times going.