This Week's Obsession: Panic or Run Around Screaming?
THIS ARTICLE HAS A SPONSOR: It's Nick Hopwood, our MGoFinancial Planner from Peak Wealth Management.
​
Nick is also a Podcaster—if you haven't listened to it before, his podcast Finding True Wealth, with recent episodes covering the mortgage industry, social security disability, and what number is enough for retirement.
Legal disclosure in tiny font: Calling Nick our official financial planner is not intended as financial advice; Nick is an advertiser who financially supports MGoBlog. MGoBlog is not responsible for any advice or other communication provided to an investor by any financial advisor, and makes no representations or warranties as to the suitability of any particular financial advisor and/or investment for a specific investor.
---------------

---------------
The Question:
Beilein to the Pistons?
The Responses:

Seth: Let me start by apologizing for the gifs; I was going to publish this on the Geocities site but we got the real one up faster than I anticipated (seriously: HUEL ftw!)
Ace: We should probably start with some linkage, since there's a lot that hasn't been covered since we posted on this last. The starting point here is Brendan Quinn's article that this is not just some ploy for a personal/staff raise:
In other words, Beilein does not need an NBA job offer to garner a pay raise that would be the equivalent of an NBA salary.

"He's not trying to create leverage," said one source with knowledge of Beilein's dealings with the Pistons. "That has nothing to do with any of this."

What it boils down to, point blank, is whether Beilein, at 65, wants to try his hand in the NBA or not. That's it.
And then there's this:
Detroit is interested in further conversations with former Toronto coach Dwane Casey and Michigan coach John Beilein on Pistons head coaching job, league sources tell ESPN. Both coaches have met with front office already.

— Adrian Wojnarowski (@wojespn) June 4, 2018
There's legitimate interest on both sides. That said, Casey seems to be the first choice.
John Beilein's already met with Tom Gores. A second meeting between the two has been "deemed unneeded." Tho he's still listed as a possibility.

Dwane Casey, Ime Udoka will meet with Gores this week. Latest from @Vincent_Ellis56 https://t.co/ASkaPITUS4

— Nick Baumgardner (@nickbaumgardner) June 5, 2018
And this:
I'm getting more and more indications that Dwayne Casey is the clubhouse leader to get the #Pistons coaching job. #Michigan fans might get their wish.

— Rod Beard (@detnewsRodBeard) June 5, 2018
Alex: It's worth noting that in addition to all of the obvious things that make this a relatively unappealing NBA job (they haven't won a playoff game since 1964, they cycled through coaches almost annually until SVG got there, the roster is inflexible, mediocre, and nearly capped out, etc.), the Pistons haven't even hired a GM yet.
Seth: Yeah we should have known (I'm guilty too) with Beilein the usual reasons coaches take those kinds of meetings don't apply.
Brian: Seriously though, Warde: biggest assistant pool in the Big Ten, now.
BiSB: Which would have been reasonable after last season anyway, given the defensive happenings. That it might entice Beilein to stay is a well-timed bonus.
The Mathlete: I think given Beilein's career trajectory, the whole High School to Community College to D3 all the way up to the NBA is what is tantalizing to him
Seth: Detroit is a bottom tier job in the NBA but I learned long ago to stop underestimating Beilein. If anyone can win with the Pistons and their current contract situations it's him.
Brian: Lebron James kid.
[hit THE JUMP...I think. If the jump is working.]
Alex: Per Woj, NBA teams have been curious for a while. So why now? Who knows. It's not like it's a good job. But if the choice is between coaching against the likes of North Florida or the likes of, I don't know, the best basketball players in the world - it makes a lot more sense. Plus it's not like he'd have to uproot his personal life for it.
Ace: Yeah, if you think like a coach, you could see it as a great challenge. LeBron James may not be in the East next year.
The Mathlete: He has literally done it every level except the NBA, any success in the NBA would give him the most unique resume in basketball coaching history
Alex: Let's be clear though: chances are that if he takes the job, it won't work out.
Ace: Also: I think chances are he stays because Casey gets the job.
Alex: As much as I want to see Luke Kennard, All-Star, there's going to be a lot of conflict.
Ace: But the chance he leaves is extant and terrifying.
BiSB: It's worth noting that Beilein is 65.
Ace: Alex, I will fight you.
Seth: Can anyone make Andre Drummond a 30 percent three point shooter? No.
Alex: He wouldn't need Drummond to shoot threes.
BiSB: You're saying John Beilein couldn't adapt to a funky roster?
The Mathlete: Beilein's closest analogue as a college coach, not recruiter, has done OK in Boston
Alex: He could, but he wouldn't make Dre shoot threes.
Brian: He's 65 and the Pistons have an aging power forward highly reliant on his athleticism signed for the next four years, no cap flexibility, no first round pick, and little ability to attract free agents.
BiSB: You say that like it's a bad thing.
Brian: I just think this whole thing is weird because of the situation the Pistons are in.
Alex: Anyways, I think Billy Donovan's experience is instructive. Was younger and more successful than Beilein when he took a (much better) pro job, though he almost took the Magic job a few years before making the leap. Basically, KD and Russ ran the show, and while Donovan has had some success, I guess, he found himself at the whims of superstars - one of whom abandoned him.
Ace: It's going to come down to two things: (1) whether he even gets the job offer in the first place, and (2) whether he thinks this is his last shot at the NBA and decides he wants to take it.
Alex: If Blake Griffin doesn't like Beilein, his tenure is almost assuredly doomed to fail.
The Mathlete: But Beilein's always been a "make chicken salad" kind of guy, he doesn't go around looking for an easy situation
Alex: I still think Casey gets the job, but he's in a position to take a year off, relax, and get a better one.
The Mathlete: Best situation is off the table, if he is set living in Ann Arbor, this is the ONLY chance he has to move to the NBA
Ace: It is worth pointing out that Casey will make about $6M this year to not coach if he wants. That's… quite a sabbatical.
---------------

---------------
Alex: The difference in precarity between Michigan and the Pistons is a big reason why I don't think this will happen, but if he does want to make the leap, maybe he's content with seeing how things turn out and stepping away from the game if it doesn't work. If he only has a few years left, why not?
Brian: Meanwhile in Ann Arbor he has just locked down his defense and brought in his best recruiting class ever, plus is looking at a 2019 class on par or better. If he wants to cap his career with anything other than a second-round playoff exit, the Pistons are a crazy pick.
Alex: I'm guessing Beilein realizes that college basketball is very small-time compared to the NBA and that has to be a motivating factor.
Ace: Yeah, I'd be significantly more worried if a different team were going after him.
The Mathlete: It seems like it comes down to how he wants to be defined, the guy who did it at every level, or make a push to get the capstone in Ann Arbor
Seth: Beilein spends way more time that any of us around people who talk about the NBA like it's Oz.
Ace: But I agree with Alex, there's a huge gap to the NBA and it'd be a hell of a thing for Beilein to go from high school to the pinnacle without (everyone with me now) ever being an assistant.
Alex: I think the curiosity of wondering whether he could do it has to be eating at him.
Brian: John Beilein is the last person on earth who cares about how cool the NBA is
Ace: This ain't about cool.
BiSB: "Form a gosh-darn wall..."
The Mathlete: This is about going coast to coast as a head coach
Alex: It's not about cool. It's about whether you want to game-plan for Illinois and Minnesota or the Warriors and the Rockets.
Seth: Every coach on that level cares about trying himself against the best.
Ace: Do you want to match wits with Richard Pitino or Gregg Popovich?
The Mathlete:
​
Brian: Do you want to be a disposable GM lackey largely dependent on the whims and contracts of players that you have no control over or be the whole program?
Ace: Do you want your legacy determined by a single-elimination tournament?
The point is there's a lot going both ways.
BiSB: They aren't all Richard Pitino. I'm guessing he still enjoys his matchups with Painter and Izzo.
Seth: I do.
Ace: And we don't think like coaches.
Alex: And we can sit here saying the Pistons job is bad (it objectively is) but at some point, any NBA job is better than any college job - if you're looking at them in a particular way. The question is whether Beilein sees it like that or not.
Brian: I could not disagree with that more strenuously. The level of control and job security Beilein has in college will never be matched in the NBA.
The next Pistons coach is a sacrificial lamb with zero roster flexibility.
Ace: If you're looking at them in a particular way.
Alex: I don't see it that way.
Ace: Brian's NBA hatred is stronk.
Alex: Most NBA fans think college basketball is shit. They're not entirely wrong!
BiSB: The quality of basketball =/= the quality of the job.
Ace: Beilein with the challenge of NBA defenses and a 24 second shot clock is wildly interesting.
Brian: I don't hate the NBA. Please don't ascribe logical arguments to irrationality.
Ace: …to Beilein, I'm guessing.
BiSB: But, again, you have to presume a learning curve, which is a tough leap to make when you're many decades into your career.
Alex: I'm guessing Beilein would rather spend all of the time he currently spends on recruiting, compliance, meeting with boosters, whatever, actually coaching instead.
Seth: I think this is his Texas A&M moment. College vs Pros aside this is a chance to be John Beilein the big deal. Does he want to be in charge of the second sport at Michigan but stay true to his players in the program he built, or get a shot to be considered among the best in his profession by more than just the people who pay attention. Bo had to think about it.
Ace: He's already the best coach who's ever come here and the only thing he has left to do is win an NCAA title, which he probably well realizes by now is a thing that can be pretty fluky.
Alex: In a vacuum, Michigan - to me - seems like a better job than Detroit, but that's subjective and who knows what Beilein's criteria are.
Ace: On the other hand, he could very well win that title—maybe multiple titles!—with what he's putting together at Michigan.
Alex: But probably not.
Ace: It's insanely tough.
Alex: And requires a lot of luck.
Brian: The chance of winning a thing at Michigan is higher than the chance of the Pistons getting out of the first round.
Ace: …disagree.
Alex: Michigan got a lot of that luck in 2018 but met the best team in the country both times he made it that far.
BiSB: I hate to point this out, but this is the longest Beilein has ever been in one place.
Alex: I strongly disagree as well.
Brian: Well we'll just shine up the MADE THE SECOND ROUND OF THE PLAYOFFS banner for the HOF induction
Alex: I was going to say that Bryan! He might feel a nagging sense of complacency. I have no idea. It's hard to try to evaluate this from his point of view.
To me the essential question is if Beilein wants to compete against the best so badly that he'll leave a very stable and successful career for the vagaries and unknowns that would come with that competition.
BiSB: Rutgers Fandom to your head, though, I'm guessing we all predict he stays?
slackbot: I think you mean Rutger
Ace: Yes.
Alex: I think they'll hire Casey.
Brian: People do strange things all the time but it would be real strange.
Ace: There's also a Spurs assistant out there.
Alex: I am not confident Beilein would turn down an offer. At all.
Ace: If he gets an offer, I will be in a bunker.
BiSB: You make MGeoCitiesBlog sad, Alex
Alex: Sorry.
---------------

---------------
Brian: It's also kind of weird from the Pistons perspective since it would infuriate a large section of their fanbase.
Brian: But it's not like the Pistons are known for good ideas.
BiSB: Yeah, as much as we love Beilein, if I'm an NBA fan, why is my team going after a 65-year-old college system guy with no NBA experience?
Alex: The Pistons have no flexibility and no draft picks (this season). Might as well grab a lotto ticket instead of a retread that has a 0.0% chance.
Ace: TOM GORES MSU OPERATIVE CONSPIRACY TIME
​
come on!
Seth: So the other question... What if?
Alex: I'll periscope myself taking shots of bleach.
Brian: If Beilein leaves I am dead serious about hiring Yaklich.
Alex: I probably shouldn't say this but I can't say that I'm not very intrigued by the possibility of seeing what happens. Obviously I would be devastated... maybe we can clone Beilein and see how Beilein 2.0 does.
Ace: Yeah, promote Yak.
BiSB: He gon' Steinbrenner our asses?
Alex: Give Yak the interim tag for a season and see what happens?
Ace: That's probably the play.
Alex: No need to do a multi-year deal.
Ace: Covers for the lack of experience. And there's no way he turns it down.
BiSB: It's already June. No chance they find a home run hire this year
Alex: Also: there's mounting evidence that Gores is a Bad Owner so that's worth noting.
Seth: Yaklich keeps the 2019 class probably.
Alex: OSU grabbed Holtmann around this time last season.
Brian: Also who would that even be? There's no Shaka out there, Gregg Marshall has that Koch money, and the Xavier/Butler wells are still reloading.
Ace: There isn't a mid-major name that jumps out to me either.
Alex: To answer your question though: there's no obvious candidate and the regional mid-majors have been depleted. Musselman would be my out-of-the-box choice if we're okay with a Hoiberg-style transfer factory.
But would he leave a Top 10 team? Probably not.
Ace: He's only paid $1M/year, could get money cannon'd.
BiSB: Maybe you poke some names like Mick Cronin/Mark Few/Eric Musselman and see if anyone bites?
Ace: Cronin is a no.
Alex: I would not be thrilled with Cronin.
Brian: Notable that Yaklich was able to pull Castleton from more or less out of nowhere and was the main guy on Jalen Wilson.
Alex: Few wouldn't take it. A Porter Moser type would scare me.
Ace: Yeah, you're taking a shot a Few and then deciding if you want to take another at Musselman or just roll with Yak and see what you have while keeping the most continuity.
BiSB: Few would be a longshot. I don't know a lot about Musselman, but they are winning and recruiting.
Ace: I wouldn't have been very excited about Yak even at the end of the season but the way he's recruiting has me pretty intrigued.
Alex: Michigan is a really good job - especially with how stacked the figurative cupboard is - but this is an awkward time for a search. The coaching carousel has stopped.
Ace: Juwan Howard, anyone? The Pistons are looking at him!
Alex: I wonder if Washington would get the nod over Yaklich on the basis of seniority—though neither have been around long.
Ace: Yak was the right-hand man last year. I think he'd be the guy.
Alex: Let's hire the AAU guy that got Romeo Weems to commit to DePaul.
BiSB: Lorenzo Romar is still out there...
Brian: We could finally go get Rick Pitino
Alex: My most serious idea is to give Billy Donovan a godfather offer on the off chance he doesn't laugh and hang up.
Brian: I don't think there are any godfather offers coming.
Alex: True.
Ace: Depressingly true.
Alex: When you can pay a bunch of crappy football assistants a million a year, you gotta do it. Some not crappy though!
(please don't hurt me Mr. Brown)
Ace: Eat at Arby's, read MGoBlog.
Seth: So Yaklich or LaVall Jordan? Because I don't think anyone has mentioned there is a quasi Heir Apparent out there.
Ace: Michigan should be able to out-bid Butler even without going full money cannon. It would be the Holtmann. Plus, if you can also keep Yaklich on staff, then you've really got something going.
Alex: If Yaklich doesn't follow Beilein to Detroit (sorry). I'll end my piece by saying this: while it may seem like there are no Gary Battles in the NBA, there actually are. So keep that in mind if you're reading this, John.
Ace: Also, seriously, Tom freakin' Gores?
​
I just have such a hard time seeing Beilein mesh with someone who chests out so hard.
​
​
I swear this is actually Tom Jones:
​
​
BiSB: Like some sort of Tom Jones/Don Johnson hybrid.
Ace: There's no way he mows his own lawn.
Seth: That so needs to be a gif.
/giphy Tom Gores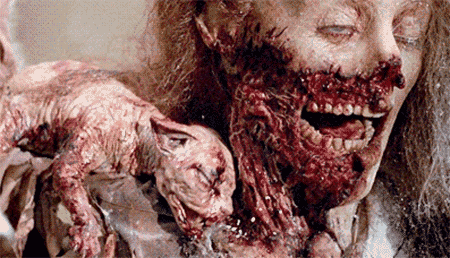 ​
Ace: STAY AWAY, JOHN.
BiSB: Giphy has spoken