This Week's Obsession: If There Was a Spring Game Part I: Offense
shoulda done it today [Patrick Barron]
THIS ARTICLE HAS A SPONSOR: It's Nick Hopwood, our MGoFinancial Planner from Peak Wealth Management. If you're at that point in your life where your blog actually makes enough money that you can think about how you pay for your kids' colleges,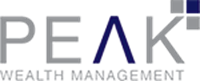 and what you should be doing for your retirement, and what kind of investment strategy meets your level of risk, it's really high time you set up that conversation . Also being proactive about this earns you major spousal points that can be spent later on attending Michigan games.
Legal disclosure in tiny font: Calling Nick our official financial planner is not intended as financial advice; Nick is an advertiser who financially supports MGoBlog. MGoBlog is not responsible for any advice or other communication provided to an investor by any financial advisor, and makes no representations or warranties as to the suitability of any particular financial advisor and/or investment for a specific investor.
-------------------------------
The Question:
Things we would have wanted to see if there was a spring game but there isn't so let's all imagine
Imagine a version of McCaffrey that had soft tissue on it. [Chris Cook]
QUARTERBACK
Ace: Competency!
More specifically, Shea Patterson making some big plays, especially outside the pocket, and Peters/McCaffrey making fewer derpy mistakes.
Seth: I was really looking forward to seeing Shea Patterson doing things that fit the meter of Weapon of Choice.
Ace: …but going to class.
BiSB: I wanted to see Joe Milton throw a ball over those mountains.
Ace: His warmups would be a show. The game itself: possibly a different kind of show.
BiSB: But seriously, it would have been a first look at Milton, nearly a first look at McCaffrey, and a first Harbaugh Offense look at Patterson. There would have been a lot of mental YMRMFSPA recalibration based on this game.
Seth: The reports are all about Shea doing crazy athletic things. His first practice there was supposedly a 75-yard touchdown run that involved a footrace with Metellus, who is definitively not slow. And yeah, we still haven't seen McCaffrey, who's apparently thicc enough now that gravity has a fair shot against a strong gust of wind. I also was planning on watching to see which coach is talking to them between plays.
Ace: I assume Shea is doing a lot of stuff outside the offense because he doesn't know the system that well yet, but that also could be critical based on… certain other position groups.
Seth: Yes might as well skip past position groups and go right to...
[after THE JUMP: hope?]
------------------------------
OFFENSIVE LINE
Cesar for real [Eric Upchurch]
Ace: DON'T DIE
DIE LESS OFTEN
(this is about pass pro, obviously)
Seth: Specifically James Hudson and Andrew Stueber and Chuck Filiaga against Winovich and Gary not dying. I have seen Faramir Bushell-Beatty and know his quality.
Ace: There'd obviously be a certain amount of understandable carnage there but we'd just be hoping for signs of competency.
Brian: Pick up just one stunt.
Ace: Correctly block an outside zone. That's really the one major run game complaint.
Brian: Eh, if they don't want to run outside zone they don't have to. They do have to pick up stunts constantly.
Ace: True, it'd more be comforting for a coaching upgrade standpoint.
Brian: The judges will accept "don't leave first level defenders unblocked on IZ"
Ace: Most definitely.
Brian: I mean really we're looking for any signs that Warinner >>>>>>>> Drevno.
slackbot: warinner
Ace: I knew that would come in handy.
Seth: Excellent slackbot.
Is there one for Ruddock?
slackbot: /blocked
Seth: Yep.
Brian: Or would have been looking for, anyway.
Ace: I'd also would've liked to see Mike Onwenu unleash some Grapes of Wrath. He had a kinda weird year.
Brian: Getting challenged by Ruiz and now Spanellis is a bit ominous.
Ace: Yeah, ideally they'd be comfortable enough with Big Mike to throw Spanellis into the tackle pile. Which has not happened.
BiSB: I dunno, I feel like the interior has a solid "More Meat For the Meat Gods" feel
Ace: I do like Spanellis, I just know Onwenu is crazy talented and they need every lottery ticket at tackle they can get.
If you have to ask, Mike…[Marc-Grégor Campredon]
Seth: Via the practice insiders Spanellis won't ever be a tackle because he's too stiff, but he's smart enough to play center.
Ace: Ruiz seems to have that spot quite locked up. They're running him out for pressers.
Brian: I don't think it's ominous for Michigan, just Onwenu. Spanellis did some good work as OL 6 last year.
Ace: I admittedly really want to see Grapes of Wrath succeed.
Seth: I'm sure they're working Spanellis at center so they're not screwed if they lose Ruiz.
BiSB: There is still the fact that Onwenu is a massive human being, and may never be able to play a full game in September heat.
Seth: Yeah but there were other issues on the tape last year before Ruiz passed him. He's the main culprit in leaving zone blocks early, and was part of the stunt problems.
BiSB: If they have enough bullets at tackle, it isn't too much of a luxury to look for a 4th 'starter' on the inside.
Seth: I would be more comfortable with two or three more bullets. Decent second-year starters at tackle are either freaks who had left tackle bodies before they could drive a car, or early 1st rounders. Michigan whiffed at grad transfer options, and whiffed on all the freaks. They realistically have three shots at a star.
And the hit rate on those is under 33%.
Brian: Star? I just want something I can look at without bursting into flame.
BiSB: /lights a candle for Ed Warinner
Seth: Meant future star—Jake Long 2004 wasn't exactly pretty. But yes I'd take freshman Mason Cole.
Ace: Hudson is a really interesting wild card in that regard. He's the guy who keeps getting talked up as having that type of potential. If he can use his physical gifts to just stay in front of people, that'd be huge.
BiSB: I hope he breaks through at tackle, if for no other reason than he seemed to have so much promise on the defensive side of the ball
Ace: That too. I loved him at DT.
Seth: The nice thing about Hudson is you would expect him to be coming from behind. Wasn't he injured last year before they moved him to offensive line? Like we already have a starting point with Stueber and Filiaga that their coaches preferred a line with Kugler and Ulizio to burning their redshirts.
------------------------------
RUNNING BACKS
Ace: Higdon and Evans both being in the "you're good enough to sit this game out" stage.
And O'Maury Samuels showing instincts to go with his absurd athleticism.
Seth: Kurt Taylor rips off mask revealing he actually is Mike Hart.
BiSB: Of all of the position groups, it feels like there was the least to glean about this one
Ace: We have a pretty good idea of what this is going to look like. Higdon/Evans split with someone else maybe getting 50 carries.
Seth: Yeah one Samuels good vision run and 10 guys with the same number as Tru Wilson to keep Grapentine on his toes and I'm good. Fullback?
Ace: Mason is hurt and VanSumeren isn't on campus yet. Next.
Seth: Is he really hurt or were Brown's linebackers showing up to practice wrapped in pillows? Dr. Blitz did say in a presser that Devin Bush Jr. had good reason to run to Florida and it was impressive that he didn't, which that would be my reaction if Ben Mason was coming South at me.
------------------------------
WIDE RECEIVER
Ace: Donovan Peoples-Jones running a complete route tree.
Seth: One fade to Black. The guy I really wanted to see was Oliver Martin.
Ace: I'm surprised Brian hadn't jumped in with that yet.
You say the guy we were all irrationally excited about from last year's class has passed a loaded depth chart of upperclassmen already? [Upchurch]
Brian: Basically all of them are interesting and incomplete.
Ace: Nico Collins should also get a mention. He's as intriguing as any of them.
Brian: Nate Schoenle again got some call-outs. McDoom and Crawford have been conspicuously absent.
Seth: Noticed that. The 2016 class has apparently fallen behind the 2017 class.
BiSB: As boring as this is, I'd like to see some run blocking from the outside guys. If they can get within a standard deviation of Crawford in that category, it's hard to see him keeping a starting role.
Ace: I'm… okay with the 2017 jumping 2016 development.
Brian: Yeah. It was rough for both those guys last year. Although part of that was McDoom being vastly miscast.
Like, TE-taking-a-handoff miscast.
Seth: Yeah. Crawford was one of the most maddening players in recent memory. McDoom might be a Breaston eventually but if he's only ever a really fun jet package that makes defenses prepare for DOOOOOOOOM every week that's fine.
------------------------------
TIGHT END
Ace: ENTRY
BiSB: Nick Eubanks looking Tight End-y
Ace: Wheatley is hurt, so we wouldn't have been able to see other guy I most wanted to see.
Brian: I feel that's about 80% set and it would have been more about seeing McKeon develop.
Ace: I assume McKeon is going to be pretty darn reliable at worst.
Brian: Yes but he had good SPARQ so he's a potential gamebreaker if he develops real nice.
Seth: Unfortunately Gentry too is dinged and was going to be out, but the latest from my practice guy is he's the star of the offense since they started using him as a Flex guy.
Ace: I'm so on board with this. RPOs with Gentry up the seam, please.
BiSB: The Mike Gesicki potential is real with Gentry
Brian: Already a better blocker
BiSB: So is a nice breeze.
Seth: /giphy Mike Gesicki blocking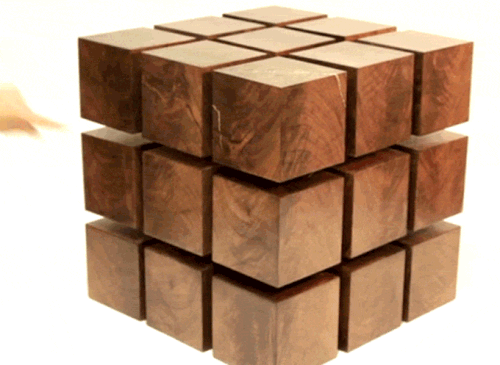 Seth: Oh I'm keeping that.
Brian: A+ giphy
Ace: Damn, giphy. Fire.