This Week's Obsession: Big Ten Stock Up/Down
Haskins: Not a good development [Eric Upchurch]
The Sponsor:
It's Nick Hopwood, our MGoFinancial Planner from Peak Wealth Management. Nick is also a Podcaster—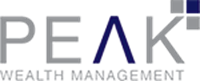 if you haven't listened to it before, his podcast Finding True Wealth. One of his episodes he shared how he put together his own financial plan for 2018. It's good to know if you choose a CFP where he puts his own money.
Legal disclosure in tiny font: Calling Nick our official financial planner is not intended as financial advice; Nick is an advertiser who financially supports MGoBlog. MGoBlog is not responsible for any advice or other communication provided to an investor by any financial advisor, and makes no representations or warranties as to the suitability of any particular financial advisor and/or investment for a specific investor.
-------------------------------
The Question:
Last week we did Michigan. So this week we'll do the conference: players, teams, units, coaches.
The Responses:
BiSB: Sigh. Stock Up: Dwayne Haskins. 76% completion percentage, 10.4 YPA, 16 TDs to 1 INT.
Seth: Can we excise Rutgers?
slackbot: I think you mean Rutger
Seth: Because they are extremely stock down.
BiSB: Oh... we'll get to Rutgers. I HAVE MORE TO SAY.
slackbot: I think you mean Rutger
BiSB: But even against TCU, Haskins was 9.1 YPA and 2 TDs on 63% completions.
Seth: Giving Ohio State and Alabama unbeatable quarterbacks is a level of unfairness too detestable to contemplate.
BiSB: The one silver lining is that he's been one-dimensional; he has been almost non-existent in the run game.
David: Stock Up: Buffalo who has spiritually replaced Rutgers in the B10.
slackbot: I think you mean Rutger
David: I do not, Slackbot. I mean Buffalo.
[After THE JUMP: What is Purdue? How do you stop Maryland's offense? Is Penn State secretly meh?]
David: Stock Down: The B10 West. Wisconsin still has to go to Ann Arbor and Happy Valley, and they will probably still win the West by a couple of games...by default.
Alex: Akron was a storm away from beating two teams in the division, Purdue is bad again, Minnesota and Illinois are still Minnesota and Illinois, etc. For as bad as everyone expected the division to be (which is to say, everybody knew that they were the worst P5 division in the country), Wisconsin's evident decline from last season's 13-win team means that it's worse than expected. I mean one of their teams lost to Eastern.
Seth: Purdue stock is like Bungee. It's overvalued but still trading well because the weekly stockholder report is extremely entertaining. I hope nobody was seriously invested in it. Anyway you want to keep a few shares around for Rondale Moore, and they just held AJ Dillon to 3.1 YPC.
Ace: Purdue's stock is also weird because they're a really unlucky 1-3 team—Bill C.'s lowest postgame win expectancy in any single game for them this year was 57%—so they've gone from overrated to underrated in a hurry.
Seth: That 57% was Eastern Michigan. Unlucky is relative when you're within 10 percentage points of a coinflip with the Eagles.
David: They're also in the B10 West.
Seth: Bill C's explosiveness factor is one of those things that need context. Purdue is 5th in the country because Brohm gadgets them to big plays on crucial drives. But he's only got so many of those he can use per game.
Ace: If we're being honest instead of fearing for rivalry purposes, Michigan State's offense gets a stock down. Their running stats are abysmal and the passing game is nearly as bad when the ball isn't going to Cody White or Felton Davis.
Ace: They don't have a running back over 4.0 yards per carry.
Adam: LJ Scott's averaging 1.74 highlight yards/opp which hooo boy
David: I am Stock Down on MSU's Offense...unless they are playing Michigan.
Ace: The other side: MSU's run defense gets a stock up. Same with Kenny Willekes, who has very much graduated into Kovacs territory.
I did leave out a unit, however…
Seth: Yeah that MSU pass defense bubble finally burst. Who would have imagined Herm Edwards would finally be the one to just bomb the Spartans out of the building?
David: I'm guessing N'Keal Harry helped that a bit. But you do still have to attempt to throw it to him.
Ace: MSU can't rely on generating a ton of pressure, their top corner hasn't been healthy, and the rest of the secondary is shaaaaaaaaky.
To round out the Big Ten East Teams of Disrepute, nobody has any idea what the hell to do with Maryland. Their game percentile performances, per Bill C: 63, 86, 9, 89.
Seth: Oh I think they do Bob:
Desperate to get its first win of the season, Temple incorporated a defensive strategy that could be summed up in three simple words: Stop the run.
Ace: Well, yeah, but Minnesota tried the same and got hamblasted. Maryland explodes in any direction.
David: Are they the new Chaos Team, instead of Purdue?
Ace: Need more close games. Purdue's season has been pretty dang chaotic.
Adam: Maryland's offense is 114th and 113th in Bill C.'s efficiency metrics and 6th and 3rd in his explosiveness metrics, so they're getting there
Ace: lol Maryland's offense: basically Russian roulette.
Seth: I don't agree at all that Minnesota used the same strategy. Kasim Hill was 10/14 for 117 yards and a TD.
Ace: Everyone's approach against the Terps is to stop the run first. That's been the case since they joined the conference. The QB having a very efficient, low-volume day doesn't counter that.
Seth: We're wandering into the weeds here but Maryland's up/down offense seems pretty straightforward to me. Spartan them with tight quarters unless you have the athletes at linebacker to keep up with their RBs.
Ace: Anyway, how have we not stock downed Northwestern except in broader B1G West terms?
David: At least they have a Bye to prepare for Michigan.
Ace: The Mick McCall is so strong with them this year.
Seth: I'm writing the Foe Film on that offense right now from the Duke game. They lost both starting OTs to injury and their one good TE to targeting and were still trying to throw long-developing man-beaters with Thorson given a lawn chair and a toy tractor for protection.
Ace: And, as of this week, they lost by far the most productive skill player on their offense.
Seth: That's a killer. They got a bye week to repair but their best guard, Tommy Doles, missed the Akron game and is still questionable.
Ace: The guy stepping in for Jeremy Larkin has 21 yards this year. On 12 carries.
David: Yes, I'm not expecting a ton from NW, but then I look are the West. It still seems rather ACC Coastal.
Seth: It won't matter because their base run is outside zone and most of their offensive line is way too hurt to be agile right now. Also, we have to talk about Clayton Thorson's pitch count.
Ace: Stock down: everything about that.
Seth: A preview:
Ace: On the plus side, the missed stunt and subsequent hold weren't relevant because he got flushed so quickly.
Seth: My recording only had half the plays so I couldn't clip the really bad ones. Like when they let a guy through immediately on a 3-man rush. Not an outside guy. Not a blitzer. Not a stunter. Just nobody blocked the nose.
Adam: Their average third-down distance is 7.2 yards and now I'm less confused by how that was possible with Larkin and more confused by how the average isn't like 9.3 yards
Seth: There were four 2nd and 1s in this game from uncalled holds. Anyway what I'm saying is I get the pitch count. Clayton Thorson is a married man with dodgy ACLs and a future at the Chicago Board of Trade that presumably requires standing.
Ace: Thorson's passer efficiency is one point above that of Zack Annexstad, the walk-on freshman starter at Minnesota. So, yeah, you can safely sit him for a bit, I guess.
Seth: Having watched them I'm surprised Annexstad wasn't starting last year over Sitkowski.
WHAT DID YOU EXPECT?
I know we're not supposed to talk about Rutger but I'm disappointed in Bo Melton. He had some crazy, opponent-invariant plays in spring and would have been a Michigan player if he had been in any other class. He's getting 4.5 YPT and is as responsible for that as his quarterbacks. I like them to have at least a Janarion Grant if I'm going to have to watch them all year.
Ace: Speaking of electric, undersized receivers/returners, stock way, way up to everyone else but me for KJ "Speedy Eaglet" Hamler. I'm too depressed about it to say any more, search YouTube if you must.
Alex: I second the Stock Up for Speedy Eaglet. That little guy is a Dude.
Seth: I think we're all aware. It's not like any Michigan fan wasn't notified when the Sun Belt team we played in 2014 was about to knock off Penn State.
David: Or...watching the Pitt game.
Ace: A player emergence we can all get behind: Whop Philyor is Indiana's safety blanket and doing well in some suboptimal circumstances. More importantly:
It's his nickname. Full name is Mister Elias De'Angelo Philyor. https://t.co/8du1ZcGvHH

— Zach Osterman (@ZachOsterman) September 24, 2018
David: I'm having Mister Simpson flashbacks
Seth: Why do basketball schools insist on using great nicknames on people with already excellent names? Looking at you, Lourawls.
Alex: Nothing will ever beat Corperryale L'Adorable.
Ace: Illinois is otherwise just awful but they have a pair of fun RBs in Reggie Corbin and Mike Epstein.
Seth: That is very on brand for Illinois.
Ace: Among backs, Indiana freshman Stevie Scott also gets a stock up for going from no-name to productive starter. I'd also argue Mike Weber gets a slight stock up and, mostly because of huge expectations, JK Dobbins gets a slight stock down.
Seth: Those guys are the same guys they've always been. I think Dobbins is the most affected by the lack of JT Barrett. Stock Up: Miles Sanders. He made PFF's national Player of the Week this week. I don't think he's fumbled yet?
/does a google
I stand corrected: Miles Sanders has a fumble. And in Penn State freshman tradition Ricky Slade has three. I should also mention Sanders is getting 7 YPC because apparently other peoples can have 5-star running backs.
Ace: Sanders is really explosive. A little boom-or-bust sometimes when he tries to do insane five-star things but he also can pull it off more often than should be possible.
Seth: And their offensive line is finally grown up. The only thing holding them back right now is bombs to Juwan Johnson are not connecting, and DeAndre Thompkins is playing out of position outside.
That defense though...
The Mathlete: Stock Down: First Half Penn State.
Ace: Outside of corner Amari Oruwariye (stock up), it's really lacking in the usual Penn State "oh dang that guy is really good" star power.
Seth: Micah Parsons is a freshman 5-star everyone expected to end up at DE and he's been their best linebacker. And Shareef Miller is the only guy on the DL consistently generating pressure. There's some pliancy to the middle of the defense that hasn't been there since...I dunno...pre-Paterno?
Ace: Need more Cothrens/Cothrans. To your point, they're 96th(!!!) in DL havoc rate. Nobody is (clears throat) MAKING PLAYS.
Seth: I believe the Cothrii were the last DL recruited by Larry Johnson Sr.
Ace: That makes a lot of sense. In other five-star linemen news, Iowa's sophomore blue-chip legacy AJ Epenesa already has four sacks and 5.5 run stuffs despite technically not being a starter. He also very much passes the eye test. Guys that big shouldn't move like that.
David: Sounds like Iowa.
Ace: They have an embarrassment of riches at DE.
Seth: First guy in years to make the Wisconsin OTs look mortal. Even the Gaz couldn't do that.
Ace: It's still insane not to start him. While we're on Iowa, their best tight end has been TJ Hockenson, not future first-rounder Noah Fant, who's been great in the red zone and otherwise drop-prone. Hockenson is the more complete TE and a major threat between the 20s. He's at 13.4 yards per target right now! This is more praise of Hockenson than being down on Fant, who's basically Braylon the Tight End.
Seth: I only watched the Wisconsin game and I know it's not correct to overrate Kinnick at Night but Hockenson is dangerous deep too.
Ace: Oh, absolutely.
David: Aside from going to PSU, Iowa also has a favorable schedule...surprise!
Ace: He's less jump-bally and more find-the-seamy.
Seth: That game was highly encouraging since my preseason scout on Wisconsin was you might be able to abuse their smallness in the secondary with big tight ends.
Ace: Have we missed anyone obvious? Other than Punt God Will Hart?
Seth: The other part of my preseason scout of Wisconsin was they might have a hard time replacing their cornerbacks. Freshman Faion Hicks has answered half of that rather emphatically. It's been warm so far so no hoodie yet. We'll see if that holds.
Ace: In conclusion, TRUUUUUUUUUUUUUUUUU.
Seth: