Small Schools Want Everyone To Be Small
Two notable developments in the world of NCAA committee flerbydoo. One: schools without money say schools with money shouldn't give a small slice of that to their athletes.
The NCAA's plan to give athletes a $2,000 stipend may be in trouble.

The legislation, passed in October, now faces an override challenge at January's annual NCAA convention, a decision that could create an unusual discrepancy between recruits who have already signed national letters-of-intent and those who have not. …

Berst said 97 schools have signed onto the override measure, more than the 75 needed for the NCAA board to reconsider the stipend. If that number hits 125 by Dec. 26, the legislation would be suspended.
Two: schools without money say schools with money should give fewer scholarships out.
The NCAA's Resource Allocation Working Group, an offshoot of the summit conducted by NCAA president Mark Emmert last August, finalized a list of proposals that are designed to cut costs and to free up money for other areas within athletic departments.

The proposals include trimming the maximum number of scholarships for Football Bowl Subdivision programs from 85 to 80, for Football Championship Subdivision programs from 63 to 60, and women's basketball programs from 15 to 13.
What does Todd Graham think of this?
He likes it almost as much as he likes private jets, leaving schools after one year, and making his wife wear oriental rugs as blouses*.
Say what you want about the vast and overarching corruption of the NCAA and its conspiracy to alienate workers from the fruits of their labors, but at least the big schools, cognizant of that hypocrisy, tried to bridge a portion of the gap this year. The NJITs of the world are shooting it down despite the change being completely voluntary:
The board approved a measure allowing conferences to vote on providing up to $2,000 in spending money, or what the NCAA calls the full cost-of-attendance.
The legislation poses no financial burden on anyone who doesn't have the money. If that creates an unbalanced playing field, 1) no it doesn't since your training table is already rice and beans and 2) it damn well should.
Only someone as blinkered as USA Today's Christine Brennan—whose collected works should be entitled "TITLE IX TITLE IX TITLE IX"—could think voluntarily closing a gap between living expenses and scholarships is "unfair" because it doesn't let womens' athletics set more money on fire.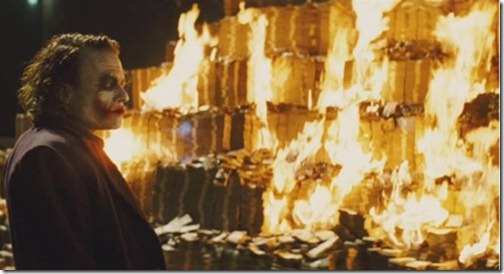 Title IX makes sense at institutions where no one is actually making money for the school. It ceases to do so at places where college athletics becomes a massive transfer scheme from statistically poor basketball and football players to statistically wealthy (and, in the case of women, increasingly overrepresented) non-revenue athletes who can afford tennis lessons and whatnot.
It is incoherent to have these two groups under one roof. There's a fundamental divide between schools that are unprofitable by choice and those that are inherently so, a fundamental divide between schools where mens' basketball and football players have economic value only the schools are realizing and those where every athlete is a net expense. Before you condemn the big ones, realize that it's the small ones and their futile attempt to maintain a "level playing field" that is preventing larger schools from making even token moves towards a fairer system.
It's probably time for another split, or at least serious saber-rattling from the schools that drive the revenue the NCAA subsists on. The remoras at the bottom of the D-I pool need to be reminded who the sharks are.
*[Congratulations, Arizona State. You've hired a guy who just displaced Bobby Petrino as the go-to-reference for skeezy mercenary coaches. I know you can't pass up a guy who took Pitt from 7-5 to 6-6 that quickly, but… actually, maybe you can.]