Preview: UMass 2012
Previously here: Uh… lanyard program? Also, EGD has a post on your favorite baby seal clubbings.
Other stuff: Know Your Foe from the MZone. Mike Cox is fired up. Who are you and why do we care? Previews from TTB, Maize and Go Blue, and… well, nobody else. Because obviously.
Essentials
| | |
| --- | --- |
| WHAT | Michigan vs UMass |
| WHERE | Michigan Stadium, Ann Arbor, MI |
| WHEN | 3:30 pm Eastern, September 15th2012 |
| THE LINE | Michigan –45.5 |
| TELEVISION | BTN |
| WEATHER | mid-60s, partly cloudy, calm |
WHY IS THIS GAME AT 3:30 /shakes fist
Run Offense vs UMass
In their first two games, the Minutemen have given up 147 yards on 43 carries to UConn (which subsequently went out and put up 35 yards on NC State) and 331 yards on 53 carries to Indiana (which needs no additional wow experience appended). They are really not good at containing rushing defenses. Indiana State gave up just over half as many yards as UMass did to Indiana.
If this is not a full-on baby seal massacre, I am disappoint, Michigan rush offense. Air Force wasn't good, but UMass seems a large step down from the organized and veteran Falcons. Denard should break one or two long ones, Toussaint will crack 100 yards at a healthy YPC rate, and we'll get our first distorted looks at what Justice Hayes and Dennis Norfleet look like taking handoffs.
Key Matchup: Michigan cleat traction versus the thick layer of slippery gore laid down by the third quarter. Watch out, Dennis Norfleet! That's probably a broken bone you're cutting on!
[Hit THE JUMP for barely concealed contempt for the opponent.]
Pass Offense vs UMass
…is going to be beside the point, but I suppose it will exist. The Massies have done better here, for what that's worth. Yeah, UConn QB Chandler Whitmer completed 60% of his passes for 8.8 YPA, but he also threw two interceptions. Indiana's three QBs combined for 275 yards, but it took 40 attempts to get there.
Michigan's not going to throw it 40 times unless Russell Bellomy is doing Degeneration X crotch chops in the general direction of the press box when Borges faxes in another first and ten run that will gain eleven yards. I assume we are all hoping for this outcome.
They'll throw on occasion, probably completing a bunch of stuff and finding that tall guys like Funchess and Gardner are still a lot easier to hit downfield than guys who are not tall.
Key Matchup: Denard hitting open guys, finding open guys, etc. About the only bad thing that can come from this game (other than giving up 37 points because you have the worst defense ever, GERG) is Denard's accuracy in the first couple games disappearing in a flurry of Bauserbombs.
Run Defense vs UMass
last call for Mike Cox jokes
…
yep, that one's terrible too
Oh holy jeez, UMass. Let's get with the program. The Kennedys netted three—three!—yards against UConn. Even if you put the sacks where they should go they only get up to 19 rushing yards on 22 carries. That is less than one yard per carry. Former Michigan running back Mike Cox gained –4 yards on five attempts, which made him the second least-productive tailback on the day. Their main guy eked out 17 yards on 11 carries.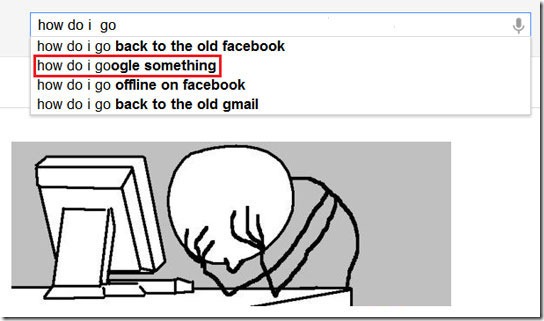 yes. how do you google some yards, UMass
Do you want to know how they did against Indiana?
Seriously?
Comparatively awesome, useless pedant I made up in my head. Comparatively awesome. They acquired 96 yards once sacks are moved to the appropriate category. That took 33 carries, so they still averaged under 3 yards per attempt. Cox emerged into the top rusher with 36 yards on 15 carries, half of which came on a single seventeen-yard jaunt.
I'm actually still a little worried about this after Michigan got shredded in the first two weeks. Run fits are run fits and if you're not fitting your run fits, you will have fits as people run on you despite being helpless flippered things. I would like to see Michigan's DL throw people backwards some, like to see some linebackers MAKE PLAYS, like to see the corners be a little better at this edge tackling stuff.
Let us test ourselves against the standard Indiana has set for us.
Key Matchup: Demens, Morgan vs Bolden, Ross. It's on at ILB.
Pass Defense vs UMass
Not much better here. Mike Wegzyn—who grew up in Northville, raised by season-ticket holders at Michigan Stadium—acquired 56 yards and an INT against UConn. Add in those sack yards and you get UConn averaging 1.6 yards an attempt. Indiana was significantly more pliable, allowing Wegzyn to acquire 151 yards on 26 attempts. A third of these came on one 56-yard completion that led to a touch-down(?) against Indiana. UMass missed the extra point.
Michigan will blow a coverage or two with Wilson in the game and Taylor getting his first extended playing time, and they're 50-50 to give up a long one. Other than that it'll be a dumpoff fiesta.
Key Matchup: Taylor and Floyd tackling guys on short stuff. Yes, plz.
Special Teams
Likely irrelevant. Will be watching for more Hagerup boomers (as in, like, two), Michigan's futile attempts to cover them with their 1890s punt coverage formation, and Jeremy Gallon getting a lot of practice at being 2011 Jeremy Gallon instead of 2010 Jeremy Gallon.
Key Matchup: JEREMY GALLON YOU CATCH THE FOOTBALL AND THEN DO NOT DROP THE FOOTBALL
Intangibles
Double-digit spreads do not warrant cat pictures, so this certainly doesn't. Here's this instead.
I have no idea where this came from, it's just in my folder of odd things.
Cheap Thrills
Worry if...
The Harvards do anything with the ball.
The Afflecks stop Michigan from running on anything other than a well-schemed blitz.
Denard's accuracy is a damned mirage.
Cackle with knowing glee if...
Michigan shows up hungry.
They take it one game at a time.
This is Michigan, fergodsakes.
Fear/Paranoia Level: 1 (Baseline 5; –1 for Lost To Indiana By 39 Points, –1 for Lost To Indiana By 39 Points Despite Winning The Turnover Battle, –1 for Lost To UConn By 37 Points, –1 for Has Scored Six Points So Far, –1 for Michigan Seeks Revenge For Slightly Embarrassing Non-Loss, +1 for This Is Michigan So We're Always Leery Of Horror II)
Desperate need to win level: 10 (Baseline 5; +1 for Let's Not Be 40 Points Worse Than Indiana That Seems Like A Not Good Omen, +1 for Let's Not Be 45.5 Points Worse Than Vegas Expects, Also A Not Good Omen, +1 for Rodriguez-Hoke Comparison Points Currently Holding Steady At Zero, Let's Keep It That Way, +1 for Seriously, +1 for I Wish I Could Just Do A +5 Sometimes)
Loss will cause me to... NOOOOOOO NOT AGAIN NOT AGAIN THEY SAID IT COULDN'T HAPPEN AGAIN.
/watches Big Lebowski on repeat for six days, posts kittens on blog, 43% chance of relocation to Himalayan Buddhist monastery
Win will cause me to... enjoy non-terrifying, non-dispiriting football game for once.
The strictures and conventions of sportswriting compel me to predict:
Finally, three opportunities for me to look stupid Sunday:
A rain of pulled pork falls from the sky.
Walk-ons are deployed.
The weather is lovely.
Michigan, 55-8