Preview: Air Force 2017
Essentials
WHAT
Michigan (2-0) vs
Air Force (1-0)
WHERE
Michigan Stadium,
Ann Arbor, MI
WHEN
Noon Eastern
September 16th, 2017
THE LINE
M –23.5
TELEVISION
BTN
TICKETS
From $68
WEATHER
mostly sunny, mid to high 70s, minimal wind
caw
Overview
Air Force. Why Air Force? Michigan's 31-25 victory against the Falcons in 2012 was a shining exemplar of why you should never schedule them. A befuddled Michigan defense was repeatedly gashed. Air Force OL loped downfield on passes so far and so frequently that illegal man downfield penalties have become an MGoBlog hobby-horse. The only thing preventing a Horror 2 or 3 or 4, depending on your definition of the term, was a Falcon wide receiver falling down for no particular reason after they unleashed the wide-open bomb that was always coming. The afternoon was a tense one, and after Michigan won it was immediately forgotten.
At least the flyover was badass.
Anyway, it's those guys again, in Dave Brandon's final middle finger to Michigan football. This is a much stronger program than the one run by Brady Hoke five years ago, but I'd be lying if I said I entered this game free of trepidation.
Run Offense vs Air Force
Grant Ross is the Mike McCray of Air Force [gazette.com]
Air Force has long sought to make up for size deficiencies with a blizzard of different alignments and blitzes. Even though this is an almost entirely new defense they will continue in this vein, because players come and go but academy football is always the same.
Their approach shows up in the numbers. Air Force was quite good at preventing opponents from having successful plays a year ago, 26th nationally. They were horrendous once a successful play had been acquired. Their defense finished 124th in Bill Connelly's "explosiveness" ranking. At this point the preview writes itself, despite a near-total lack of data on the new starters: Air Force will fling players across the line from every angle in an attempt to confound the man-mountains they oppose. They will succeed frequently. When they do not, they will get gashed.
Other data does not exist. Air Force returns one starter. That's him, above. His name is Grant Ross. The last two years he's averaged around 65 tackles and 5 TFLs. All other starters are new and coming off a game against VMI. Ace's FFFF post covered Air Force's approach already:
Base Set? Air Force lists themselves as a 3-4 but this is really a 3-3-5, what with the 263-pound nose tackle and 205-pound outside linebacker. They make up for their lack of size by loading the box with eight or nine guys on most snaps:

That's a safety lined up two yards off the LOS to the top of the screen and the free safety is creeping within seven yards at the snap even though he's responsible for the deep middle.
They load the box and blitz because they have no other choice.
Michigan has an advantage here as one of the rare college teams that remains comfortable running out a fullback and two tight ends on first and ten. A nine man front is less of an advantage against the run when you're going up against a heavy set on offense, because it goes from a somewhat extreme reaction to a relatively normal one. Tight ends and fullbacks give Air Force extra gaps to check, increasing the chances they'll blitz their way out of one.
Even so this will be a test for the right side of the line. If they thought Cincinnati's twisting was hard to pick up they'll be in for a shock when Air Force does similar things with lighter, faster guys.
KEY MATCHUP: ZONE RUNNING CONCEPTS vs IDENTIFYING FIRST LEVEL GUYS TO BLOCK. Air Force is going to run twists slants stunts and twistslantstunts; if picked there will be caverns to run through. If not there will be TFLs.
[Hit THE JUMP for THE BONE]
Pass Offense vs Air Force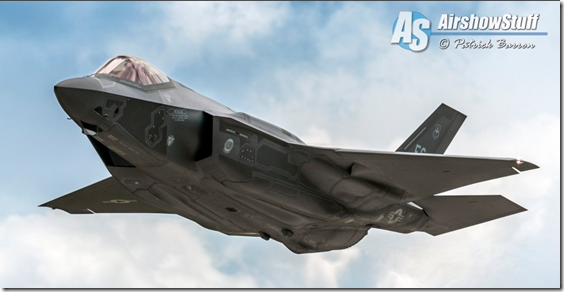 since we have no data here's a plane [Patrick Barron]
This is also a 404 not found situation. This is an entirely new secondary that has only played VMI. They held them to 2.1 YPA, so they've got that going for them. They're going to man up and blitz a lot with one deep centerfielder, and that's about all there is to say.
Air Force wasn't actually that good at getting to the QB a year ago—74th—despite a bunch of LB and DB sacks because their DL provided almost nothing. They had just five sacks on the year. These are new players but they were stuck behind those guys; it's not likely they've got a secret weapon they elected to forgo a year ago. Pick up the blitzes and Speight will have ample time.
Here too Michigan's affection for extremes should help them. Wilton Speight's been effective in five wide sets, and spreading the field will limit blitz options and should provide some mismatches; Air Force's third corner is not going to like his chances against Grant Perry or Zach Gentry or Donovan Peoples-Jones.
Michigan's going to eat some pressure on twists and stunts and blitzes; they will have a lot of wide open guys. This is going to be up to Speight to make something out of the pressure incidents—or at least mitigate the damage—and hit the open guys. Finding them does not seem to be a problem for him. It's just the hitting of them.
KEY MATCHUP: WILTON SPEIGHT vs TACOPANTS. They've no doubt been working on the wonky mechanics all week; please yes to see improvement.
Run Defense vs Air Force
Worthman is worth men [gazette.com]
Welp, here's a potentially terrifying thing that has almost no bearing on how Michigan will play the rest of the season. Air Force is a flexbone triple option, except when they're gesturing at being something else while still being a flexbone triple option. Details outside the scope of a preview post can be found at this EGD diary.
This went pretty pretty badly last time:
That could have gone better.

Yeah. I found this reference to what Michigan was doing on The Birddog, the great Navy blog:

The biggest surprise in this game was how poorly Michigan defended the option. They spent most of the game in a 3-deep 4-4, with the safety assigned to the pitch man. Sound familiar? No wonder Air Force was able to move the ball. After playing both Navy and Air Force several times in his career, you'd think that Brady Hoke would have known better.
This was "of purely academic interest until Michigan schedules another option team," and here we are. Thanks, Dave.
Michigan won't take the same approach for a number of reasons. Greg Mattison saw the results last time and is still around. Don Brown has various tricks up his sleeve and its not 100% married to a single high safety even if he tends to prefer it. And this year's edition of Michigan is alternating between traditional four-man fronts and a bonafide 3-3-5 stack.
This game would look familiar to many high school coaches across the country. The internet is littered with articles about flexbonin' the stack and stackin' the flexbone—this is an autocomplete matchup. Michigan's current setup with ends lining up outside the tackles isn't likely to fly against a dive-heavy offense, so expect adjustments. What and how... ask again in a week. Air Force, being flexbone natives, will be better prepared to counter Michigan's tricks than Michigan will be to respond. M will have to make it up with sheer physical superiority. Fortunately, they project to have a butt-ton of that.
Air Force's only returning threats are their main ones. Quarterback Arion Worthman emerged midway through last year to radically upgrade the Falcon offense. He replaced Nate Romine and his 2.9 YPC; he averaged 5.2 while also improving Air Force's aerial efficiency a great deal. He's listed at 5'11" and probably a bit shorter than that, and while he has a certain slippery quality he is not an explosive athlete. He is efficient in the offense and good at taking the opportunities in front of him. Air Force's average offensive "percentile performance"—an opponent adjusted "how good did you do" metric—went from 45% under Romine to 73% under Worthman. Worthman's ability on the ground is a part of that; so too is his ability to get the ball to the correct person, something that does not show up in a box score.
Unfortunately-named Tim McVey is the other returning threat. McVey was the most explosive Air Force back a year ago, averaging 8.5 yards a carry as the guy getting the pitch when defenses fail to defend it. Ace:
His approach is simple but effective: run fast in a straight line.
Michigan's outside linebackers and safeties will be tasked with accounting for McVey on the edge. One bad angle or missed assignment and they'll get hit with a chunk gain.
He's the guy who punishes you when you screw up.
KEY MATCHUP: OPTION STUFF vs DEFENDING OPTION STUFF. The success or failure of the Air Force offense is not just based on "assignment football" but also tactical factors. Option design will shift over the course of the game as Air Force sees Michigan's system and runs versions of their plays designed to defeat it. Michigan must stick and move; the multiple fronts and coverages they've shown so far bode well, as long as they're able to get their head around their assignments in each.
Pass Defense vs Air Force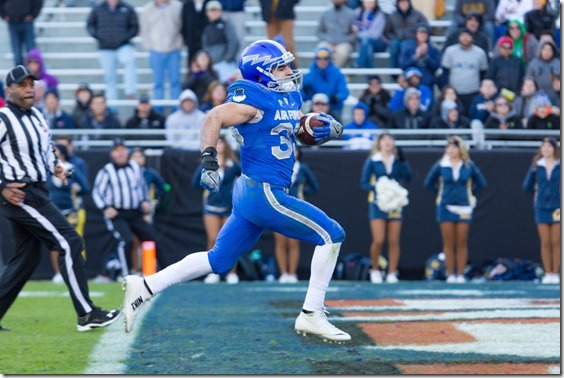 McVey is the other returning starter so he gets a picture too
Air Force is appropriately the most air-oriented of the academies, but they're still very light on passing attempts. last year they averaged 11.5 attempts per game, and those dropped after Worthman emerged as a starter. He had 39 attempts in his 6 starts, barely over 6 per game. He completed 59% of those for 14(!) yards an attempt. This will all be hauntingly familiar to Michigan fans still nervous about the 2012 game.
Worthman had 12 attempts in the VMI ham-blasting, completing eight and maintaining that 14 YPA. This VMI highlight reel starts out with a few of those attempts:
Worthman is short and has a long throwing motion but if able to set in the pocket he's pretty accurate.
McVey was the top receiver with three catches and will likely stay that involved. Air Force lost potential mid-round draft pick Jalen Robinette and his 35 catches; McVey and tight end Ryan Reffitt tied for second with eight.
The outside guys are entirely new. Sophomore Geraud Sanders is a big guy at 6'3", 210, and claimed a Northwestern offer and some Iowa interest a couple years back. Marcus Bennett doesn't have a recruiting profile anywhere I could find.
KEY MATCHUP: VARIOUS SAFETIES against WITHERING PLAY ACTION. Last time out Michigan put Jordan Kovacs in a no-win situation that he eventually lost. This time around Michigan should be smarter about how they deploy their back five, but even so there are going to be moments when an option suddenly turns play action, and Michigan safeties are liable to get blown by at these times. Or possibly not.
Oh, and honorable mention here to ILLEGAL MEN DOWNFIELD vs WHY DON'T YOU EVER CALL THAT.
Special Teams
Air Force kicker Luke Strebel returns; he was 22 of 25 a year ago on mostly short stuff. His FGE was 33rd nationally despite the 88% connect rate. He had a long of 48, FWIW. Their punter and returners are new.
KEY MATCHUP: AHHHH CATCH THE DAMN BALL EVEN IF THE PUNT IS A LITTLE SHORT
Intangibles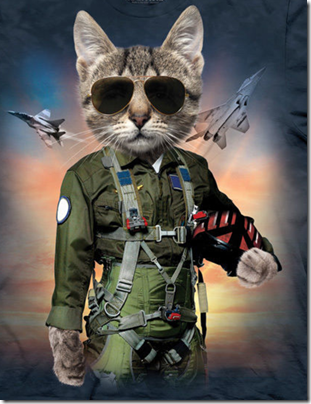 Cheap Thrills
Worry if...
Speight fumbles four times. Seven times. A lot of times!
There's a single high safety.
Michigan's OL youth leaves them vulnerable to blitzes.
Cackle with knowing glee if...
Running a dive in the vicinity of Mo Hurst is sacrificing a down.

Five-wide provides a ton of exploitable matchups.

The difference between a Brady Hoke program and a Jim Harbaugh program is clear.
Fear/Paranoia Level: 3 (Baseline 5; +1 for Thanks, Dave, +1 for Worthman Changes Their Equation, +1 for Oh God Flexbone Time, –1 for Replacing That Many Starters Isn't Easy Even If You're Air Force, –1 for Oh Look We Run A 3-3-5 Now, –1 for And Devin Bush Doesn't Get Flanked Easily, –1 for Reassuringly Large Spread, –1 for BEEF MACHINES.)
Desperate need to win level: 10 (Baseline 5; +1 for Let's Not Have Dave Revenge From Beyond The Grave Thanks, +1 for Losing To An Academy Team Is Not Something Real Good Teams Do, +1 for Losing A Four-Score Spread Feels Bad Man, +1 for And I Know That From Personal Experience I Would Not Like To Repeat, +1 for Deflating The Don Brown Legend Is Bad).
Loss will cause me to... shake my fist in the general direction of Toys R Us world headquarters, unless they've already sold it in their bankruptcy. In that case I'll just start a kickstarter to buy "Ever After."
Win will cause me to... same, but jollier.
The strictures and conventions of sportswriting compel me to predict:
Michigan's athletes should overwhelm on offense. Air Force is going to struggle to stay in contact against Michigan receivers; they will struggle to stay on the line of scrimmage against Michigan linemen. They will get a number of stops when Michigan fails to pick up a blitz; they will get crack repeatedly on big chunk runs and fold in goal to go; Michigan will put up a lot of points in a short game.
Defensively... I mean, it won't be as bad as last time. Brown won't sit in the same base approach the whole game; he'll give Air Force a bunch of different fronts and looks. Michigan should dominate the dive and then it's about who's blocking who and how your assignment shifts based on that; I don't expect Michigan to completely clobber the option but neither do I expect 15 play drives. They will have a few bad moments that lead to Air Force scores.
Finally, three opportunities for me to look stupid Sunday:
Wilton Speight has a good, encouraging game and does not hand the opposition 7-14 points.
Everyone complains all the same.
Michigan, 39-16