Preview 2017: Wrap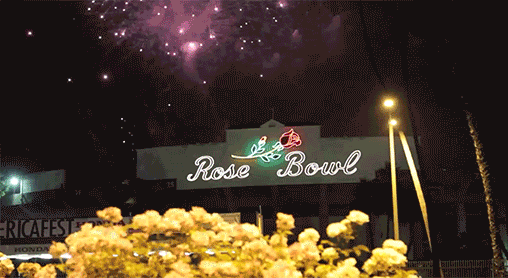 Hello. You have made it to the end. This year's preview checks in at 50,962 words. Also this year's edition had approximately four hours of audio content. Many thanks to Sam Webb, Steve Lorenz, Isaiah Hole, Ace, Adam, Seth, Eric, Bryan, and Patrick, who were either quoted repeatedly or provided the images that are such an integral part of the whole.
THE STORY
Kylie To Korn. It's a metaphor, you guys!
OFFENSE
Quarterback. Ol' Groot gonna groot ya. 
Running Back. Spooky juke time.
Wide Receiver. Freshman Wide Receivers Suck, unless they don't.
Tight End And Friends. A fleet of downfield dudes and a hammer panda.
Offensive Line. No pressure, Nolan.
5Q5A: Offense. Pep and Frey impacts.
DEFENSE
Defensive End. He's out the barn!
Defensive Tackle. Get in his belly.
Linebacker. It's a man catapult. A manapult.
Cornerback. Profit and peril.
Safety. Projection: boring.
5Q5A: Defense. Aggression and three safeties, always.
MISCELLANEOUS
Special Teams. They'll kick it far. Straight? Ask again later.
Podcast 9.0A, 9.0B, 9.0C. It's long!
MGoRadio 3.0. I eat hummus halfway through.
Heuristics and Stupid Prediction. 10-2.
ELSEWHERE
Bring Your Champions, They're Our Meat:
There's an entire school of analytical thought dedicating to pooh-poohing the results of individual games that are determined by small sample freak events like fumble recoveries, missed field goals, and players falling down and clutching at their hamstrings over the hushed, lilting tones of Fox's injured player version of the Football Robot Murder March before playing a bunch of commercials for truck boner dorito pills.  The entirety of college football is an epistemological project proving that human beings cannot actually determine whether football teams are better than each other.


After a long and fruitful discussion, two college football fans agree on 
the importance of Conference Championships in the Playoff Picture

In this uncertain sports environment, it is silly to try to make predictions.
The game can't save you. But practice, though: practice can. Practice is hard, practice requires work, but practice keeps things alive—in games, in kindness, in love. Practice is hard because it has to be sustained through tedium. The urge to hide, to tunnel away from the endless sea of trash and malice, isn't a discipline. Fighting that urge is, and it takes some kind of practice to beat it even once. It takes so much more if getting through all that practice means moving across and through a series of days that will make you question whether any of us survive any of it.
We are talking about a coach whose competitive instinct borders on the pathological. His obsession with preparation is so extreme and all-consuming that there is now a rule unofficially named for him banning off-campus practice sessions during college vacation. (He celebrated the introduction of the rule by taking his team to Rome, where the winner of an intra-squad essay competition was allowed to accompany him during an audience with Pope Francis.) He waited so long to release this year's official Michigan roster that Rutgers actually filed a request under the Freedom of Information Act hoping to receive it.
------------------------------
Last year was hope and then expectation and then a deep, abiding hurt that still makes me sigh when people say "JT was short" not because they're wrong or the refs were wrong but because I don't want to address that particular dark time in my past. Put me on a couch and try to get me to work through my feelings about this and I will clam up and think about recruiting, always recruiting. Always forward, never back.
So too you and everyone you know and like and everyone you don't know and hate for no reason other than their tendency to dress up in the wrong colors and sing an abomination they term a fight song. Never backwards, which is weakness. Michigan State fans clinging to something that was while looking at their depth chart. Michigan fans citing all-time records. Nebraska: university, state, all of it, lock stock and barrel.
For the next four months, nothing has ever happened before. The future is a vast plain of possibility. I can pick out two distant hills who are likely 2020 offensive line recruits. Closer to hand, a running back who coaches football when he's not playing football and scouts football when he's neither playing or coaching football, a fullback we've named "Ol' Murderface," a coach who is always himself at maximum volume, a stadium that is the second largest city in Michigan six times a year, a new generation of men in winged helmets who know only that they are on a team, and that this may be the only team they'll ever really be on.
Nothing but the present, nothing but the ever-sailing now, for 12 or 13 or 14 or 15 Saturdays. Relief, for a time, from phantoms and ghosts.
[Bryan Fuller]
Go Blue.