About Last Saturday:
Michigan 42, Northwestern 24
I wasn't there. Wah wah.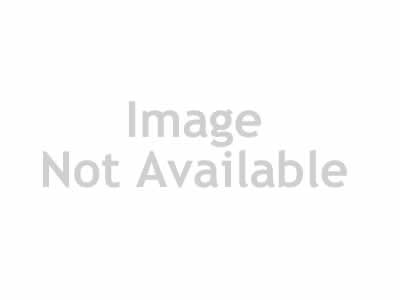 The Road Ahead:
Michigan State (4-1, 1-0 B1G)
Last Game: Bye
Recap: They didn't play, but I'm going to write mean things about them anyway.
Right now they are as frightening as: Jerel Worthy's tattoo.
It's big. It's ugly. It's under the skin. It's going to be there forever. On the other hand, a closer look reveals something misguided about the sense of superiority it portrays. It ends up being actually kind of funny, and years later, whenever the Big Ten becomes a superconference and lets Missouri into the club, it'll finally make sense.
Oh yeah, about their football team: Objectively, they're probably around a 6. Personally, they got up to somewhere near an 8 when I watched Michigan's first half vs. Northwestern and dropped down to a 4 when I watched the second half.
Michigan should worry about: Denard vs. interceptions. The ineffectiveness of the ground game against Northwestern was a bad sign because against Michigan State it's going to be worse. Denard is going to have to throw it, and I'm going to end up really sick from stress-eating all the press box food. I hope there are meatballs.
Michigan can sleep soundly about: Brady Hoke, on Michigan State's offensive line:
Well, they're big, which is the normal case.
Ha. Lol.
To their credit, Michigan State does have solid-to-stellar players at QB, RB, and WR, but having a talented 7-on-7 squad doesn't mean much when the other team puts 11 guys on the field.
When Michigan plays them: This is going to be one of those games where the score will be 14-10 after the first quarter and 14-10 at the end of the third quarter. It's going to be terrible. Halfway into the second quarter I'm going to start annoying the person sitting next to me with compulsive commentary, especially if Ace isn't going to East Lansing. He just told me he's not going. Okay well that sucks. Apologies in advance to whoever ends up sitting next to me.
Michigan wins if they can get to Cousins early and often, especially if they can accomplish that with just a four-man rush.
Next game: No. 11 Missouri Raccoons.
(more after the jump.)
Purdue (3-2, 1-0 B1G)
Last Game: Minnesota 17, Purdue 45 (W)
Recap: Somebody on twitter remarked that this was a more competitive game than Oklahoma vs. Texas. Despite that being hilariously true, it's still this week's Non-Game-Of-The-Week.Before I gloss over everything completely, there are a couple things to point out. Just for kicks:
Purdue likes running the bubble screen. They're pretty bad at it, but they run it.
QB Caleb TerBush was 14 of 21 for 140 yards and 1 TD. Robert Marve was 4 of 6 for 25 yards and 1 TD. TerBush is your bona fide starter.
The Boilermakers' kickoff coverage is one holding penalty worse than Michigan's.
Right now they are as frightening as: I'm sure Hoke and co. will find a way to keep  a straight face when saying that TerBush is the "best dual-threat quarterback" they've seen so far, that the linemen "are going to knock you off the ball," that their offense "is going to score points on ya," and that their defense "is disciplined and throws a bunch of looks at you, and they have a nose for the ball and will force you into making mistakes when you look at what they did to Minnesota." Meanwhile, I'll be sitting in the back of the room, laughing. Fear level = 3.
Michigan should worry about: World Peace.
Michigan can sleep soundly about: Iowa isn't very good this year.
When Michigan plays them: Cambodia will celebrate Coronation Day, a very old person will recall Black Tuesday to someone who isn't interested, and Maurice Clarett will turn 28.
Next game: at Penn State
Iowa (3-2, 0-1 B1G)
Last Game: Iowa 3, Penn State 13 (L)
Recap: You know you're watching Big Ten football when it's 6-3 in the second quarter, you change the channel to watch LSU and Notre Dame combine for about 8 touchdowns over the course of half an hour, and you flip back and it's still 6-3.
Iowa lost because the receivers dropped a whole bunch of passes and the defense couldn't stop Penn State's ground game once Penn State abandoned the pretense of having real quarterbacks. Tacopants made an appearance as QB James Vandenhenneberg (17/34, 159 yards, 0 TDs, 2 INT) couldn't get find a groove in the passing game, not that his receivers helped him out much. There was also a bizarre interception that bounced off a referee's leg.
Something not very Big Ten: the Hawkeyes went hurry-up offense at the beginning of the game but gave it up when it wasn't working.
Ultimately, this contest didn't say much for the Nittany Lions (not that they're relevant for Michigan) despite allowing them to climb back into the rankings, but it said even less for the Hawkeyes.
Right now they are as frightening as: the average Iowa team on any odd-numbered year, excluding 2009. Fear level = 4.
Michigan should worry about: If Iowa is able to ressurrect some leftover 2009 mojo.
Michigan can sleep soundly about: It's unlikely, but let's see how they do against Northwestern first.
When Michigan plays them: We'll get to see what real manball looks like, except with Iowa-level talent.
Next game: Northwestern
No. 19 Illinois (6-0, 2-0 B1G)
Last Game: Illinois 41, Indiana 20 (W)
Recap: Illinois fell behind 10-0 early by giving up a kickoff return for a touchdown, going three-and-out on the next drive, and then fumbling on the drive after that. Facing third and long on the ensuing drive, QB Nathan Scheelhaase found WR A.J. Jenkins for the first down, but then Jenkins split a pair of clueless Hoosier safeties and outran them to go 77 yards for a touchdown. This was a nice little wake-up slap to the Illini, who then piled on 518 yards of offense to rout hapless Indiana.
Jenkins ended with 6 receptions for 182 yards and 2 scores. Quick, someone in Illinois get this man a Heisman campaign.
Scheelhaase led the team in both passing (210 yards, 3 TDs) and rushing (16 carries, 88 yards, 1 TD). His designed runs or option keepers are clearly effective, but he still needs to work on escapability in the pocket. He was sacked three times over the course of the game, once for a fumble.
Right now they are as frightening as: Probably about as scary as Michigan is to them. It's hard to tell a whole lot about this team because they haven't looked particularly good against moderate competition, having to pull out three close wins vs. ASU, WMU, and Northwestern. Yet they remain 6-0 and don't have any consistent glaring weaknesses, so that's nothing to sneeze at. 6.
Michigan should worry about: Illinois D-linemen with epic stage names. Remember that Liuget guy from last year? He was pretty legit. This year they have someone named Mercilus.
Also, I'm starting to believe Gerry DiNardo when he said that Scheelhaase is the Big Ten's most balanced dual-threat quarterback. His passing and running ability are both about a B+. He's pretty good.
Michigan can sleep soundly about: The funny thing is, he seems to be either/or from down to down -- on any given play he's either a drop-back statue or a running back, but he's not often a threat to do both. He lacks synergy is what I'm trying to say.
When Michigan plays them: Ron Zook will go for it on fourth and long. He'll call a running play because he actually thinks it's third and short.
Next game: Ohio State
No. 14 Nebraska (5-1, 1-1 B1G)
Last Game: Ohio State 27, Nebraska 34 (W)
Recap: Nebraska QBTaylor Martinez completed 16 of 22 passes for 191 yards, 2 TDS, and 1 INT against Ohio State to get some girl in his Spanish class to shut up about how bad he is at passing.
The Huskers offense started cold but then roared to life in the second half, revitalized by the realization that there was no way the Buckeyes were going to score another point when Ohio State QB Joe Bauserman came in for an injured Braxton Miller. All they had to do was score. Nebraska RB Rex Burkhead carried the ball 26 times 119 yards -- a huge chunk of that coming in the fourth quarter.
The good news for the Huskers is they found a way regain composure late in the game to make the comeback. The bad news is their defense allowed an offense run by a freshman quarterback to tear them up for five scores, which is why they were in the hole in the first place.
Right now they are as frightening as: Vultures. They attack you only when they think you're already dead. 6.
Michigan should worry about: Nebraska's option-based offense.
Michigan can sleep soundly about: Nebraska's paper-tiger defense.
When Michigan plays them: Denard and Taylor Martinez combine for 300+ yards rushing but also 6 interceptions on 30 attempts.
Next game: at Minnesota
Ohio State (3-3, 0-2 B1G)
via SBNation
Last Game: Ohio State 27, Nebraska 34
Recap: Ohio State false-started on the first play of their first possession, causing everyone living in Ohio to change the channel back to the Michigan game.
Then a strange thing happened. The Buckeyes went kicked a field goal. After Nebraska answered with a field goal of their own, Ohio State QB Braxton Miller found TE Jake Stoneburner for a 32-yard touchdown pass. The ticker read Ohio State 10, Nebraska 3.
Most chalked it up to an error. At most, it was just a tease. Someone must have scored on a kickoff return or something, but soon the Huskers would tie and then pull away while the Buckeyes went three-and-out on consecutive drives -- nothing to see.
They were wrong! Three minutes into the second quarter RB Carlos Hyde broke free for a 63-yard touchdown to make it 17-3. The two teams would trade field goals to end the half 20-6. Ohio State stormed out of halftime to put together a seven-play drive to go up by another touchdown to make it 27-6.
Nebraska looked to be in meltdown mode. Miller was the savior of Buckeyes everywhere.
Wrong again. Angry NCAA Rule Violator Hating God checked his ledger and saw the perfect opportunity for Ohio State to pay for some their transgressions. He gave Taylor Martinez a touchdown. He zapped Miller's ankled and caused him to fumble. He gave the Buckeyes Joe Bauserman. He turned a 21-point Ohio State lead into a one touchdown deficit.
He saw that it was good and ended the night bathing in sweet Buckeye schadenfreude.
Right now they are as frightening as: The T-1000 flailing in the vat of molten metal.
5.
Michigan should worry about: Braxton Miller. Given just a week's worth of offensive scheming, Miller was able to manage an offense that put together five scoring drives in two and a half quarters against an overrated but nonetheless talented Nebraska defense.
Michigan can sleep soundly about: But then Miller got injured, which wasn't a huge surprise because injuries have reportedly been a recurring problem for him. Despite the spark on offense Miller provides this team, the defense is falling apart, there are questions about the direction of the program, former players are openly expressing displeasure about the coaching, and NCAA sanctions loom.
We've all seen this movie before.
It ends with three blow-out losses and a head coach getting fired while Josh Groban warbles softly in the background.
When Michigan plays them: I've done enough jinxing of this game already for the past several weeks. I apologize. This space will remain blank until November 26.
Next game: at No. 16 Illinois
Objects in Mirror
Western Michigan (4-2, 2-0 MAC)
Last game: Bowling Green 21, Western Michigan 45 (W)
Recap: Western Michigan scored 31 unanswered points in blowout of Bowling Green. Broncos QB Alex Carder had another impressive outing, completing 18 of 26 passes for 227 yards, 3 TDs and 1 INT. He also finished the game with 95 yards on the ground and a rushing TD.
At this point in the season, Carder is completing 69.7% of his passes and has 1466 yards under his belt.
Greg Mattison, in August:
What stands out about Western's QB? "I think he's a great quarterback. I think this guy is special. I think you're gonna see this guy playing on Sundays some day. He's got an arm that he can throw it from hash to sideline. The thing that impresses me about him is that he's a very tough kid. He takes some really really strong hits and he comes right back and he's going again. He's got mobility. He can run when he has to. I think this guy is the real deal."
Aha. Now we see what you are saying.
Next game: at Northern Illinois
Notre Dame (4-2)
Last game: Air Force 33, Notre Dame 59 (W)
Recap: Notre Dame exploded in a dazzling display of offense, only to finish and realize that they wasted it on the wrong service academy.
Numbers you wouldn't have expected: Air Force outgained the Irish 565 to 560 yards, tallied 32 first downs to Notre Dame's 28, and also had a five minute edge in time of possession.
Next game: Bye
Eastern Michigan (3-3, 1-1 MAC)
Last game: Eastern Michigan 16, Toledo 54 (L)
Recap: Eastern Michigan allowed two Toledo quarterbacks to complete a combined 27 of 30 passes for 302 yards and 4 TDs. Funny, because for some reason I thought the Eagles had a pass defense.
No? Just Tacopants? Damn.
Next game: at Central Michigan
San Diego State (3-2, 0-1 MWC)
Last game: Texas Christian 27, San Diego State 14 (L)
Recap: After breaking their turnover seals in Ann Arbor two weeks ago, San Diego State went on to commit four against TCU with 3 INTs and 1 Fumble. They still managed to end the game a touchdown better than they did against Michigan, mainly because the Horned Frogs spotted them four turnovers of their own. Quality football in the Mountain West these days.
Next game: at Air Force
Minnesota (1-5, 0-2 B1G)
Last game: Minnesota 17, Purdue 45 (L)
Recap: Minnesota managed to avoid another shutout against Purdue, scoring on a 47-yard field goal, a 100-yard kick return, and an actual offensive touchdown. The Golden Gophers look to become bowl eligible in the moral victory department.
Next game: No. 14 Nebraska