Opponent Watch 2018: Week 6
About Last Week
Some kick returns go better than others (Upchurch)
The Road Ahead
Wisconsin (4-1, 2-0 B1G)
Last week: Beat Nebraska, 41-24
Recap: Bizarro Wisconsin replaced Regular Wisconsin so smoothly that we barely even noticed.
After finishing an average of #10 in the country over previous six seasons in S&P+ defense and #12 in yards per play (and never finished worse than #21 in either metric), Wisconsin is currently the #55 defense, and I ranked #100 in yards per play allowed. Meanwhile, Wisconsin's offense – which hadn't had a top-40 season in the past three years – is one of the best in the country.
Wisconsin gained 7.4 yards per play against Nebraska in their second-most efficient conference outing of the past 3+ seasons. They also allowed 7.62 yards per play, their worst number since the 59-0 Big Ten Championship Game loss to Ohio State in 2014. Over the last three games, Wisconsin has face the #106, #75, and #67 S&P+ offenses (BYU, Iowa, and Nebraska respectively), and ceded more than 7.1 yards per play over that stretch.
This team is as frightening as: Bizarro Wisconsin. A rude, craft beer-swilling Big 12 team. Fear Level = 7.5
Michigan should worry about: Alex Hornibrook has cut his interceptions way back this year; through five games and 114 attempts, he has only thrown two picks.
Michigan can sleep soundly about: Wisconsin's offensive line has allowed more pressure than one would have expected, but it is the defensive line that has the real pressure issue; they are #115 in the country in sack rate and are tied for #119 in sacks per game, registering only five sacks on the season.
When they play Michigan: Shea Patterson with time against a wounded secondary, you say?
Next week: @ Michigan, 7:30 p.m., ABC (UW +7)
[AFTER THE JUMP: More stupid analogies]
Michigan State (3-2, 1-1 B1G)
Last week: Lost to Northwestern, 29-19
Recap: What cool nickname are we giving this play, Mark?
At this point, Michigan State has some fundamental flaws that are just too much for Sparty to overcome. Spartan fans have (rightly, in my opinion) focused much of their rage on Offensive Coordinator Dave Warner. Warner's offenses are stale, predictable, and completely untethered from the talent asked to execute them.
MSU's other major problem is with the offensive line. The hogmollies up front are getting mollywomped on the regular. It's partially a personnel problem; David Beedle left this game with an injury, and is apparently out for a month. Kevin Jarvis is out. Cole Chewins and Luke Campbell are walking wounded. And while their tights ends are apparently healthy, given their quality of play they might not want to admit to it.
Whether it would make any difference is unclear, but the results are debilitating for the MSU offense. They cannot generate ANY running game between the tackles; running backs Connor Heyward and La'Darius Jefferson combined for 27 yards on 11 carries against Northwestern, and on the season all three of their primary backs (Heyward, Jefferson, and LJ Scott) are under 4 yards per carry. The line could not protect Brian Lewerke, who was under constant assault in the fourth quarter. Lewerke's response to this pressure resulted in him spiking the football no less than three times mid-play, and throwing a pass to one of his spectator-linemen to avoid a safety. You will not find that in Bill Walsh's Guide to Success and Not Sucking, FWIW.
And, even all of that, they might be able to survive if MSU's defense was a vintage 2011-2013 No Fly Zone squad, but they gave up 373 passing yards to Clayton Thorson and company. They are currently last in the Big Ten at 305 passing yards per game allowed. And while absolute passing yardage isn't a great measure, it does show that teams can generate real production against this team through the air.
Michigan State wasn't very good to begin with. And now they're hurt. So now they're fully – possibly irreparably – mediocre.
This team is as frightening as: The prospect of facing a Michigan State team contemplating a one-game season (like, even moreso than normal). Fear Level = 7
Michigan should worry about: Michigan State held Northwestern to 8 rushing yards…
Michigan can sleep soundly about: …and lost by ten at home.
When they play Michigan: Win or lose, Michigan State fans will continue to talk about the fumbled punt snap.
Next week: @ Penn State, 3:30 p.m., BTN (MSU +13.5)
Penn State (4-1, 1-1 B1G)
Last week: Bye
Recap: No recap. Bye.
This team is as frightening as: Alexander the Great famously (though probably apocryphally) opined that "I am not afraid of an army of lions led by a sheep. I am afraid of an army of sheep led by a lion." James Franklin may be able to recruit lions… but dude is sheepish. Fear Level = 8
Famously called two timeouts at the end of the Battle of Gaugamela
Michigan should worry about: Mobile quarterbacks have been the bane of Michigan's existence for about the last millionty seven seasons, and Trace McSorley has been much more efficient with his legs this year; he's averaging 6.2 YPC, nearly double his 3.4 YPC from last year. When you exclude sacks, he's at 7.8 YPC.
Michigan can sleep soundly about: James Franklin was once outcoached by Brady Hoke.
When they play Michigan: You know those "Michigan hasn't won a road game against a ranked team since nineteen diggity seven" stats? Well, James Franklin is 1-7 on the road against ranked teams while at Penn State (he's 1-13 overall as a head coach), with their sole win coming at famously hostile Ryan Field last year. Penn State is 10-10 on the road under Franklin.
Next week: vs. Michigan State, 3:30 p.m., BTN (PSU -13.5)
Rutger (1-5, 0-3 B1G)
Last week: Lost to Illinois, 38-17
Recap: I'm having a hard time even documenting where I am in the Rutger Grief Process. Broadly speaking, I've been through the following stages, since about 2015:
1-7 in the B1G in 2015, loses 4 straight by 17+: Mockery, laughter.
0-9 in the B1G in 2016, including 4 losses by a combined 224-0: Awe.
3-5 in the B1G in 2017: Perverse, almost Stockholm Syndrome-induced optimism.
Loses to Kansas by 41: Betrayal, anger bordering on rage.
Since then, they've dropped their last 3 games to fall to 1-5. At this point I'm starting to feel like an astrogeologist studying meteorites for signs of life. And every now and then I will pop my head up and yell "hey, EVERYONE LOOK AT THIS. If you look closely into this microscope, you'll see that this appears to show signs consistent with ancient microbial life. If we extrapolate that out, DO YOU KNOW WHAT THAT MEANS???" And the rest of the world says, "buddy, that's just a dry, desolate, unimpressive rock hurtling through space. Every now and then it'll smash into the earth in spectacular fashion. Don't overthink this."
Anyway, Rutger lost to Illinois by 21 points at home.
This team is as frightening as: The risk of tempting fate, but in the safest way possible. I don't think I've ever done this before, but… Fear Level = 1
Michigan should worry about: Nothing. Seriously. Nothing. Artur Sitkowski has thrown 11 interceptions and is averaging 4.7 YPA before you even consider sacks. They are averaging 3.83 yards per carry. They just gave up 38 points to ILLI-FREEKING-NOIS. Okay, fine. They should be afraid of Raheem Blackshear. He's good. The rest is space rock.
Michigan can sleep soundly about: Numbers.
When they play Michigan: O/U at 7 different Wolverines personally outscoring Rutger.
Next week: @ Maryland, noon, BTN (Rutger +24.5)
Indiana (4-2, 1-2 B1G)
Last week: Lost at Ohio State, 49-26
Recap: It's nice to see at least some vestige of #CHAOSTEAM remains. Like some Jungian collective unconscious, even this trudging Metropolis-ass outfit can tap into an instinctive understanding that "we're supposed to make this Ohio State game stupid for a while and keep it close and still get blown out."
The Hoosiers put up 406 yards, including 322 through the air, and had the ball in Ohio State territory twice down 35-26 in the late third-early fourth quarter, and still managed to lose by 23 points. They did surrender more than 600 yards, but I think we would all rather see this "rage against the Debording of the light" version of Indiana.
This team is as frightening as: IU was clearly outraged to have been labeled Rock, and responded accordingly. I respect that. They are now Noble Rock.
Fear Level = 4... but a respectful, dignified 4
Michigan should worry about: Getting their starters out of this game in the second half before anyone picks up a targeting call. If Khaleke Hudson or Devin Bush has to miss the first half of the Ohio State game because they folded Peyton Ramsey into an origami swan too hard, we will be displeased.
Michigan can sleep soundly about: Both of the slot receivers who could give Michigan trouble, Luke Timian and Mister Elias De'Angelo "Whop "WHOP"" Philyor have missed the last couple of games with injuries.
When they play Michigan: If #CHAOSTEAM is still in there somewhere…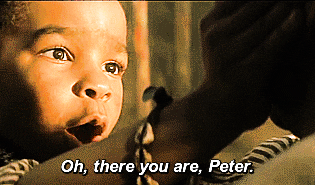 ...Michigan will bring it out.
Next week: vs. Iowa, noon, ESPN2 (IU +4.5)
Ohio State (6-0, 3-0 B1G)
Last week: Beat Indiana, 49-26
Recap: FINE, we'll talk about Ohio State.
The Buckeyes are a fundamentally different offense with Dwayne Haskins at the helm. Haskins is a passer first, and a passer second. He's averaging 33 passes and only 2.7 non-sack carries per game. The problem is that he's completing almost 72% of his passes, and those passes are going for about 9.7 yards per attempt. Haskins is also sitting at 25 passing TDs against 4 INTs.
Possibly as a side-effect of losing the threat of a running quarterback, but the running game has not been as maulingly effective as in the past. The Buckeyes are #54 in the country in yards per carry, #52 in S&P+ rushing efficiency, and #97 in rushing marginal explosiveness. JK Dobbins is averaging a surprisingly mediocre 4.67 yards per carry, which is 24th in the Big Ten among backs with at least 4 carries per game. Mike Weber is nearly a yard per carry better, which I don't think many people saw coming.
The defense remains quite good, but [ESPN Talking Head Voice] are they ELITE??? [/ESPN Talking Head Voice]. They are quite good on a down-to-down basis, but man they give up a lot of big plays. They are last in the Big Ten (#121 in the country) with 20 plays of 30+ yards allowed. Four of those plays were 70+ yards. They are the only team in the country to allow multiple 90+ yard plays this season.
This team is as frightening as: Abject terror. So, the usual. Fear Level = 9
Michigan should worry about: Are you new here or something?
Michigan can sleep soundly about: Without a quarterback running game, Ohio State has become two-dimensional, rather than 3-dimensional. Maybe that matters?
When they play Michigan: Still not ready to fill out this column.
Next week: vs. Minnesota, noon, FS1 (OSU -30)
Objects in the Rearview Mirror
Notre Dame (6-0)
Last week: Won at Virginia Tech, 45-23
Recap: The game wasn't quite as lopsided as the score might indicate; Notre Dame was actually outgained by Virginia Tech, and both teams had 7 scoring chances. The Irish took advantage of a couple of missed VT field goals, a fumble return touchdown, and a 97-yard Dexter Williams touchdown run.
"Ball bounced the right way" pun. Drink. (AP)
It's starting to look like Notre Dame is going to run the table. The Irish have exactly one game left against a top-50 S&P+ team: a Thanksgiving weekend game at USC.
Next week: vs. Pitt, 2:30 p.m., NBC (ND -21)
Western Michigan (4-2, 2-0 MAC)
Last week: Beat EMU, 27-24
Recap: So… uh… after opening 0-2, it's starting to look like Western Michigan is going to run the table?
Okay, that might be an exaggeration. But the Broncos are 4-2, and they are S&P+ favorites in all six of their remaining games. The caveat is that four of those games are coin-flips.
Next week: @ Bowling Green, 3:00 p.m., ESPN+ (WMU -14)
SMU (2-4, 1-1 AAC)
Last week: Lost at UCF, 48-20
Recap: It's starting to look like SMU is going to run the table, too.
Nah just kidding SMU still sucks.
Next week: Bye
Nebraska (0-5, 0-3 B1G)
Last week: Lost at Wisconsin, 41-24
Recap: We're down to looking for hopeful signs for 2019 (or, possibly, 2020), but at least Nebraska has flashed some of those signs. This week's sign: Adrian Martinez threw for 384 yards at more than 9.1 yards per attempt, and another 69 yards on 11 non-sack carries.
As for 2018, though… well, they're the highest ranked winless team in the country, beating out UCLA, San Jose State, and UTEP.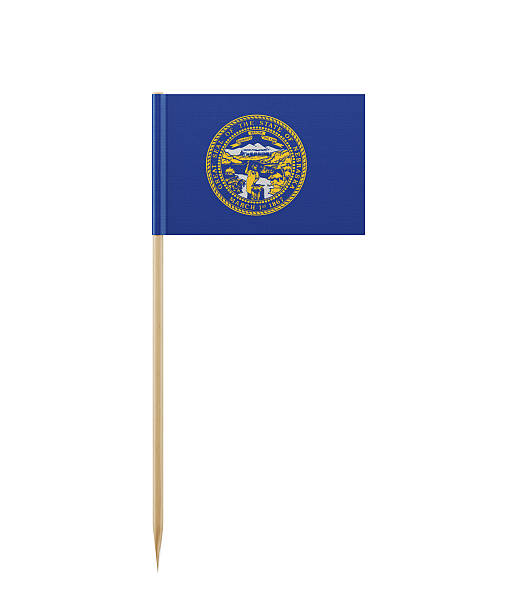 Next week: @ Northwestern, noon, ABC (Nebraska +6)
Northwestern (2-3, 2-1 B1G)
Last week: Beat Michigan State, 29-19
Recap: Yes, I lost some credibility with the whole Rutgers Quick Lane Bowl Quest thing. And yes, Northwestern lost to Duke and Akron. But hear me out: Northwestern could really win the Big Ten West.
Sure, they probably won't. But consider the following:
Northwestern's remaining Big Ten schedule consists of Nebraska, Rutgers, Wisconsin, Iowa, Minnesota, and Illinois.
Wisconsin still has games at Michigan and Penn State
Iowa has already lost to Wisconsin, and they have a game at Penn State remaining. They are also still Iowa.
Illinois, Minnesota, Nebraska, and Purdue have really lovely personalities.
If Northwestern beats Wisconsin… SHUT UP, I SAID IF…
Next week: vs. Nebraska, noon, ABC (Northwestern -6)