Opponent Watch 2018: Week 11
About Last Week
Beat Rutger.
The Road Ahead
Indiana (5-5, 2-5 B1G)
Last week: Beat Maryland, 34-32
Recap: Indiana threw the ball! Several times! With reasonable success!
Peyton Ramsey completed 16/28 passes for 243 yards and two touchdowns, and hit a number of deep shots for the first time in living memory. His 8.7 yards per attempt were Indiana's best on the year by 1.5 yards, and is the highest since Kevin Wilson's departure. IU entered the game as one of the least explosive passing games in the country, but Ramsey hit on passes of 43, 37, 35, and 25 yards, and added a 35 yard touchdown run of his own.
This team is as frightening as: Just… I… I fear things, okay? Fear Level = 10 ha ha just kidding but no seriously 10.
Michigan can sleep soundly about: Clearly, the hellish creature is dead, and this nightmare is over… and hey, a full 13 minutes before the end of the movie! Time to turn our backs to the situation and engage in unneccesary small talk in close proximity to the clearly dead creature who is now juuuuust out of the shot.
Michigan should worry about: The MSU ghosts don't exist, but I have seen the Indiana ghosts with my own eyes. Multiple times. You can offer all the rational explanations you want. I know what I seen. And I seen some shit.
When they play Michigan: Oh… oh no. Gus Johnson is on the call. In a Michigan/Indiana game. We were warned about this.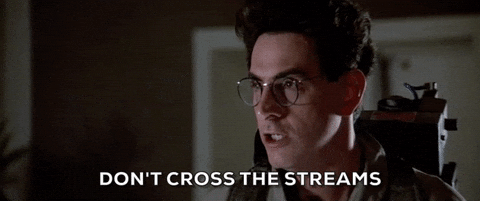 Next week: @ Michigan, 4:00 p.m., FS1 (IU +28)
[AFTER THE JUMP: I don't think there are many games left. But let's find out.]
Ohio State (9-1, 6-1 B1G)
Last week: Won at Michigan State, 26-6
Recap: This was a game. A football game. American football. College, I believe. Two teams took the field. One team attempted to move the ball toward the opponent's end of the field while the other team resisted this effort. Then the teams switched roles. This continued for a while.
And that, I think, is where the problem occurred.
This was macabre. Ohio State put up 4.13 yards per play, their lowest total since the 38-0 Clemson debacle. Michigan State put up 4.15 yards per play, which was their lowest since… okay not that long ago. The first eleven possession featured nine punts and two missed field goals.  And that was the cleanly-played portion of the game.
Ohio State kinda ran the ball for the second straight week; 36 carries for 132 (3.7 YPC) for Mike Weber and JK Dobbins isn't great, but against Michigan State's front seven, that's reasonable production. Dwayne Haskins remains exactly what Dwayne Haskins has been. The defense didn't allow many explosive plays, although… /cocks head and raises eyebrows in the direction of the Michigan State offense, makes Jim-Halpert-looking-into-the-camera face.
This team is as frightening as: The Yellowstone Caldera. It's big, it emits noxious gases, and we're all just hoping it doesn't erupt… because if it doesn't, we can camp right on top of it and have just a really swell weekend. Fear Level = 9
Michigan should worry about: Drue Chrisman. Goooooood lord Drue Chrisman. After shanking his first punt, Chrisman went to work. Michigan State started their first five second half drives on the 5, 6, 3, 1, and 2 yard line.
Michigan can sleep soundly about: The Ohio State we've seen since Week 6 cannot beat the Michigan we've seen since Week 6, and probably can't even hang with it.
When they play Michigan: Unfortunately, the structure of space-time suggests we are stuck with a future versions of both teams.
Next week: @ Maryland, noon, ABC (OSU -14)
Objects in the Rearview Mirror
Notre Dame (10-0)
Last week: Beat Florida State, 42-13
Generic Notre Dame image for make article more pleasing to eye.
Recap: On paper, Florida State was not a threat to Notre Dame. But on the field, Florida State was, uh, yeah not a threat to Notre Dame. People downplay "things the paper says," but paper is right far more often than it is wrong. So, chalk another one up for paper. And, while we're at it, chalk another one up for chalk, as Notre Dame was a 17 point favorite and won by 29.
Notre Dame faces a ranked opponent this week, though Syracuse's #12 ranking is more a comment on the overall poopiness of college football's "middle class" as it does about Syracuse.
Next week: vs. Syracuse, 2:30 p.m., NBC (ND -11)
Western Michigan (6-5, 4-3 MAC)
Last week: Bye, but then they played at Ball State on Tuesday night and lost 42-41 (OT)
Recap: The post-Wassink Era continues down the proverbial tubes. Ball State was 3-7 (2-4 in the MAC) and #119 in the country in S&P+.
Western ran the ball well all day (361 yards on 67 carries), but they struggled with red zone playcalling all day. This was ultimately their undoing, as they went for two and the win at the end of the first overtime, but the ran a surprisingly basic and uncreative zone running play that never had a chance. It was a very James Franklin playcall, and now Western is looking down the barrel of a second straight 6-6 (4-4) season.
Next week: Wait, by "next week" do you mean THIS week or their next game which is next next week. Because next next week they play NIU, but this next week they already played, as we just discussed.
SMU (5-5, 4-2 AAC)
Last week: Won at UConn, 62-50
Big rivalry win for SMU
Recap: So, calling UConn an "FBS defense" is generous bordering on condescending, but 62 points is the most SMU has put up on an FBS defense since at least World War 2. I think. Full disclosure: I didn't look that hard.I do know for sure that 8.61 yards per play is SMU's best since 2011, even if it is only the 7th (!) best performance against UConn this season.
(For the moment, we will ignore the season-high 580 yards allowed by the SMU defense.) 
SMU is tied for the lead in the Legends Division of the AAC at 4-2, and they hold the tiebreaker over Tulane and Houston. For a team that has never finished above .500 in the AAC, a division title would be quite a surprise. And if they can win one of their last two games, it would give Michigan either seven or eight victories over bowl-eligible teams, depending on the outcome of Indiana/Purdue (and assuming Maryland doesn't beat either Ohio State or Penn State).
Next week: vs. Memphis, 9:00 p.m. Friday, ESPN2 (SMU +8.5)
Nebraska (3-7, 2-5 B1G)
Last week: Beat Illinois, 54-35
When not playing these fellas, Adrian Martinez has had a much better time. (Upchurch)
Recap: It's tempting to say that Nebraska's offense has hit its stride in the last few weeks, but that's not entirely accurate. With the exception of the Michigan game, the Husker offense under Adrian Martinez has been putting up yardage at a solid clip since Week One. The difference is that in the last few weeks, Nebraska has translated those yards into points. This week, Nebraska had touchdown drives of 75, 89, 75, 77, 82, and 75 yards. Two months ago, I don't think the Huskers could have maintained drives like that without something going awry.
Defensively, things are still very much going awry. Very, very awry. Awry as hell. They have yet to hold a Big Ten opponent under 5.5 yards per play, and they've only held Northwestern under 6.4 yards per play. Only Minnesota and Illinois have been worse in conference play. They are giving up 39 points per conference game, better than only Illinois, and they haven't held any Big Ten opponent to fewer than 28 points.
On the bright side, though, if there is one place to search for a remedy for one's ailing defense, it is amongst the empty Natty Light cans and Mad Dog 20/20 bottles along the banks of the Red Cedar.
Next week: vs. Michigan State, noon, FOX (NEB +2)
Northwestern (6-4, 6-1 B1G)
Last week: Won at Iowa, 14-10
Recap: Sadly, the dream of 5-7 Big Ten West Champion Northwestern is dead. In its place, however, is a far more inexplicable phenomenon: 6-4 Northwestern wrapping up the Big Ten West with TWO GODDANG WEEKS LEFT.
Bill Connelly put together a piece to try to explain it, and even after reading it and watching this entire Benny Hill Marathon of a season, I still don't get it. Connelly suggests (with no argument from me, FWIW) that Northwestern is the worst division champ – in ANY conference – in the last couple of decades, and possibly longer:
There have been some shaky division champions through the years — Northwestern is the eighth to rank 40th or worse in S&P+. The previous ones are 1995 Arkansas (49th), 2004 Colorado (44th), 2006 Wake Forest (46th), 2011 Clemson (41st), 2011 UCLA (47th), 2013 Duke (48th), and 2015 Iowa (42nd), and two of them ('06 Wake and '11 Clemson) won their title game.

None ranked worse than 50th, though, so barring a truly dominant finish against Minnesota and Illinois, the Wildcats will end up the worst P5 division champ to date.
This isn't Apollo Creed staring across at Rocky Balboa wondering how the hell Rocky pulled it off. This is mankind sitting in the trees and watching our new global overlords, the red-ruffed lemurs, like "dammit how did we let THAT happen?"
Against Iowa… yeah I'm not talking about that abomination of a football game. Northwestern was bad. Iowa was bad. Northwestern won. Eat at Arby's.
Next week: @ Minnesota, noon, BTN (NW -2.5)
Maryland (5-5, 2-5 B1G)
Last week: Lost at Indiana, 34-32
Recap: The new: after playing 8 straight blowouts, Maryland played their first remotely competitive game since Week 1, and had a reasonable showing for themselves in that respect. They trailed 31-15 midway through the third quarter, and managed to fight back to take a 32-31 lead before finally falling to a late IU field goal.
In accordance with recently-established tradition, Maryland followed up their abysmal rushing performance with an above-average performance; 5.98 yards per carry is a perfectly respectable number, especially when you're talking about 59 carries. Anthony McFarland's 210 rushing yards alone exceeded the team total in every Bad Maryland game by at least 60 yards.
Unfortunately for Maryland, four turnovers fueled their early deficit and doomed their comeback efforts. The Terps made their way into Indiana territory with 90 seconds left, but Piggy lost the ball on a strip sack. To make matters worse, just when we thought Angry Maryland Quarterback Hating God had been sated, Kasim Hill tore his other ACL.
Next week: vs. Ohio State, noon, ABC (MD +14)
Wisconsin (6-4, 4-3 B1G)
Last week: Lost at Penn State, 22-10
Recap: Wisconsin's running game has been everything it was supposed up to be this year, and possibly more. They are averaging 6.19 yards per carry and 267 yards per game, both good for sixth-best in the country. Jonathan Taylor leads the country at 154 rushing yards per game, and his 6.79 yards per carry are second-best among the 50 backs in the country with 15+ carries per game.
Unfortunately for Wisconsin, virtually all of the other aspects of the team have taken a step backward this year. The defense is allowing more than additional yard per play and seven points per game. They're also generating fewer turnovers. The quarterback play has been erratic, and the receivers have continued to generate zero separation. Wisconsin is not bad, but they lost the West to Northwestern, so they damn sure ain't 'good.'. 
Next week: @ Purdue, 3:30 P.M., BTN (Wisc. +5)
Michigan State (6-4, 4-3 B1G)
Last week: Lost to Ohio State, 26-6
Recap: Michigan fans spent the weekend as (nominal) Michigan State fans, and Michigan State repaid us by staging one of the most Michigan State games possible. It was cold, it was windy, it was punty, and it lacked points. It felt like a lot of Michigan State upsets; flood the field with literal water and metaphorical mud, and wait for the football gods to send you a gift.
This time, though, Ohio State handed Michigan State a taste of their own medicine. But not modern medicine. Like, leeches and mercury enemas and horse dung treatments. Michigan State got punted to death, a contrapasso befitting Dante or Hammurabi or Florida Man. And every time they thought they had figured out a way to resolve their Sisyphean dilemma and get the boulder to the top of the hill, Drue Crissman literally kicked it back down to the bottom.
It wasn't a terrible performance by Michigan State, at least in terms of winning a football game. It set the game of football back a few generations, but that was to be expected. This was 56 minutes worth of "Michigan State plays the kind of extended game of Rochambeau they somehow inexplicably win," but those other 4 minutes were John L. Smith-worthy. On three consecutive offensive snaps, Michigan State went Intentional Safety, yakety snap fumble recovered in the end zone by Ohio State, fumble recovered by Ohio State on the MSU 15.
I know we were hoping for an MSU victory… but I'll be damned if this wasn't a hell of a consolation prize.
Next week: @ Nebraska, noon, FOX (MSU -2)
Penn State (7-3, 4-3 B1G)
Last week: Beat Wisconsin, 22-10
Recap: Penn State responded nicely from their absolute hamblasting in Ann Arbor, as well as from Jonathan Taylor's 71-yard touchdown on Wisconsin's third play from scrimmage. After that initial 3-play, 79-yard touchdown drive, Penn State only allowed 190 yards on Wisconsin's remaining eleven drives. Trace McSorley's legs remains limited, but the Penn State offense put together enough to keep this from ever feeling out of their control.
Penn State is currently ranked #14 in the College Football Playoff rankings, and with only Rutger and Maryland remaining on the schedule, there is a good chance Penn State will be treated as a quality win by the committee. but the committee considers NORTHWESTERN a quality win, so I'm not sure what the hell is happening anymore.
Next week: @ Rutger, noon, BTN (PSU -27)
Villanova (2-1, 0-0 Big East)
Last week: Lost to Michigan, 73-46
Recap: Oh gee how did this get here.
Catch all the best plays of tonight's huge win over No. 8 Villanova!#GoBlue 〽️ pic.twitter.com/ebt5TDPSOJ

— Michigan Men's Basketball (@umichbball) November 15, 2018
Next week: vs. Furman, 5:00 p.m., FS2