Previously: Western Michigan, Notre Dame, Eastern Michigan, San Diego State, Minnesota, Northwestern, Michigan State, Purdue
Iowa
Schedule:
Tennessee Tech, 34-7 (W)
@ Iowa State, 41-44 OT (L)
Pittsburgh, 31-27 (W)
Louisiana-Monroe, 45-17 (W)
@ Penn State, 3-13 (L)
Northwestern, 41-31 (W)
Indiana, 45-24 (W)
@ Minnesota, 21-22 (L)
No. 15 Michigan, 24-16 (W)
No. 17 Michigan State, 21-37 (L)
@ Purdue, 31-21 (W)
@ No. 21 Nebraska, 7-20 (L)
No. 14 Oklahoma, 14-31 (L) Insight Bowl
Record: 7-6 overall, 4-4 B1G, 4th place Bo Division
Stats:
 
Offense
Defense
Rush:
137.7 ypg, 79th
156.0 ypg, 62nd
Pass:
234.8 ypg, 59th
222.9 ypg, 58th
Total:
372.5 ypg, 76th
378.9 ypg, 60th
Scoring:
27.5 ppg, 58th
23.8 ppg, 47th
T/O Margin:
+1, 52nd
Recap: If one word could describe Iowa's 2011 campaign, that word would be "flat." So flat that if you were to survey the terrain while driving through the state you'd be all like, "Huh, this reminds me strongly of their season," and you'd also see the one landfill-turned-ski slope off the freeway, and it would be named "Michigan."
Sorry. I'm a metaphors kind of guy.
This is a metaphor.
(more metaphors after the jump)
The Hawkeyes depth chart took a huge hit after saying goodbye to half the 2010 starting roster -- guys like DE Adrian Clayborn, S Tyler Sash, QB Ricky Stanzi, WR Derrell Johnson-Koulianos, and all of the running backs, who got kicked off the team or transferred, except for Marcus Coker, who got kicked off the team two months ago. When the 2011 season began, Iowa was one of the least experienced teams in the FBS.
But it wasn't all bad. The Hawkeyes made it through the non-conference schedule with only one wacky loss to their in-state rival Iowa State. They appeared to be in okay shape with their new starters. Despite a defensive backslide, the offense seemed to have found playmakers in the prototypical MANBALL mold with QB James Vandenberg, RB Coker, and WR Marvin McNutt.
Well that theory died the next week when Iowa played Penn State in a 3-13 loss that I stopped watching after the second quarter. I can't believe I even made it that far.
The Hawkeyes played an epically sloppy game on offense. Every time they looked like they might convert on third down either Vandenberg got sacked or a receiver dropped the ball. There was so much punting.
I think that's when the magic died. When Iowa had good seasons in the recent past they usually first beat the Nittany Lions to announce their existence to the rest of the Big Ten. That didn't happen this year, and after this game they sort of fell off the radar. There was a brief window of opportunity when technically they were still in the race for the division title, but to do that they had to get past both Michigan State and Nebraska, which obviously was not meant to be.
Despite the disappointing regular season, the Hawkeyes still landed a return trip to the Insight Bowl where they had beaten Missouri 27-24 during the previous year. This year they got matched up against Oklahoma, which is kind of the equivalent of what Michigan State got in the Capitol One bowl last year against Alabama -- a pre-season No. 1 team that dropped a couple games they maybe shouldn't have dropped and were therefore very pissed off they didn't make it to a BCS bowl. Iowa lost. Surprise!
Anyway. Next year: Vandenberg returns. He has one guy to throw to named Keenan Davis. Everyone else is a whodat.
That only means that Kirk Ferentz has a lot of talent-milking to do, which, I guess, is what he does best.
Best win: Beating Michigan was probably the most meaningful win, but the come-from-behind win against Pittsburgh was a lot more entertaining. You could also argue Northwestern for the revenge factor. Who knows. These superlatives really don't mean much.
Worst loss: Minnesöta.
At the time we thought they were as frightening as: Late Lloyd-era Michigan, but with less talent. 5.
But now we know they are as frightening as: Refusing to run the spread against that team. 5.
What the loss meant for Michigan: In the grand scheme of the season, the loss was insignificant because Michigan wouldn't have made it to Indianapolis anyway with Michigan State winning the head-to-head tiebreaker. Beating Iowa would have boosted the Wolverines' BCS ranking and silenced many of the critics claiming they didn't deserve to be in the Sugar Bowl, but that's mostly a matter of vanity. Haters gonna hate.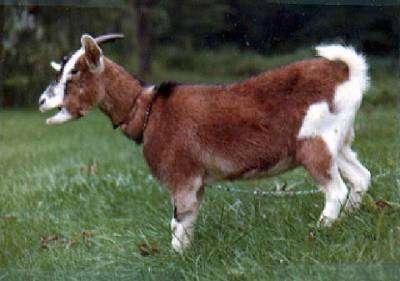 I actually think it was good for Michigan to experience this loss. As I mentioned in a previous post, someone who attended the team's practices told me that the players didn't seem to "get it" after losing to Michigan State. Losing to the Hawkeyes was what finally gave them a sense of urgency and spur them to work harder to close out the season as winners.
As far as what we learned about the Wolverines during this game, much of the things we blamed for the loss were flukey. Hemingway's several critical drops, for instance -- the guy wouldn't drop a single ball the rest of the season. There was the lack of running back contribution -- well, Fitz got hurt. Not much you can do about that. There were some defensive brain farts, too, but considering the fact that Jake Ryan missing the entire first half due to a stinger and Kovacs was still hobbling around on a questionable knee, holding a team to 24 points on the road with a -2 turnover margin is … okay. After the last outing against Iowa, I'll take it.
Dissatisfaction with the offensive gameplan seemed to be the only gripe with staying power. Michigan identified weaknesses in the Hawkeyes' defense but unfortunately chose to attack it with a weakness of its own. I'm referring, of course, to running from under center against Iowa's interior line. It worked early, but the Hawkeyes adjusted by using the Michigan State method: load the box and force the Wolverines to throw it deep. There are easier ways around this sort of defense if you're open-minded about things like spreading out the defense or throwing screen passes, ahem, or forcing them to defend from sideline to sideline, but Michigan decided, hey, let's just throw it deep. It almost worked, but the combination of Denard being inaccurate and the receivers wearing teflon-coated gloves and the referees refusing to call pass interference -- it was just all bad.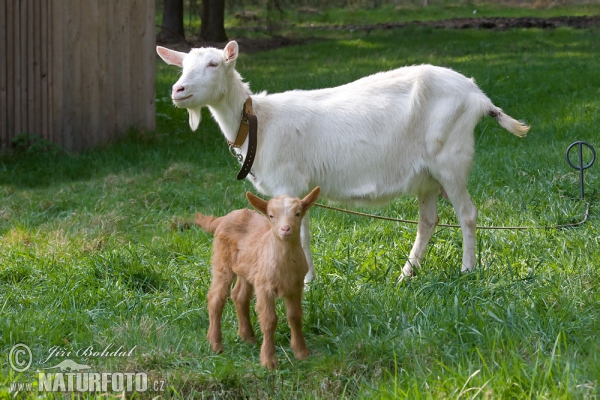 And it totally felt as awesome as: Throwing water on a grease fire.