OMG Pantsless, OMG Hopeless
Two pictures that somehow summarize the directions of two linked programs follow. Be careful with your eyebrows, folks.
There have been a lot of changes in Michigan's program over the last few months, ranging from the expected (lots of shotgun, zone read option) to the… well…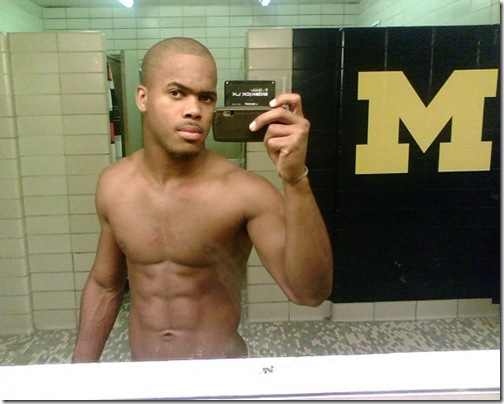 …unexpected profusion of naked freshmen. Earlier this year we had the assortment of shirtless helmeted guys; now we've got freshman wideout Terrance Robinson without a helmet. Or anything else except an arched eyebrow and all that promises in the way of smooth jazz and smoother lovin'.
Meanwhile, this screencap will haunt Bill Stewart for the rest of time.
There's nothing more to say. This is Bill Stewart, now and forever. It's over.