Michigan Museday Wants Another Other Carr
This was Brady Hoke's first year at Michigan. Music was awesome because a) I was a sophomore in high school, and b) it was just way better than the music when you were a sophomore in high school. Michigan players wore deep dark navy mesh jerseys that stretched tight over massive shoulder pads and neck rolls, and exposed their abs. Most of the incoming Class of 2012 was born. And in 1995, Lloyd Carr took over for Gary Moeller in a move most everybody thought was temporary.
Had the internet at the time been more than BBSs that you logged into over 14.4 baud modems the general fan meltdown might have been better saved for posterity. A lot of folks thought Bo oughtta step back in; I mean you don't go from Schembechler, to his longtime heir apparent, to the affable defensive backs coach with a  penchant for quoting Ralph Waldo Emerson. Some tweed jacket might have said it was like going from Henry (Plantagenet), to Richard, to John.*
---------------------------------------
* OT rules don't cover comments section, so if any of you want to talk Angevins, it's on!
---------------------------------------
As an officially interim guy (and not a candidate in the initial coaching search), Lloyd built his staff more like a Luke Fickell than an Urban Meyer: no big-name hires, no extra budget, just mostly everybody from the '92 shakeup moving up. The RB coach (Fred Jackson) became the offensive coordinator. The DL coach (Greg Mattison) became the DC. Longtime linebackers coach (really our recruiting guru before that was a coaching position) Bobby Morrison became OL coach, replacing the departed Les Miles. Oregon State DL coach Brady Hoke, hired only a few months ago by Moeller, whom Mattison knew from Western Michigan and Lloyd knew as the dude who was always hanging around Michigan's summer camps, was given just the DEs.
Mattison retained the DTs. Carr's additions were DBs coach Vance Bedford out of Oklahoma State, and former Michigan receiver Erik Campbell, who had been an RBs coach with Ball State and Cuse but was given the receivers.
The cupboard at the time wasn't bare, but there were some key losses. Michigan would have to replace senior QB Todd Collins, starting RB Tyrone Wheatley, All-American CB Ty Law, and 1st round draft pick OT Trezelle Jenkins, as well as heart and soul linebacker Steve Morrison. Also gone was nose guard Tony Henderson, OLBs Trevor Pryce, Matt Dyson, and Kerwin Waldroup, and starting short corner Deon Johnson. Still, we were Michigan fans and expected better than 4-loss seasons.
It started in the Pigskin Classic, which back then was the only game that could be played Week 1, and the only way a team could play 12 regular season games. By some golden poop magic, Scott Dreisbach led Michigan back from down 17-0 to 17-12. That afternoon I was in driver's ed, doing the last training hours I needed to graduate, and we were listening to Brandstatter on the radio; at this point the instructor very kindly had me pull over in a Wendy's because I looked like I had to pee. Then on 4th down with 4 seconds left in the 4th quarter, Dreisbach found Mercury Hayes in the corner of the end-zone.
The rest of that year wasn't so 2011-ish. Dreisbach, a Henne-level recruit, was freshman-y maddening for five games, then he got hurt and a walk-on, Brian Griese, finished the last 9 games. Meanwhile the defense got so banged up that only one guy (Jarrett Irons) managed to start all 13 games (true freshman cornerback Charles Woodson, who earned his first start in Game 2, is the only other guy to start 12). We lost to Northwestern because Northwestern was weirdly doing that to everyone in those days (at the time I didn't feel this). We lost to Michigan State after MSU caught a late 4th down pass out of bounds and a yard shy of the marker, and this was ruled a 1st down. We lost to Penn State after they executed a perfect fake FG late. But Biakabutuka ran for 313 yards to beat No. 2 Ohio State (WH)…
…and it was good. Carr was given the job, and despite all expectations to the contrary just a year earlier, his assistants got to keep theirs. Over time he also won over most of the fans who'd doubted him.
Does this mean we'll have a functional DL? There's a story here that's not part of the Emerson-Quoting Good Guy Makes Good storyline, nor the Omigod-This-New-Cornerback(!) storyline. Behind the new Era of Good Feelings was some particularly good news coming from the defensive side of the ball. Michigan in '95 held opponents to 93.2 rushing yards per game, and 88.1 ypg in a Big Ten at its apex. This was an improvement from 112.3 ypg in 1994, which also happened to lead the Big Ten. Michigan in '95 also led the Big Ten in total defense  (314.5 ypg) for the first time since 1990. Points per game dropped from 19.3 (38th) to 12.0 (14th). This was despite losing Law and much of the front seven, and changing formation. Carr in '94 was running something like the 3-4 thing that was in vogue during the late exposed-belly period, and looked more like a 5-2. Missing all those 3-4 OLBs, Mattison switched to something like a 4-3 over that let murderous dudes with names like Steele and Irons and Swett and Sword hunt down ballcarriers.
This plays out a bit in the percentage of Michigan's tackles made by position:
| Pos | 1994 | Tac% | 1995 | Tac% |
| --- | --- | --- | --- | --- |
| NT | Carr/Henderson | 3.6% | Carr | 7.3% |
| DT | Horn/Feazell | 6.6% | Horn/Feazell | 9.4% |
| SDE | Zenkewicz/Steele | 8.8% | Zenkewicz | 4.4% |
| OLB/WDE | Dyson/Waldroup | 6.3% | Steele | 7.1% |
| SAM | Hankins/Pryce | 7.3% | Bowens/Elston | 5.0% |
| MLB | Irons | 13.5% | Irons | 13.6% |
| ILB/WLB | Morrison | 14.7% | Swett/Sword/ Copenhaver | 16.0% |
| DBs | King, Sanders, Anderson, Thompson, Winters, Noble, Johnson, Law | 39.4% | King, Winters, Ray, Hankins, Thompson, Woodson | 37.2% |
Since interior DL is where we're petrified this year, let's look there. Mattison turned William Carr into a double-team-demanding nose guard, freeing Jason Horn to go from All-Conference to All-American. Horn was the first of four All-American interior defensive linemen on that team: Carr in '96, Glen Steele in '97, and (then redshirting) Rob Renes in '99. From there they turned Bowens, and then James Hall into rush WDEs, and Ben Huff and Josh Williams into quiet pluggers on some of the great Michigan defenses. They recruited the next generation of specialty guys: Rumishek (who as All-Conference as a senior), Shawn Lazarus, Eric Wilson, Norman Heuer, and the chef doeuvre of the Hoke school for hard-nosed nobody DTs, Grant Bowman.
The positional tackle rates for the 2001-'02 defense is eerily similar to another of recent memory:
| # | Pos | 2001 | Tac% | 2002 | Tac% | 2011 | Tac% |
| --- | --- | --- | --- | --- | --- | --- | --- |
| 1 | NT | Lazarus/Bowman | 4.9% | Lazarus | 4.7% | Martin | 4.7% |
| 2 | DT | Heuer | 4.5% | Bowman/Heuer | 5.7% | Van Bergen | 7.1% |
| 3 | SDE | Rumishek | 3.2% | Rumishek | 2.3% | Heininger | 2.4% |
| 4 | WDE | Orr/Stevens | 7.7% | Orr/Stevens | 9.2% | Roh/Clark/ Black | 8.5% |
| 5 | SAM | Hobson | 11.3% | Hobson | 14.0% | Ryan/Beyer | 5.9% |
| 6 | MLB | Foote | 11.1% | Diggs/Reid | 9.8% | Demens | 13.0% |
| 7 | WLB | Diggs/Brackins | 12.6% | Kaufman/McClintock/ Sarantos | 11.9% | Morgan/Hawthorne | 12.1% |
| 8 | DBs | June, Curry, Drake, Shaw, Marlin, LeSueur, B.Williams, Howard | 44.7% | June, Shaw, Drake, Combs, Curry, LeSueur, M.Jackson | 42.5% | Kovacs, T.Gordon, Carvin, Floyd, Avery, T-Woolf Countess | 46.3% |
Obvious difference between future Jet Victor Hobson and Ryan/Beyer – it seems Demens, RVB and Kovacs split that difference. Maybe the SDE thing is a trend but this doesn't say very much; Dan Rumishek was All Big Ten in 2001, and yet wasn't the guy making tackles. From this however I think I'm starting to get an idea of what a Hoke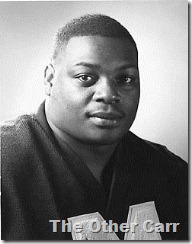 defensive line is supposed to do. The defense pivots on the SDE and NT, and then everybody collapses toward the ball with the DT handling cutbacks and the WDE a common late arrival.
Mattison left in '96, and Hoke, who took over the whole D-line in '97, departed for Ball State after the 2002 season. By then he'd helped recruit planetoids Gabe Watson, Larry Harrison and Alex Ofili, as was as the too-high Pat Massey, but their generation didn't take over until 2004, when Bowman, Heuer and Stevens graduated and Michigan went with a 3-4 again to give LaMarr Woodley a running start (the only other time in memory before this year that Michigan replaced all three of its interior DL).
Unfortunately I can't provide any better evidence that the return of the 1995 D-Line staff will be enough to make a functional defensive line out of Q-Wash, Campbell, Ash, Brink, and some freshmen. But the track record is real.