Michigan Lacrosse Preview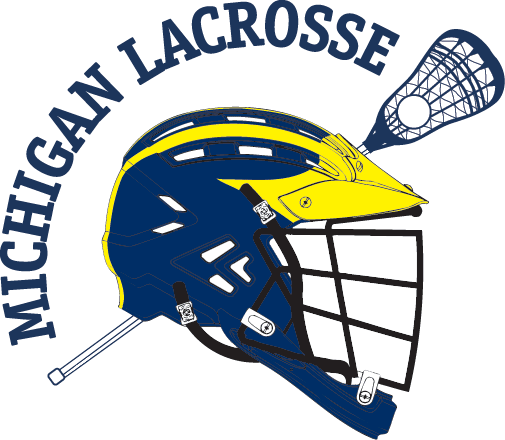 The Michigan lacrosse team finally hits the field for the 2010 season on Saturday, as they head to Tucson, Arizona to take on the Arizona Wildcats in the first game of their 3-game road trip over spring break. They'll also take on Arizona State in Tempe and BYU in Provo.
The Wolverines compete in the MCLA, the country's top organization for club teams. They are the two-time defending National Champions, and look to extend their 40-game winning streak into the new campaign. Michigan hasn't lost since May 16, 2007 - more than 1,000 days.
Team
Attack
Key Losses: Riley Kearns, Wes McGowan
Key Returners: Kevin Zorovich, Trevor Yealy, Clark McIntyre, Josh Ein
Newcomers: Zach Dauch, Thomas Paras
Trevor Yealy is the star of the Michigan attack, racking up outstanding goal totals each of the past two years. Last year, he led the MCLA with 4.5 goals per game, including a program-record 11 against Minnesota-Duluth, on his way to All-American and team offensive MVP honors. He's just a junior, so his best days may even be ahead of him. Kevin Zorovich, Michigan's second-leading scorer from last year and a 3rd-Team All-American, missed the pre-season with an injury, but is expected to be back in the lineup by regular season play. He was last year's team MVP. Freshman Thomas Paras only participated in the East-West scrimmage and the final pre-season game, but he impressed in each, totaling five total preseason goals.
Midfield
Key Losses: Aaron Hodari, Peter Vasher
Key Returners: Jamison Goldberg, Matt Asperheim (LSM), Anthony Hrusovsky, Michael Bartomioli, David Rogers, Svet Tintchev
Newcomers: Max Greenspan (LSM), Matt Joseph, Matthew Levy (RS), Brian Greiner (RPI transfer), Willie Steenland, Sean Sutton, Joey Hrusovsky, Brian O'Callaghan (LSM), Harrison Silver, Lee Boshes (LSM), Nick Asher
Though the Wolverines bring in a huge class of midfielders, the majority of their production from the middies returns from last year. Perhaps the most important three are Michigan's senior captains, Michael Bartomioli, David Rogers, and Svet Tintchev. Long Stick Midfielder Matt Asperheim collected 42 ground balls last year. A bunch of newcomers will join the team as well, including Anthony Hrusovsky's younger brother Joey.
Defense
Key Losses: Zach Elyachar, James Payer, Jim Petoskey
Key Returners: Zach Mueller, Jordan Bargas, Harry Freid, Bob Diehl, Justin Burgin
Newcomers: Theo Lederfine Paskal, Matt Rizzo, JD Johnson, Pat Grogan, Forest Cox
Zach Elyachar was a 2nd-Team All-American and the squad's defensive MVP, so he will be a big loss, along with Jim Petoskey. However, the Wolverines have younger players ready to step up. Harry Freid was a 1st-Team All-American last year, and Bob Diehl was named last year's most improved player (all the while notching the team's highest Grade Point Average). Theo Lederfine Paskal and JD Johnson are just freshmen, but got some good minutes in the preseason.
Goal
Key Losses: None
Key Returners: Andrew Fowler, Mark Stone
Newcomers: Conor McGee, Cy Abdelnour
Andrew Fowler and Mark Stone split time in the net last year, with Fowler having the slight edge as the #1 guy (he played the entire National Championship game, despite a rough first half). Fowler missed a few games last year with a foot injury, but bother guys have been healthy through the preseason. Conor McGee and Cy Abdelnour bolster an already-strong unit.
Faceoffs
Key Losses: None
Key Returners: David Reinhard, Edward Ernst
Newcomers: None
Senior David Reinhard was one of the best faceoff men in the MCLA last year, and was named a 1st-Team All-American specialist. He won 68.4% of his draws. Unsurprisingly, he also collected the most ground balls on the team, amassing 180 GBs. His backup, sophomore Edward Ernst, won over 60% of his faceoffs last year as well.
Schedule breakdown after the jump.
Schedule
@ Arizona
Preseason #29 (#4 others receiving votes)
The Laxcats went 4-5 with 6 cancellations last year, according to their MCLA website (I have no idea if that's accurate, but I'd guess not). They lost their top 3 scorers from last year, and midfielder Alex Beauchamp is the top scorer among returning players. Top goalie Cooper Robbins returns from last year's squad. Michigan assistant Ken Broschart is the former head coach of Arizona's team. Last season, Michigan defeated the Laxcats 14-3 in San Diego.
@ Arizona State
The Sun Devils canceled their entire 2009 season, because they were found to be in violation of their school's Student Code of Conduct and Sports Club Code of Conduct. In their last season of competition, they lost in the 2008 MCLA National Tournament semifinals.
@ BYU
Preseason #2
The Cougars lost their longtime coach Jason Lamb, who was let go by the school in an apparent cost-cutting move. They finished last year in the MCLA semifinals, falling to Chapman. The 2010 squad returns 2009 1st-Team All-Americans midfielder Elliot Grow (the national pre-season Player of the Year) and defenseman Jason Arias, along with 3rd-Team All-American LSM Britton Cone. Last year, Michigan defeated the Cougars 14-11 in Oosterbaan Fieldhouse.
Simon Fraser
Preseason #4
Simon Fraser, the only Canadian team in the MCLA, returns a strong unit from a team that lost to Chapman in the MCLA quarterfinals last year. They return 2009 1st-Team All-Americans in attack Ben Towner and midfielder Russell Thomas, along with Second-Teamers attack Adam Foss and faceoff specialist Ben Johnson. This seems to be one of the more experienced (and talented) teams in the MCLA this season. Michigan is fortunate to play them at home, especially in the home opener.
@ Eastern Michigan*
Eastern Michigan is the conference opener for Michigan, and one they should expect to win easily. Last year, the Eagles went 3-4 against MCLA D-1 competition, including a 33-8 drubbing at the hands of the Wolverines.
Oregon
Preseason #16
The Ducks finished last season 11-7, falling in the PNCLL Conference tournament to Simon Fraser. They made the MCLA Tournament, but fell 12-3 to BYU in the first round. This game will be played in Fort Worth at the Patriot Cup event, on the campus of SMU.
@ Minnesota-Duluth
Preseason #5
Though Duluth had a strong team last year, Michigan managed to beat them 18-10. This game will be away from the friendly confines of Oosterbaan Fieldhouse, upping the degree of difficulty.
Western Michigan
The Broncos were a bottom-tier CCLA team last year, and there's no reason to expect that to change. They should be a welcome break for a MIchigan team coming off back-to-back games away from home against top teams.
Central Michigan
The Chippewas are a middle-of-the-pack CCLA team, meaning they don't typically make a whole lot of noise nationally. They dropped two games to Michigan last year, by scores of 21-4 and 20-6.
@ Colorado
Preseason #6
Colorado has a new headman this year in Pete Stevenson, but they are still a conference and national contender out of the Rocky Mountain Lacrosse Conference. They have an experienced and talented team that can help them get there. They are seeking their first conference crown. Collegelax.us Preview.
@ Colorado State
Preseason #11
Colorado State has a young team, with 14 freshmen on a squad of 45 (nearly a third of the team). However, they are still expected to be among the stronger squads in their conference. They play a tough non-conference schedule (including the contest against the Wolverines).
Purdue
The Boilermakers play in the GRLC, and they finished 2-4 in conference last season (6-5 overall). They went 1-2 against opponents they had in common with Michigan, beating only Western Michigan.
@ Michigan State
Preseason #19
The Spartans started their season with a runner-up finish at the Southern shootout. They are one of the few CCLA teams that is competitive on a national level, finishing 11-4 last season. This game will be played at a neutral site at Forest Hills Central High School in Grand Rapids
Outlook
To understand just how dominant Michigan was last year (aside from the ease with which they dispatched opponents), looking at their final margins in a few key categories should shed a little light. They scored 312 total goals to opponents' 118, for an average score of 15.6-5.9, collected nearly twice as many ground balls (for those who don't know what that means, think collecting a loose puck in hockey), and won more than two-thirds of faceoffs.
The Wolverines look to extend that streak of dominance, relying on their tough 10-man ride and explosive scoring options to take down any team to stand in their way. They're the unanimous favorite in the CCLA, and are the pre-season #1 in all the MCLA. They're not complacent though, challenging themselves with non-conference games against the pre-season #2, #4, #16, #5, #6, #11, and #29 - all but two of those games away from Oosterbaan Fieldhouse.
Can they remain undefeated? It's one hell of a tall task, but then it was last year as well, and the Wolverines managed to pull it off. Even if they drop a regular season game at some point this year, they'll likely still be a favorite to threepeat as National Champions.
For live updates from games, follow the team on Twitter @UmichLacrosse.