Michigan to Add Varsity Lacrosse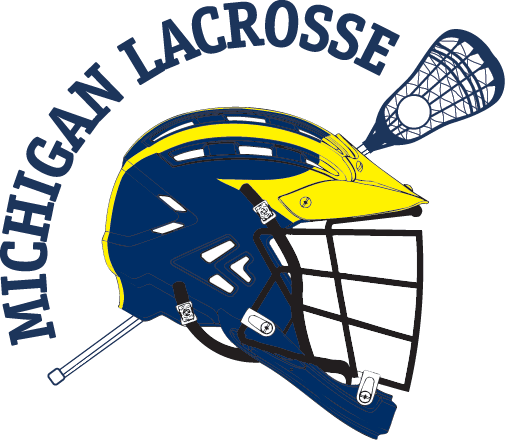 After months (even years) of speculation, the University of Michigan will announce that the Athletic Department will add Men's and Women's Lacrosse as varsity sports. Sources tell mgoblog that tomorrow's noon press conference is to make the official announcement regarding lacrosse.
They are the first newcomers since men's soccer was promoted in 2000. The men will begin competition in the Spring of 2012 (that's next year!), whereas the women will have a year or two to get going. Michigan's strong men's club program (a "virtual varsity") will help that team get off the ground a little more quickly. The timeframe for the men's program comes as something of a surprise, as it gives the coaching staff hardly any time to assemble a varsity roster - or rather, it would be a surprise, if not for an InsideLacrosse report a month or so ago.
According to University of Denver coach Bill Tierney, the Wolverines will join the ECAC, which would mean games against Denver, Loyola-Maryland, Fairfield, Ohio State, Air Force, Hobart, and Bellarmine, assuming no other changes to the composition of the conference (which is not guaranteed). I would hazard a guess that Michigan would also make an effort to schedule traditional rivals like Notre Dame and Penn State in the non-conference portion of their schedule, along with geographic fit Detroit. Other possibilities include past scrimmage opponents Johns Hopkins and Army, along with a few weaker opponents (Mercer/Wagner/VMI) to hopefully pad the win column at least a little bit.
The biggest immediate question is one of venue. The club team currently competes in Oosterbaan Fieldhouse on a smaller-than-regulation field in cramped quarters. With a move to varsity status, that will no longer be sufficient, so either an existing field will need to be made available for lacrosse or a new facility in necessary. The UM Soccer Stadium is little-used in the spring, but I've heard that it's more likely that a new stadium will be built for lacrosse, either at that location or on the Southwest corner of Elbel Field (per previous plans that apparently fell through). Of course Ohio State plays in their football team's stadium, so The Big House is not out of the question, especially as a temporary or occasional venue.
Much more on lacrosse in the coming days (though to not overwhelm mgobloggers who don't care, I'll post most of it over at Great Lax State).