Mailbag: Baby Kissing, Redshirting, Unkillable Fred Jackson Clones, Seating Procedures
Lingo explained, mysteries solved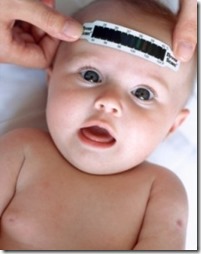 do not whip the baby
Tyler Sellhorn offers some insight into weird football terms we've been marveling over in this space lately. On "kiss the baby":
Taking the ball to the end zone or shall we say the "house" or shall we say the proverbial "crib" or shall we say the place where you "kiss the baby."
You, defensive back, you are in the crib, and you must kiss the baby.
On "buggy whip:"
Old school scouting/coach term for a live arm from a thinner QB, ie Marino and Leftwich have Horse strength in their arms, Namath and Dixon have buggy whips.
horse_estrength
Redshirting technique
Brian,

I've had this question about redshirts in general for a while and it's currently very applicable to the Shane Morris situation. Is there anything in the NCAA rules stopping Michigan from attempting to redshirt him, but suiting him up for each game and just burning his redshirt  if Gardner gets hurt mid-game and can't play? I certainly recognize the strategic pitfalls of this, the main one being that if Gardner got hurt late in the season suddenly we're throwing a guy who has never played a down under center in a critical spot. So while this certainly doesn't sound like a realistic idea, is it possible? Or is it completely irrelevant considering Michigan wouldn't do it anyway?

-Harry
That is entirely feasible. The only requirement for a redshirt is that the kid did not play at all that year, so Michigan could have Morris as the defacto #2 QB and still get a redshirt on him by inserting walk-ons if the only time Gardner is off the field is garbage time.
As you note, realistically this isn't happening. Michigan has a gangly scrambly guy at quarterback and nothing behind him. Gardner could also blow up into a major NFL prospect. If he leaves, you'd want Morris as seasoned as possible. I don't think that's at all likely—the NFL has caught on to the fact that experience is incredibly important for QBs and would probably want him to get a second year under his  belt before taking a chance on him—but you can't rule it out.
Morris might get a redshirt next year when Bellomy should be back, but those sorts of post-freshman redshirts are extremely rare for a lot of reasons.
Even if Morris doesn't end up redshirting, Michigan should be in good hands when he graduates. If Morris is gone in four, the depth chart after his departure reads: Wilton Speight, redshirt junior, 2015 QB, redshirt sophomore, Messiah DeWeaver*, redshirt freshman. These days that's plenty of experience.
*[Official MGoBlog policy is to assume DeWeaver will be the 2016 QB until such time as it is obvious he won't be, because of Muad'dib jokes.]
UNKILLABLE FRED JACKSONS
all of these men are the best running back in history
To whom who actually answers the MGoBlog mailbox,

I don't know if this qualifies for a mailbag question or can be easily answered, but here we go.

To your knowledge, has there been another coach who has survived as many coaching changes as Fred Jackson? It's really quite amazing if you stop and think about him making it through three head coaches at the same university. I am completely unaware of another coordinator or position coach that has done the same. Maybe I'm wrong and this isn't as uncommon as I think it is. Your input would be greatly appreciated.

the Glove
I have no idea, but I figure the best way to get an answer is to throw it out there and see if anyone can think of another coach who survived two regime changes at the same school. I can only think of one guy off the top of my head: Jeff Casteel, who stayed at West Virginia when Rodriguez left for Michigan and remained the DC when Dana Holgorsen became WVU's head coach.
Casteel's setup provides some broad outlines for coordinators who fit this pattern:
established coach at successful program who stays when head coach leaves
weak replacement for HC
quick turnover
second new HC is heavily involved in other side of the ball
That's a lot of hoops to jump through, especially because Successful In-House Coordinator is often a prime head coaching candidate at the school.
Position coaches I have no idea about. They seem much more fungible than coordinators, bring a lot of their value in recruiting, and move all over in search of better opportunities. Fred Jackson has got to be a very rare position-coach lifer. Best other bets would be Ferentzes or guys like Pat Fitzgerald. Nepotism and local herodom seem like the only things that could get you through the churning waters of coaching turnover.
Hivemind: anyone have other examples of coaches who have survived multiple coaching changes?
Student seating procedures
Received an email from a guy with the stadium staff who would prefer to remain anonymous about how the new general-admission student section is going to work:
We have made a decision to move to General Admission for our student ticketing and seating process, which in turn led us to make the following changes:

All students must enter Michigan Stadium through GATE 10. Only those with student tickets (accompanied by a valid student ID), including those with validated student tickets, will be allowed entry through Gate 10. Those with general public tickets will not be allowed through this gate.

Gate 10 will now open 3 hours prior to kickoff  - 1 hour before the rest of the general public gates.

Students will move from a queuing area to a series of chutes at Gate 10 at 4 hours prior to kickoff. They will select the section they want to sit in at this time and will receive a section reserved wristband or ticket upon entering the stadium.
(Emphasis mine.) Enjoy your chutes, human cattle.
Mo Williams, back in the day.
A reader passes along that Mo Williams, recently referenced in the Kyle Bosch recruiting profile, was indeed a big timer:
Reading your bit on Bosch I remembered I save a bunch of info from recruiting back in the day (1990-2004). You mentioned you weren't sure how hyped he was. Here are my notes. Answer: Very:

Maurice Williams, OL/DL, Detroit, MI. 6'6", 275 lbs, 4.9 40. Williams
is the top player in the state of Michigan and is one of the top line prospects in the nation on either side of the ball; he is one of the top 100 overall prospects in the nation.  He is an excellent student with a 3.5 GPA.  Could play either OL or DL at Michigan, depending upon his     preference and the needs of the team.

Lemming ranked Williams the state's top player and No. 2 in the Midwest. He
was a first-team All-State selection and ranked No. 1 on The Detroit News' Blue Chip list. He could play on the offensive or defensive line in college.    

Rated #47 overall in composite National 100.

Detroit Free Press Best of the Midwest (BMW) #2.

Also considered Michigan State, Ohio State and Florida State, and Washington.
This was back in the Lemming days, before easily-accessed databases of these things existed.